Binance Review,  Month 27: Onward to the Future(s), Eastward and Westward
2019-10-17
In Binance's Month 27 (September 15 to October 15, 2019), Binance Futures is off to an explosive start, new fiat-to-crypto products launch in the US (via our partner Binance.US) and China (peer-to-peer service), and more!
The Big Story: Advancing Further, East and West
During its 27th month of operations, Binance aggressively expanded across the globe with great momentum from the new Binance Futures platform, as well as new services that cater directly to the two biggest crypto markets in the world.
Binance Futures has completed its first month of operations with a bang. As recent as today, Binance Futures became the second-biggest BTC futures market in the world, based on daily BTC/USDT futures volumes, according to data from Skew. Moreover, the 24-hour BTC volume for Binance Futures recently exceeded BTC volume on the Binance spot market.
Binance Futures has reached several milestones within just a month, behind an industry-best matching engine (handling more than 16,000 BTC in trading in a single hour) and offering some of the lowest fees in the industry, among many other advantages and features. Get to know more about their progress in the latest Binance Futures Review. 
This month, we've also launched two significant products that make it easier for the two biggest cryptocurrency markets in the world to buy crypto. In the US, our fiat partner Binance.US launched this month. Using Binance's cutting-edge crypto trading technology, Binance.US supports the purchase of 17 cryptocurrencies using the US dollar (as of October 17), with many more to come, as well as crypto-to-crypto trading across 16 trading pairs. 
US traders can take advantage of zero trading fees on Binance.US until November 1 and give-and-get a $15 sign-up bonus for each new referral. Check out Binance.US now! 
On the other side of the globe, Binance launched over-the-counter trading functions in China, with BTC, ETH, and USDT available for trading against the Chinese Yuan. Access to P2P trading will be initially provided to Android users, with support for iOS and web platforms, as well as more regions, soon.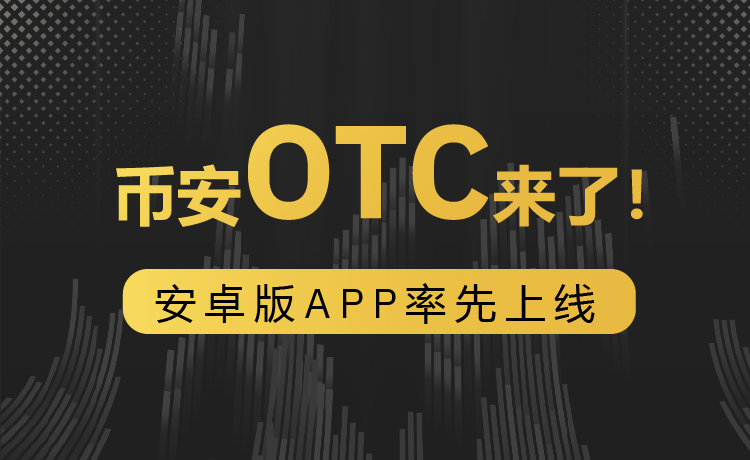 Beyond China and the US, we continue to launch new products and features around the world. We tied up with Koinal to allow our users to purchase cryptocurrencies with any local currency via debit and credit cards at the lowest fees available in the industry.
We also launched Binance Staking, which makes it easier for our users to be aware of their staking advantages while storing their crypto on their Binance accounts. Right now, staking is supported on 12 cryptocurrencies, with more to come.
We couldn't have done all these updates and launches without your support. At Binance, we make it a point to hear our community. That's why we brought back the Binance Community Coin Vote. Congratulations to NKN (NKN) for winning the vote and thanks to Vidy (VIDY) for participating in this round. 
We vow to continue listening to our community. Suggest how we can improve further on this survey. You can also upvote the ideas you like.
In addition to these updates, we have been hard at work building a lot of new products and features throughout the Binance ecosystem this past month. Read more below!
* * *
Exchange Updates
* New listings: Binance USD (BUSD), Band Protocol (BAND) Tezos (XTZ), Beam (BEAM), Hedera Hashgraph (HBAR), NKN (NKN)
* New trading pairs: BNB/BUSD, BTC/BUSD, BUSD/USDT, BAND/BNB, BAND/BTC, BAND/USDT, XTZ/BNB, XTZ/BTC, XTZ/USDT, BEAM/BNB, BEAM/BTC, BEAM/USDT, HBAR/BNB, HBAR/BTC, HBAR/USDT, REN/USDT, RVN/USDT, HC/USDT, NKN/BNB, NKN/BTC, NKN/USDT
* Total cryptocurrencies listed (as of September 15): 176 (+6 from last month)
* Total trading pairs listed: 565 (+21 new pairs, then -30 pairs from recent removals) 
* Binance Margin milestone: Surpassed 100 million USD borrowing amount this month.
* New Margin Trading assets: ATOM, MATIC, DASH, ZEC
* New Margin pairs: ATOM/BTC, ATOM/USDT, MATIC/BTC, MATIC/USDT,  DASH/BTC, DASH/USDT, ZEC/BTC, ZEC/USDT
* Lending products launched: BNB, BTC, BUSD, EOS, ETC, ETH, LINK, LTC, MATIC, USDC, USDT, XRP.
* Tokens supported by Binance Staking: ONE, FET, ERD, TRX, ALGO, STRAT, QTUM, KMD, XLM, VET, ONT, NEO
Exchange Tech and Business Updates
* Binance updates app for iOS and Android. Now with support for margin trading and multiple languages, plus various bug fixes and improvements.
* Binance launches Broker Partner program. Binance will provide our broker partners with order matching services, account management, and settlement systems. Sign up here. 
* Binance launches market maker program. We offer enhanced incentives like trading fee reductions and higher API limits to top-tier liquidity providers. Email us at mmprogram@binance.com to join.
* Support for EOS hard fork, TRC20-USDT, RVN upgrade and hard fork.
* Upgraded deposit/withdrawal for BTCB, USDSB, and TUSDB. We consolidated the balances of BTCB, USDSB, and TUSDB (native to BNB Chain) together with BTC, USDS, and TUSD.
* 24/7 live support in Spanish and Russian. This adds to the existing support for English and Chinese.
* XRP and BUSD, now on the of supported interoperable tokens. 
BNB, Binance DEX, and BNB Chain Updates
BNB
* New #UseBNB roundup. Now at 180+ use cases, including at least 92 ways to use BNB as payment, storage, and other functions in various platforms, and 88 projects that use BNB Chain, further increasing the utility of BNB.
*  Read "#UseBNB: The Evolution of a Utility Token," our feature article on how BNB drives blockchain adoption and utility.
* First BNB ETP on Swiss stock exchange. Binance partnered with AMUN to launch a BNB ETP on the regulated segment of the SIX Swiss Exchange.
Binance DEX
* Newly listed cryptocurrencies on Binance DEX: Binance USD (BUSD), XRP-BF2 (XRP), PATHHIVE (PHV), Traxia (TM2), Silverway (SLV)
* UI improvements on Binance DEX
BNB Chain
* BNB Chain issues BUSD, now one of the fastest major stablecoins on the market.
* BNB Chain issues XRP-pegged token, the second pegged token to be issued on BNB Chain after Bitcoin-pegged BTCB. 
* BNB Chain Open Source BEP3 Solution For BEP2 and ERC20 Tokens
For more details about the latest improvements from Binance DEX and BNB Chain, read their latest Monthly Update.
Binance Ecosystem and Partnership Updates
Binance Launchpad announced the token sale of Kava, the 10th token to launch on the platform this year. Read here for more details. 
Trust Wallet launched staking support in a new app update. Through Trust Platform, you can stake crypto and earn up to 10% APY while fully controlling over your funds. Trust Wallet also launched support for Algorand. 
Binance X revealed the latest projects and developments that it has been working on. Read the Binance X Newsletter here. 
Binance Charity launched the Humanity First Token, in partnership with global humanitarian organization Mercy Corps, to benefit refugees who fled from South Sudan to Uganda. Donate to the cause here. 
Binance Academy launched its new crypto education app, which is now live on Google Play and iOS. Take crypto education with you everywhere.
Also, new articles from Binance Academy this month: "What is Staking," "Peer-to-Peer Networks Explained," "Leading and Lagging Indicators Explained," "The Psychology of Market Cycles," and "Peer-to-Peer Networks Explained." (Bonus: How well do you know the origins of Bitcoin? Take the Binance Academy Bitcoin History Quiz to test your knowledge.)
Binance Research new reports: "Case Study: Santander's Latest Bond Issuance on Ethereum," "Exploring Telegram Open Network," "DeFi Series #2 - Arbitrage and Carry Trade Strategies," "Global Markets: September Overview," and "2019 Q3 Crypto-Correlations Review," plus coverage on NKN and BEAM.
Binance Podcast new episodes: Binance Futures with Director Aaron Gong, September Crypto Market Review with Brian from Binance Trading, and Blockchain Gaming with Binance Labs Director Christy Choi and Dapp.Review Founder Vincent Niu. Also, read our new article: "10 Reasons Why You Should Listen to the Binance Podcast."
Binance Guides, our new short video series that teaches you all the basics of using Binance, has launched on YouTube. The first episode: How to open a Binance Futures account.
Other episodes include How to transfer funds to your Binance Futures account, How to generate a "kickback" referral link, "Time-in-Force (TIF) Orders," "Trading with Market Orders on Binance Futures," and "Trading with Limit Orders on Binance Futures."
Binance Singapore lists XRP. Our Singaporean fiat partner has opened trading for XRP/SGD.
Binance is now ISO-accredited. We have officially received ISO/IEC 27001 accreditation from the International Security of Organization (ISO).
Binance partners with Coinfirm. We are integrating Coinfirm's blockchain-agnostic AML Platform to ensure secure trading for everyone.
Binance co-funds Founders Bank in Malta. The crypto-friendly bank raised $10 million from Binance and other investors.
Binance Community
Online Activities
* New User Sign-Up Bonus: 3,000 BNB Prize Pool. Register on Binance and make a trade to get a chance to win up to 100 BNB. 
* Zero maker fee promotion for BUSD. Promo runs across all BUSD trading pairs for the rest of 2019.
* DOCK trading competition. A 35 BTC prize pool is up for grabs for the top traders in DOC tokens.  
* Share Your Vote: Binance Community Coin Vote campaign on Twitter. 10 lucky people were selected at random to win $300 equivalent of the winner's tokens. 
* Join the Binance Referral Rich LIst. The top referring account gained almost 6 BTC just by encouraging friends to join Binance. Start referring now!
* 10,000 USD Binance Futures Community Content Contest. We're giving away a total of 10,000 USD in BNB to those who create the best video tutorials for Binance Futures. 
* Binance Futures 200,000 USDT giveaway. Each new user on the Binance Futures platform got up to 20 USDT. 
* Binance JEX 10 USDT loyalty giveaway + 10 million JEX token giveaway.
* Binance Uganda revives referral program. Your friend can get 10,000 UGX if he/she trades more than 50,000 UGX. And you can get 5,000 UGX per referral. 
* Binance Jersey offers 80% commission promo. Make a referral link and invite your friends to make an account at Binance Jersey to avail of this opportunity.
* Chiliz trading competition: 50,000 USD in CHZ and 6 VIP football tickets were given away.
* NPXS trading competition: 50,000 USD in NPXS tokens were given away.
* BNBeer promo. We gave away beer money in the form of BNB to those who downloaded our Binance app for iOS and Android.
* Binance Lite Australia's BTC giveaway of 61,500 sats.
* Crypto poem contest on Twitter. The three best entries won 2 BNB each.
* Binance Community Coin Vote AMAs: NKN and Vidy on Binance's English, Russian, Ukrainian, Turkish, Vietnamese, Indonesian, and Indian communities ($15,200 in NKN and VIDY tokens across multiple AMAs)
* Swag giveaway on the following communities on Facebook: Hebrew, Portuguese
* Binance distributes 200 million JEX tokens to BNB holders on Binance.com.
* Binance distributes BTT to TRX holders for October 2019.
* Join the Binance Angels Program now! Apply here.
Global Activities
September 18: Milan, Italy
September 19: Jakarta, Indonesia (Binance Academy meetup in President University)
September 20: Shanghai, China (Game Oasis Hackathon)
September 22: Shanghai China (BNB Fans Meetup)
September 23: Seoul, South Korea
September 23: Ekaterinburg, Russia
September 25: Buenos Aires, Argentina (featuring Binance Strategy Officer Gin Chao)
September 26: Istanbul, Turkey 
September 27: Marseille, France
September 28: Davao, Philippines
October 9: Riga, Latvia
October 12, Shenyang, China
Thought Leadership
In his 7th AMA, Binance CEO Changpeng Zhao covered several topics, such as Binance US, the current crypto market, fiat onramps, and many more. Watch the full AMA here.
Binance.US CEO Catherine Coley also held an AMA to address the launch of Binance.US. Watch here.
Binance Chief Financial Officer Wei Zhou (right) and Chief Compliance Officer Samuel Lim (right, next picture) represented Binance in the OECD Global Blockchain Policy Forum 2019 in Paris, France. 
Also, Samuel recently wrote about shared how Binance worked with the Cyber Crime Unit of the UK's Metropolitan Police Service to help in hunting down a cybercriminal in a £41.6 million fraud case. Read his story here.
Binance Managing Director Erick Zhang and Deputy Head of Binance Charity Foundation Jill Ni participated in the DELTA Summit earlier this month.
Read this new blog by Lucia Quaglia, a Binancian from Italy, about TravelbyBit: "I Travelled Around Australia Using Crypto, Thanks to TravelbyBit"
Follow Binance on Instagram, Twitter, and Facebook to stay up-to-date with our latest announcements. Join our official Binance Telegram group to participate in discussions with our users, staff, and volunteers. 
Cryptocurrency investment is subject to high market risk. Binance is not responsible for any of your trading losses. The opinions and statements made above should not be considered financial advice.