Binance Review,  Month 24: Ending Year 2 with a Bang
2019-07-16
On Binance's Month 24 (June 15 to July 15, 2019), we ended Year 2 with several major developments, from the launch of margin trading to the significant changes across fundamental BNB uses such as discounts and coin burns.

The Big Story: Binance 2.0 and Beyond
It all started with a cryptocurrency exchange that has set out to keep trades fast and safe. Two years after, we are looking at the Binance blockchain universe, powered by an ever-expanding community and the growing abilities of the different Binance divisions.
And as the recently concluded month shows, the universe continues to grow.
After much anticipation, Binance formally launched its Margin Trading platform, allowing millions of Binancians to open both long and short positions on crypto trading. "This is another step in providing an inclusive cryptocurrency trading platform catering to the needs of both advanced institutional traders and retail traders under the same roof," said CEO of Binance, CZ (Changpeng Zhao). 
Speaking of CZ, he was very vocal during Month 24, revealing to the public the direction that Binance is moving towards. During a presentation at the Asia Blockchain Summit in Taipei, he announced Binance's plans to offer futures contracts, providing another major development for the exchange.
CZ also informed the public about the 8th scheduled coin burn for BNB. But this announcement is particularly different. This time, he revealed that the Binance team has committed to give up all of their BNB allocations and contribute them towards the burn. To further understand the significance of this decision, read his statement here.
In addition, CZ informed the Binance community that the 25% discount for using BNB to trade on Binance.com will continue for another year, instead of going down to 12.5%. "With everything considered, we want to give back to the community," CZ said. We want to increase the utility of BNB, have more people to use it, instead of just increasing revenue for Binance.com. I do personally believe that it's a positive decision for BNB and BNB holders."
Speaking of BNB, the native token of the Binance ecosystem reached 120 use cases as of late June. This translates to a 45% growth in use cases in just a month, up from 83 in late May. Read the latest updates on the world of possibilities for using BNB in this blog.
Community is what drove the growth of Binance, from the different divisions to, most recently, the community-led decentralized movement at BNB Chain and Binance DEX. No matter what month or year we are in, we will continue to do right with our community. 
For more information about how Binance's second year went, read this: Binance Year 2 Highlights: Evolution in Progress
In Month 24, we also added new listings, published research reports, held meetups globally, and more. Read below for the rest of the Binance Review, where we look back on more news and updates across the Binance ecosystem.

Exchange Updates
Listing Updates
* Binance listed Dogecoin (DOGE) and open trading for DOGE/BNB, DOGE/BTC, DOGE/USDT, DOGE/PAX and DOGE/USDC trading pairs. 
* In addition, Binance listed Elrond (ERD), the latest token launched on Binance Launchpad, and opened trading for ERD/BNB, ERD/BTC, ERD/USDT, ERD/PAX and ERD/USDC. 
* Binance also listed Bitcoin BEP2 (BTCB) and opened the BTCB/BTC trading pair. BTCB is a Bitcoin-pegged token that Binance launched on BNB Chain. Read more details about BTCB on this blog and on the official proposal on the Binance DEX forum.
* In addition, Binance listed Algorand (ALGO) and opened trading for ALGO/BNB, ALGO/BTC, ALGO/USDT, ALGO/TUSD, ALGO/PAX, and ALGO/USDC trading pairs.
* Binance also listed Fantom (FTM) and opened trading for FTM/BNB, FTM/BTC, FTM/USDT, FTM/TUSD, FTM/USDC and FTM/PAX trading pairs.
* Meanwhile, Binance opened the following additional trading pairs: GTO/USDT, GTO/PAX, GTO/TUSD, GTO/USDC, USDSB/USDT, USDSB/USDS, BCPT/PAX, BCPT/TUSD, and BCPT/USDC.
* As of July 15, Binance has 160 cryptocurrencies available for trading on Binance, with 523 total trading pairs, after the addition of 5 new tokens and 31 new trading pairs.
New Features
* Binance is pleased to announce the launch of its Margin Trading platform, now available for all eligible users on Binance.com.  Margin trading allows traders to borrow funds to increase leverage, providing higher profit potential than traditional trading. To learn how to get started with margin trading on Binance, please refer to this guide from Binance Academy: Binance Margin Trading Guide.
* We have retained the 25% trading fee discount for traders using BNB for at least one more year. From 2019/07/14 00:00:00 AM (UTC) to 2020/07/13 23:59:59  (UTC), the trading fee discount will remain at 25%, instead of the previous planned decrease to 12.5%
* Meanwhile, we have launched two-factor authentication (2FA) through hardware security keys on the exchange. This new feature, launched as part of the massive website redesign, allows Binance customers to use a more secure method of verification for your actions on your Binance account. Read this blog for more details.
* We have also reduced the number of block confirmations required for user deposits and withdrawals for Bitcoin (BTC), Ethereum (ETH), and ERC20 tokens. 
For Bitcoin, 1 block confirmation is required for deposits (down from 2 block confirmations previously) and 2 block confirmations required for withdrawals. 
For ETH and ERC20 tokens: 12 block confirmations are required for both deposits and withdrawals (down from 30 block confirmations previously). 
* In addition, we have lowered the minimum order size in the BTC trading market to 0.0001 BTC, down from 0.001 BTC previously. 
* We have also increased the USDT borrowing limit on each Binance Margin account to 30,000 USDT, up from 15,000 USDT previously.
* Meanwhile, we have changed all USDT deposit and withdrawal addresses from OMNI-based addresses to ERC20-based addresses. This is now the default setting for USDT addresses on Binance. 
Upcoming Features
* Binance is planning to create a futures trading interface, which will offer longs and shorts on crypto assets at up to 20x leverage. Futures trading will undergo live simulation tests in a few weeks. See a screenshot of this interface below.
* Binance is in the final testing phase of an upcoming OCO feature on the exchange. This feature will allow you to execute OCO (one-cancels-the-other) order, where as soon as one of the orders get fully or partially filled, the other will be automatically canceled. The OCO feature allows you to trade in a more secure way, either by locking potential profits or limiting risks. We look forward to rolling it out soon.

Across the Binance Ecosystem
BNB Chain, the official blockchain of the Binance ecosystem and community, accomplished the following:
- A completed hardfork upgrade that implemented upcoming changes in DEX's match engine logic, among other matters featured here.
- The scheduled upgrade of the WalletConnect service on the Binance Web Wallet.
- The removal of Binance Web Wallet's support of unlocking wallets via mnemonic phrase on testnet.
- The addition of the following projects to the BNB Chain ecosystem: BOOSTO, Maecenas, Cubiex eSports, ETERBASE, Hyperion, DeepCloud AI, Paycent, Crypterium, VANTA Network, LOKI Project, and more.
To know more about BNB Chain's highlights for the past month, read this announcement.
 Binance DEX, the community-led decentralized exchange built on top of BNB Chain, has executed the following listings, trading pairs, and more updates: 
- Binance DEX listed BTCB, following an official proposal on the exchange's forum. The exchange also listed its first stablecoin pair: BNB/USDSB, featuring USDSB, a BEP2 asset on BNB Chain issued by StableUSD (USDS) where the price is pegged to USD at a rate of 1 USDSB = 1 USD.
- In addition, the decentralized exchange listed the following projects: TomoChain (TOMOB), Pivot Token (PVT), Dusk Network (DUSK), Pledgecamp (PLG), Equal (EQL), Aeron (ARN), Ultrain Coin (UGAS), Covalent Token (COVA), Contentos (COS), Blockmason Link (BLINK), United Network Distribution (UND), Hut34 Entropy (ENTRP), Honest (HNST), MEET.ONE (MEETONE), Bitwires (BKBT), qiibee (QBX), ShareRing (SHR), Bezant (BZNT), DREP (DREP), DOS Network (DOS), Muzika (MZK)
- Binance DEX also opened trading for the following pairs: COS/USDSB, COS/BTCB, ANKR/USDSB, and ANKR/BTCB
For more information, follow Binance DEX on Twitter. You can also read this: 8 More Reasons Why Blockchain Projects Choose BNB Chain.
Binance Jersey, the fiat-to-crypto exchange platform for Europe and the UK, has listed Bitcoin Cash and opened trading pairs BCH/EUR and BCH/GBP. The exchange has also listed Litecoin, with GBP/LTC and EUR/LTC trading support.
Binance Launchpad, the token sale platform of Binance, has completed the token sale of Elrond, a sharding-based public blockchain network that is already backed by Binance Labs and several other companies. There are 10,833 winning tickets, held by 10,496 total winners. That puts the percentage of winning tickets at 11.07%, among all 97,817 tickets claimed. Lottery winners got 461,538.46 ERD tokens per winning ticket.
In addition, Binance Launchpad now lets you participate in token sales through your smartphone's web browser, including access to promo pages for new projects, Meanwhile, the team behind the platform revealed more details about how it operates. Read their blog here.
Binance Charity, the philanthropic arm of Binance, has partnered with 47 companies and organizations to introduce Pink Care Token (PCAT). In the frame of the period poverty campaign, the alliance aims to empower 1 million women in developing countries to improve feminine health and well-being.
The first delivery of Pink Care Token and sanitary pads is scheduled for mid-July in Uganda, graced by the minister-level politicians from the Ugandan government. Special thanks to all our partners (shown below) who helped make Pink Care Token possible. For more details, read the blog here or watch this video.
In addition, Binance Charity delivered solar panels and school materials to 15 schools in Uganda, funded through more than US$170,000 raised via the first annual Binance Charity Poker Cup. hosted by TronBet. Read this blog for more details about this campaign. 
Binance Academy, Binance's educational arm, enriched its content base further with new entries on its article list and glossary.
- Binance Margin Trading Guide. Know the basics of using the upcoming new feature on the exchange.
- Atomic Swaps Explained. Atomic swaps consist of a technique that allows the quick exchange of two different cryptocurrencies, running on distinct blockchain networks.
- New articles: Atomic Swaps Explained, Binance Margin Trading Guide, Crypto Wallet Types Explained, Blockchain Use Cases: Governance, Blockchain Use Cases: Digital Identity, and What Are Perpetual Futures Contracts?
- New additions to the blockchain glossary: halving, peer-to-peer (P2P), token lockup, weak hands, whitelist, active management, beta (coefficient), beta (release), passive management, wallet, algorithm, decryption, resistance, support, unit of account, bags, merged mining, security audit, snapshot, and whale.
Binance Research has released the following publications during the past month:
- Case Study: Merged Mining in Dogecoin & Litecoin. Research analyzes how merged mining can help smaller blockchains in light of the upcoming halving of block mining rewards for some major blockchains.
- 2019 Q2 Crypto-Correlations Review. Research studied the decline in correlations between Bitcoin and other cryptocurrencies during the second quarter of 2019.
- First Look: Libra. Research discussed Libra from a technical and analytical perspective, as well as the potential impacts of this new entrant to the market.
- Institutional Market Insights - Q2 2019. Research partnered with Binance Trading to discuss the results of their first-ever joint quarterly poll on institutional and VIP clients.
Binance Info's Binance Podcast is churning out notable interviews with the movers and shakers of the blockchain industry, including the following episodes
- Episode 7 - Emergency Pod: A Glimpse at Facebook's Libra Coin. 
- Episode 8 - Mini Pod: Institutional Market Insights Q2 2019. 
- Episode 9 - Traveling the World with Crypto Through TravelbyBit. 
- Episode 10 - Mainstage from Money 20/20 Europe. 
- Episode 11 - Happenings from the Asian Blockchain Summit. 
- Episode 12 -Mini Pod: 2019 Q2 Crypto-Correlations Review.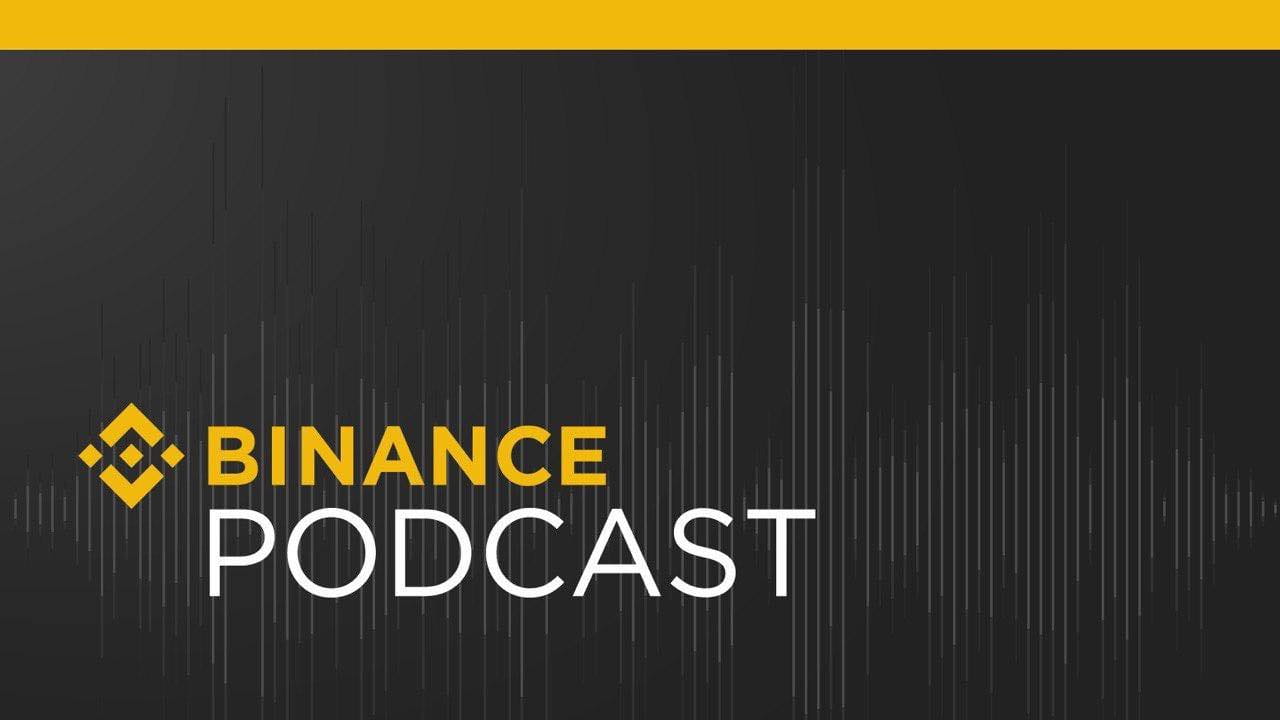 Binance Podcast invites leaders, entrepreneurs, scholars and influencers from different industries as guests to talk about how blockchain technology affects their respective industries and how it's gonna change the world. Follow Binance Podcast on the following channels: iTunes, Spotify, Stitcher, YouTube, Castbox, and Buzzsprout.
TravelbyBit, the Binance-backed travel portal that lets you use crypto to book flights, rooms, and more, has launched its beta version. Test the world's first BEP2-ready BNB payment gateway powered by BNB Chain. The platform also launched a crypto rewards program that allows you to earn up to 10% rewards in Bitcoin when booking eligible trips on the website.
Partnerships
Binance Singapore, the fiat-to-crypto platform for the buying and selling of cryptocurrencies with Singapore Dollars (SGD), has officially launched in public, special thanks to investment partners Vertex Ventures China as well as Vertex Ventures Southeast Asia and India. Binance has revealed additional plans to grow the Singapore blockchain ecosystem with the partners.
Binance Charity and Perlin.net jointly initiated Global Ledger at the 2019 Annual Meeting of the New Champions, also known as Summer Davos, by the World Economic Forum in Dalian, China. Global Ledger (GL) is a coordinated international initiative to support greater environmental transparency and accountability using blockchain technology. Read this blog for more information.
Reaching Out to the Blockchain Community
Online Activities
- Binance completed its 8th BNB burn, which removed 808,888 BNB (worth US$23,838,000 during the time of the burn) from the total supply. Here's a summary of what happened.
- As part of Binance's 2nd Anniversary, the English, Chinese, and Indian Binance communities on Telegram launched a Red Packet Airdrop, with crypto giveaways for various easy tasks to be done within the groups.
- Binance's communities in China, Russia, Vietnam, and the Philippines have an ongoing Binance Flip-flops Design Competition, wherein the best flip-flop designs will have the chance to become official Binance merchandise.
- Binance Jersey is giving away 100,000 EUR to people who invite their friends to register and complete their KYC on the platform. Read here for more details.
- Meanwhile, Binance launched a new initiative list at least one project on Binance.com each month over 3 months, selected from the projects currently trading on Binance DEX. Under the BEP2 Community Listing Program, Binance is offering free listing to selected projects that perform very well on Binance DEX. Here are the full details.
- Elrond (ERD) the latest Binance Launchpad project, ran a series of promos this past month, including the #ElrondLottery Twitter campaign, a trading competition on Binance DEX, and a series of AMAs across multiple Binance groups on Telegram.
- Speaking of AMAs, here is a breakdown on the numerous projects that reached out to various Binance communities and gave away prizes in the form of tokens and more.
- Trust Wallet celebrated the US Independence Day with a #BNBeer promo, where people who download the app and send their BNB addresses receive free BNB to buy beer.
- The Binance Vietnamese community launched a content for Binance Academy on Telegram, with 3 winners of Ledger hard wallets at stake.
- Binance Telegram Quiz, conducted across four Binance communities: Dutch, Portuguese, Indonesian, and Turkish. Winning participants got BNB prizes.
Binance also completed the distribution of certain tokens for June. This includes NeoGas for NEO holders, Ontology Gas for Ontology holders, VTHO for VeChain holders, and Pundi X tokens, as well as BitTorrent tokens for July.
Global Activities
The June 23 meetup in Saigon, Vietnam, saw the collaboration of different thought leaders in Vietnam's crypto space to stage an engaging event for the blockchain community there. Watch the highlights video here.
The June 26 event in Moscow, Russia, was the most recent leg of the Binance Elite Investor League. We engaged with professional traders from across the country to find how we can serve everyone better.
During the June 27 meetup in Tel Aviv, Israel, Binance Strategy Officer Gin Chao mingled with the Binance community in the city to talk about our ecosystem's newest offerings and future plans. Watch the highlights video here.
Latin America was the site of two meetups: the June 28 meetup in Maracaibo, Venezuela, and the June 29 meetup in Guatemala City, Guatemala. These are some of the countries where we have active Binance communities, and we're thankful for the Binance Angels who organized these events.
During the June 29 meetup in Rome, Italy, the Binance community in the nation's capital gathered as Binance Labs Partner Teck Chia graced the event as special guest. 
The June 29 meetup in Manila, Philippines, was an event fully set up by the Binance Angels in the country. It was well-attended even in the middle of torrential rains.
The Binance Super Meetup in Taipei on July 2, as part of the Asia Blockchain Summit, was the biggest yet for Binance, with more than 1,000 attendees. Special thanks to all Binancians across the world for making this record-breaking turnout a reality.
The July 5 meetup in Kampala, Uganda, was a well-attended event with discussions on cryptocurrency trading, blockchain-powered charity, and more. 
The July 10 meetups in Barcelona, Spain, and Medellin, Colombia, were held in two of the areas where the support for Binance from the Spanish-speaking communities is strong.
The July 13 meetup in Ankara, Turkey, was held a day before the anniversary, so a cake was in order, as well as lots of worthwhile crypto discussions.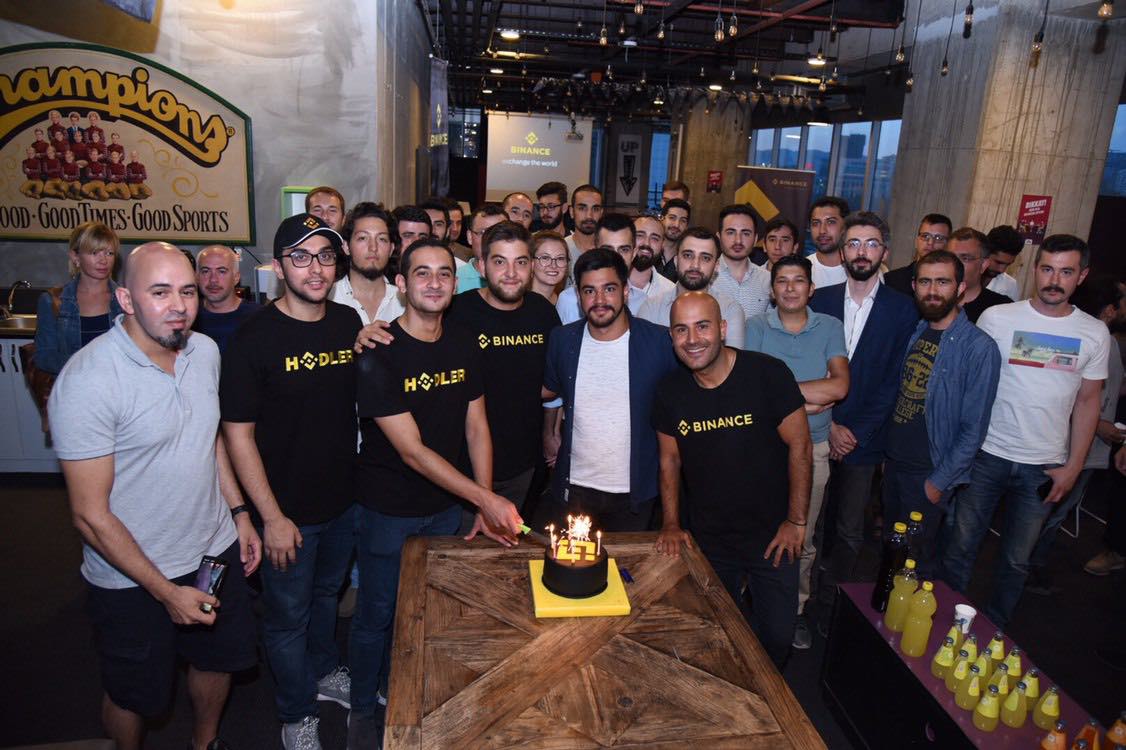 Thought Leadership
Binance CEO CZ (Changpeng Zhao) hosted not one, but two AMAs during month 24. 
- Fourth AMA (June 18): CZ addressed several of the community's questions regarding Binance US, DEX, and IEOs, among many others.
- Fifth AMA (July 14): CZ addressed the extension of our 25% trading fee discount, the team's commitment of BNB allocations to the token burn, and other important topics across the Binance ecosystem.
BAM Trading Services, the operator of the upcoming Binance.US exchange, appointed Catherine Coley as CEO. Coley most recently served as Head of XRP Institutional Liquidity at Ripple. Catherine said, "This is just the beginning of a long journey ahead, and I look forward to working with Binance as a partner to unlock more potential for the blockchain ecosystem here in the U.S." Read here for more details.
Binance Strategy Officer Gin Chao was a distinguished panelist at Fintech Junction in Tel Aviv, Israel. "Facebook has a great chance to facilitate mass crypto adoption, with a large global community. It could be a tremendous accomplishment to turn Libra into a quote currency. That's what gives a currency power," he said in his comments about Facebook's upcoming cryptocurrency.
Gin was also interviewed at CryptoPotato on his thoughts about spreading the freedom of money, as well as timely topics in the crypto world.
Meanwhile, Binance Labs Partner Teck Chia was interviewed by Italian national television network RAI during Rome Blockchain Week.
Binance Chief Growth Officer Ted Lin was interviewed by CoinRivet about Binance's future plans. "Whether you're an entrepreneur or a user wanting to try out the latest and the coolest decentralized exchange experience – check out Binance DEX and  Chain," he said during the interview.
Binance Europe COO Mariana Gospodinova was a distinguished guest at the Barcelona Trading Conference 2019. "Binance offers institutional investors security and transparency, paired with an outstanding technical platform, fast APIs and high liquidity," she said during the panel discussion.
Media Coverage
Binance Singapore official launch on Forbes and The Business Times 
Margin Trading launch on CoinDesk and CoinTelegraph 
BCF Pink Care Token on CoinDesk  
Future Trading on CoinDesk and CryptoNewsZ
CZ x Forkast Interview at ABS Taipei
CZ x Bloomberg Interview
How Blockchain Technology Can Re-invent Charity: Binance Charity on Forbes
Please follow us on Instagram, Twitter, and Facebook to stay up-to-date with our latest announcements. Join our official Binance Telegram group to participate in discussions with our users, staff, and volunteers.