Binance Review,  Month 20: BUIDLing and DEXing
2019-03-15
In the 20th month of Binance's operations, one month after BNB made the list of Top 10 cryptocurrencies by market cap, we hit even greater heights. BNB is now ranked No. 7, and the world is watching how we progress. We couldn't have done it without the continued support of the Binance community!
But we are never resting on our laurels. In fact, we are intent on disrupting ourselves to further advance the blockchain universe.
This month marks the testnet launch of Binance DEX, the new decentralized exchange built on the BNB Chain blockchain. Binance DEX aims to deliver the best of what the Binance exchange has to offer, such as high volumes and fast, convenient user experiences, while allowing people to have total control over their assets. Why are we creating our own potential rival? Because we're committed to creating more top-notch services for the Binance community.
BNB Chain is a high-performance blockchain platform with one-second block times. Soon, BNB will migrate to this new blockchain and within a month after the testnet launch, more than eight notable blockchain projects have already opted to migrate to BNB Chain, according to Binance CEO Changpeng "CZ" Zhao.
Beyond our foray into decentralized exchanges, we are also BUIDLing the blockchain ecosystem across many fronts, from blockchain startups that we help launch to the public, to the children of the world who we help get back to school.
Binance Launchpad, the token sale platform of Binance, is gaining traction as the trusted brand in debuting new blockchain projects. Following the launch of the BitTorrent (BTT) token in January, the platform completed the token sale of Fetch.AI (FET), a promising blockchain artificial intelligence startup, in just 11 minutes and 14 seconds. The next project, Celer Network (CELR), will start its token sale on Launchpad at 2019/03/19 2:00 PM (UTC) and will have one session, accepting BNB only.
For the crypto community, our work at Launchpad has inspired many other industry players to support more token launches But for us, it's just one way to expand the ecosystem.
Also supporting many blockchain startups around the world is Binance Labs. The investment arm of Binance just concluded its application process for the Binance Labs Incubation Program, now on its second season.
And recently, Binance Labs has also opened its doors to researchers, technologists, and other blockchain enthusiasts with the Binance Labs Fellowship initiative. This program will provide grants and stipends to enable individuals and groups to work on new applications and studies of blockchain technology. Apply here to get started.
In the grander scheme of things, all the BUIDLing and expanding we do will not mean much if we do not improve the lives of people around the world. So we took it upon ourselves to reach out to the world and spread goodwill through our philanthropic arm, Binance Charity. For instance, we have delivered free lunches to young students in Uganda through the Lunch for Children program. Through the first installment of the program, we have fed 181 students every day and helped 39 more children return to school, where they are able to eat lunch every day, thanks to your crypto donations. Watch the video below to see how blockchain gets these children closer to their dreams, one meal at a time.
In Month 20, we also added new listings, published research reports, held meetups globally, and more. Read below for the rest of the Binance Review, where we look back on more news and updates across the Binance ecosystem.
Exchange Updates
Listing Updates
* Binance has listed the Fetch.AI (FET) token and added these trading pairs as a result: FET/BNB, FET/BTC, and FET/USDT.
* We have also added the following trading pairs: HOT/BNB, HOT/USDT, ZIL/USDT, ZRX/BNB, ZRX/USDT, BAT/USDT, BNB/TUSD, BTC/TUSD, ETH/TUSD, XMR/BNB, and XMR/USDT.
* In addition, we supported the following token swaps and upgrades:
* As of March 15, Binance has 150 cryptocurrencies available for trading on Binance, with 440 total trading pairs, after the addition of one new token and 14 new trading pairs.
New Features
* Binance's PC app has added a price alert sound function, helping you better keep track of market movements as they happen. Explore this function now on the app, which you can download here.
* Binance underwent a system upgrade on March 12. The downtime related to the upgrade was initially estimated to take about 8 hours, but the upgrade was completed smoothly and two hours ahead of schedule.
Across the Binance Ecosystem
Binance Academy, the educational arm of Binance, recently launched more than 80 new articles in Bahasa Indonesia. This launch increases the number of supported languages for Binance Academy to 16.
In addition, here are some of the recent enhancements on Binance Academy:
- A new sharing feature located at the upper right corner of each article.
- An all-new phishing quiz to determine if you know enough about how to avoid phishing attacks.
- A new way of submitting your own educational articles.
- Recent bug fixes on the site.
Meanwhile, here are new lessons from Binance Academy this month:
Binance Academy also created tutorials on how to navigate your way around Binance DEX. Check out these lessons below:
In other educational endeavors, Binance Research released a new analysis report on the upcoming cryptocurrency of JPMorgan. In the report titled "Can JPM Coin disrupt the existing stablecoin market," Binance Research looked into the potential impact and challenges of a cryptocurrency backed by a major bank.
Binance Research also launched new reports on blockchain projects Theta Network, Celer Network, and IOST.
Meanwhile, Binance.je, the fiat-to-crypto exchange servicing Europe and the U.K., is now offering zero fees for deposits made in Euros and British pounds. Combined with fast fiat transfers and some of the lowest trading and withdrawal rates among crypto exchanges, Binance.je is evolving into a go-to option for buying crypto in the region.
Binance Labs has secured a match investment commitment from Argentina's Ministry of Production and Labour. The government agency will match the investment up to US$50,000 for every Argentine blockchain project that Binance Labs and Founders Lab. This collaboration came after Binance Labs selected Buenos Aires, the capital of one of the most crypto-friendly countries in Latin America, as a regional hub for this year's Binance Labs Incubation Program.
Trust Wallet, the official crypto wallet app of Binance and Binance DEX, is now supporting credit card payments for cryptocurrencies. This new payments option is accompanied by Trust Wallet's support for Ripple's XRP and privacy coins Zcoin and Zcash, which users can now receive, send, store and exchange on both iOS and Android versions of the app.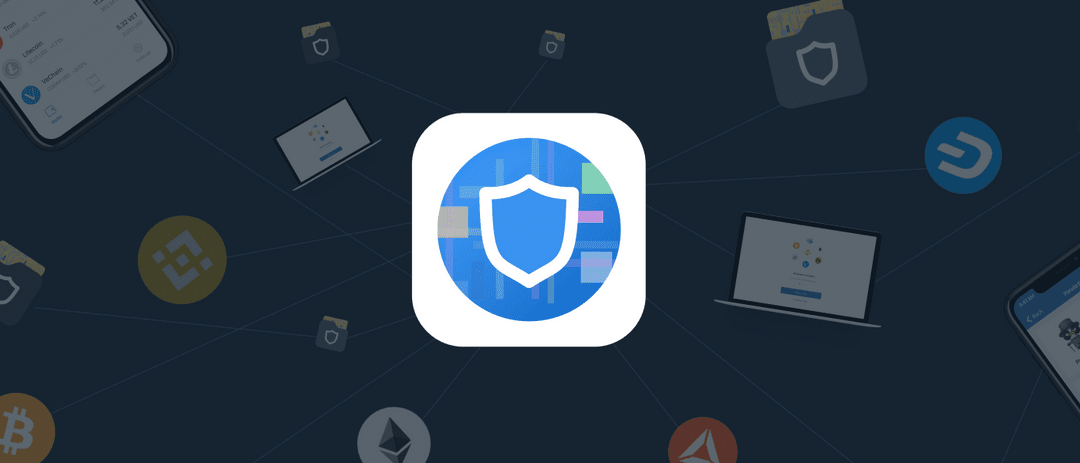 The Binance division also made Trust Wallet Core, the open-source, cross-platform, cross-blockchain wallet library of Trust Wallet, available to the public.  
Binance Charity, the philanthropic arm of Binance, launched the Lunch for Children program in Uganda, with an event at the first school beneficiary of the program, Jolly Mercy Learning Centre. It also distributed aid to the 703 victims of the Bududa landslide disaster in Uganda, bringing up the number of beneficiaries to 1,328.
In addition, Binance Charity opened new fundraising channel ALS "Voice Your Love" a  to raise awareness for ALS (amyotrophic lateral sclerosis).
Reaching Out to the Blockchain Community
Online Activities
Binance DEX is hosting two contests:
- Binance DEX Simulated Trading Competition. We are giving away 10,000 BNB in total prizes across two competitions: one for price volatility on Binance DEX and one for absolute returns while trading on Binance DEX. Promo runs from March 7 to 21, 2019.
- BNB Chain Testnet Bug Bounty Program. The program rewards researchers who help us unearth and resolve any remaining issues with BNB Chain and Binance DEX. Up to US$10,000 worth of BNB will be given for each vulnerability found.
We completed the distribution of certain tokens for February. This includes NeoGas for NEO holders, Ontology Gas for Ontology holders, VTHO for VeChain holders, and Pundi X tokens. In addition, we concluded the monthly distribution of BTT for March.
Speaking of BTT, Binance launched a trading competition for the token in late February. We also have an ongoing trading competition for Ontology, where a total of 200,000 Ontology Gas will be given away.
Meanwhile, Celer Network, the latest project on Binance Launchpad, is launching a tester reward program exclusively to Binance users and are giving out $30,000 in CELR tokens as rewards.
In other parts of the Binance ecosystem, Binance Academy is introducing the Glossary Submission Bounty Program, where you can earn some BNB for creating content for the educational platform. If writing is not your thing, you can take the Binance Academy Phishing Quiz for a chance to win one of 10 Trezor hardware wallets.
Meanwhile, our social media communities are ramping it up on the giveaways. Binance-branded hoodies are being given away to lucky promo participants who followed our social media channels. Meanwhile, for the ask-me-anything (AMA) session by Trust Wallet Founder Viktor Radchenko, we gave away Trust Wallet hoodies and shirts for lucky participants who asked questions during the session.
Global Activities
On February 16, during ETHDenver in Denver, U.S., Binance Labs and Trust Wallet teamed up to stage a meetup during the event. Gracing the meetup are Trust Wallet CEO Viktor Radchenko and Binance Labs Directors Flora Sun and Teck Chia.
Also on February 16, Binance held a meetup in Bologna, Italy, gathering members of the active crypto community in the country to discuss what Binance has in store for them. Grazie!
On March 7, Binance organized a meetup in Medellin, Colombia. The country is home to some of the most active crypto communities in the region.
On March 8, Binance Labs held a meetup in Hangzhou, China. Lots of prizes were in store for attendees, who got to know more about the latest developments at Binance.
Also on March 8, Binance supported open-source developers building on Trust Wallet Core during ETHParis in Paris, France. We sponsored prizes of $2,500 in BNB during the event.
On March 12, Binance hosted a meetup in Milan, Italy, in collaboration with IOTEX. Binance's Italian community has held meetups in many major cities in the country already.
On March 14, Binance organized a meetup in Bogota, Colombia, the country's capital and home to lots of Latin American Binancians.
Thought Leadership
Binance CEO Changpeng Zhao (CZ) held his second AMA session to respond to questions about a wide variety of topics, including decentralized exchanges, the Binance ecosystem, and more. Watch the full video or read the full transcript instead.
Viktor Radchenko, founder and CEO of Trust Wallet, also took part in an AMA to discuss the integration between the crypto wallet app and Binance DEX.
Binance Labs held two 45-minute live AMA (ask-me-anything) sessions, one in English and one in Chinese, to talk about the upcoming programs of Binance's investment arm. Watch the full video of the English AMA, or read the full transcript. Meanwhile, here's the full transcript of the Chinese AMA, and you can also check out the media coverage for the AMA.
Speaking of Binance Labs, the team released a series of writeups about the startups it incubated during Season 1 of the Binance Labs Incubation Program: Decore, Deaux, SafePal, Injective Protocol, Torus, Path, Akio Labs, and Nym here. You can also read a condensed version covering all eight startups here.
Binance took part in the worldwide celebration of International Women's Day through the following endeavors:
- Binance published a blog entitled "Satoshi is Female: Dispelling 5 Common Myths in Crypto." The piece contained stories of how misconceptions about women in blockchain are being disproved at Binance.
- The Binance Twitter account recognized the many women who are making a difference in blockchain and crypto.
- He Yi, Binance's co-founder and Chief Marketing Officer, and CZ gave their statements about gender equality on this article on the topic. "Contrary to reports on the lack of women in blockchain, we are seeing more and more women joining our industry – including emerging leaders," Yi said.
- Ella Zhang, the head of Binance Labs, was featured on Forbes as one of the women who change the blockchain industry.
Speaking of Ella Zhang, the Binance Labs leader guested on the Crypto Chick podcast to discuss the future endeavors of the Binance venture arm.
Binance Chief Growth Officer Ted Lin spoke at the Finance World Expo in Zug, Switzerland, to discuss the Binance ecosystem before movers and shakers in the world of finance. "Adoption requires awareness, education, and continuous user-centric innovation. It's hard work, but we are in it for the long term," Ted said during the event.
Ted also spoke was a distinguished guest at Token 2049 in Hong Kong, taking part of the panel discussion titled "Gatekeepers: Crypto Exchanges"
Meanwhile, the Binance team shared some of our best practices when it comes to security on our Binance platform. We also share the stories Binancians who have seen the exchange's top-notch security in action.
Please follow us on Instagram, Twitter, and Facebook to stay up-to-date with our latest announcements. Join our official Binance Telegram group to participate in discussions with our users, staff, and volunteers.
Cryptocurrency investment is subject to high market risk. Binance is not responsible for any of your trading losses. The opinions and statements made above should not be considered financial advice.