Binance Review :  Month 19
The Big Story: Bringing Back Confidence in Blockchain
On our 19th month of operations, Binance reached a major milestone, with the elevation of BNB to the Top 10 ranking of the most valuable cryptocurrencies worldwide. We thank the Binance community for your continued trust and support for BNB and our ecosystem.
(Speaking of BNB, we have completed the sixth BNB burn, taking away 1,623,818 BNB from the circulation, quite close to burn figures from the previous quarter. Read about what Binance CEO Changpeng "CZ" Zhao said about it in his blog post.)
To ride on this momentum, we shall continue BUIDLing our solutions and expanding the use of blockchain to more people.
For instance, Binance now offers people the choice to buy cryptocurrency using their credit cards. Through a partnership with leading payment processing company Simplex, Binancians can now use Visa and MasterCard credit cards to buy Bitcoin, Ethereum, Litecoin, and other cryptocurrencies. This follows the launch of Binance.je, a new fiat-to-cryptocurrency trading platform. that allows the use of the Euro (EUR) and the British Pound (GBP) for purchasing Bitcoin (BTC) and Ethereum (ETH). With these moves, we continue to pursue more avenues for wider crypto adoption worldwide.
The past month also marked the launch of our first major conference, Binance Blockchain Week. The event brought together more than 1,500 delegates and 87 speakers, including some of the movers and shakers in the blockchain industry. During the conference, we announced several new endeavors across its ecosystem, such as:
The event aligns with Binance's goal of building out the blockchain ecosystem boosting confidence in the industry.
Speaking of confidence, we are grateful for the overall support and enthusiasm that the Binance community has shown in the crypto markets. Binance Launchpad's token sale of BitTorrent (BTT) tokens concluded in less than 15 minutes, with all 59.4 billion BTT offered in the sale being sold out. We shall continue to support the launch of worthwhile blockchain projects.
Finally, an even bigger story will emerge next month, with the impending launch of BNB Chain and Binance DEX. CZ confirmed that the testnet for Binance's native blockchain set to go live on February 20. The DEX will be able to handle the same volume we can handle today on Binance exchange. Binance DEX will run natively on BNB Chain, which will have one-second block times and one-second confirmations.
Read the rest of the Binance Review for more news about the Binance ecosystem.
Exchange Updates
Listing Updates
* Binance has listed BitTorrent (BTT) token, the official cryptocurrency of the BitTorrent peer-to-peer sharing platform, and StableUSD (USDS), a fiat-collateralized stablecoin pegged to the US dollar. As a result, these trading pairs were added: BTT/BNB, BTT/BTC, BTT/USDT, BTT/PAX, BTT/TUSD, BTT/USDC, BNB/USDS, and BTC/USDS.
* We have also added the following trading pairs: WAVES/USDT, WAVES/TUSD, WAVES/PAX, WAVES/USDC, BCHABC/TUSD, BCHABC/PAX, BCHABC/USDC, BCHSV/TUSD, BCHSV/PAX, BCHSV/USDC, USDS/USDT, USDS/PAX, USDS/TUSD, USDS/USDC, LTC/TUSD, LTC/PAX, LTC/USDC, TRX/PAX, and TRX/USDC
* As of February 15, Binance has 153 cryptocurrencies available for trading on Binance, with 433 total trading pairs, after the addition of two new tokens and 27 new trading pairs.
* We will list Ontology Gas (ONG) and open trading for ONG/BNB, ONG/BTC and ONG/USDT trading pairs on February 16. For everyone's information, we also announced that we will delist CloakCoin (CLOAK), Modum (MOD), SALT (SALT), Substratum (SUB), Wings (WINGS). These moves bring down the number of listed coins to 149 and the number of trading pairs to 426 on February 22, the delisting date for the five tokens unless new listings and/or trading pairs were announced between today and that date.
New Features
* Binance has launched its over-the-counter (OTC) trading desk for crypto-to-crypto trades. Our OTC desk allows Binance users to trade larger amounts of many cryptocurrencies listed on the exchange, with transactions being settled via their Binance accounts. Email us at tradedesk1@binance.com to know more about Binance OTC services.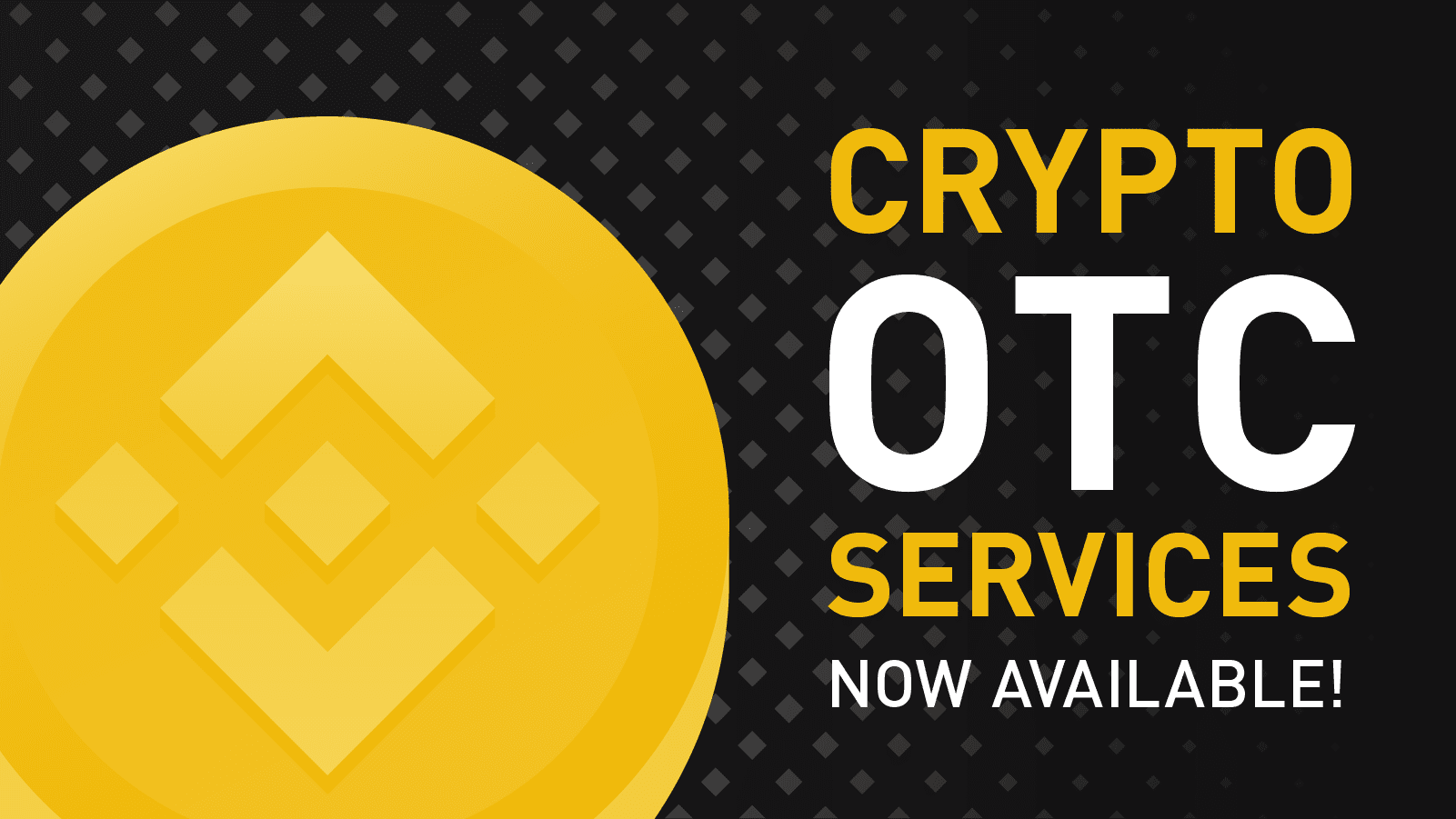 * The exchange also published the risk control indicators for user API behavior assessment. The main indicators are Unfilled Ratio (UFR), IOC/FOK Expiration Ratio (IFER), and GTC Cancellation Ratio (GCR).
* In addition, Binance updated its Sub-Account feature. Sub-Account eligibility has been updated to include all corporate users and individuals accounts with VIP 1 tier (or higher). Meanwhile, transfers between Master and Sub-Accounts can now be completed via API, with zero fees.
* Meanwhile, the Binance PC app now features a function that allows you to see recent noteworthy market activity on the exchange, like information on market highs and lows for certain trading pairs as they happen. Check out the Binance PC app right now.
Across the Binance Ecosystem
Binance Launchpad, the exclusive token launch platform of Binance, completed its token sale of BitTorrent (BTT) tokens. The division is preparing for the token launch of Fetch.AI, which is set to commence on February 25. Read more about the token sale of Fetch.AI.
In related news, Binance Research launched comprehensive reports on BitTorrent (BTT) and Fetch.AI (FET). These research reports inform the people better about the merits and challenges for each blockchain project.
Binance Labs continued its extensive roadshow across the globe, in search for fellow BUIDLers for the Binance Labs Incubation Program Season 2 and the Binance Labs Fellowship Program. This roadshow has reached Shenzhen, Hong Kong, Taipei, London, and Stanford University in California. The investment arm of Binance also welcomed new director Yele Bademosi, who will focus on developing the blockchain ecosystem in Africa.
We are still accepting applications for Season 2 of the Binance Labs Incubation Program until February 28. The program begins in March 2019, with chapters located in Berlin, Buenos Aires, Hong Kong, Lagos, San Francisco, and Singapore. Apply now! Learn more about the Incubation and Fellowship programs through this blog.
As mentioned earlier, Trust Wallet underwent a rebrand as a multi cryptocurrency wallet, after being known as a very reliable Ethereum wallet. The official crypto wallet app of Binance now features support on both iOS and Android for Bitcoin, Bitcoin Cash, Litecoin, and 11 more blockchains, with more to come soon. Visit the Trust Wallet site for more info and join their Telegram group.
Binance Charity, the philanthropic arm of Binance, reported on the results of the Empower Bududa program, a channel created to aid disaster victims of the Bukalasi Sub-county Landslide Disaster in Uganda. Read the photo essay here to understand the impact that blockchain directly brings to the lives of people.
Binance Blockchain Week in Singapore went by successfully, with thousands of attendees, dozens of blockchain influencers, and loads of insights and ties made. Special thanks to all the participants of the four-day event. Read more about the highlights from the Binance Blockchain Conference and the Binance SAFU Hackathon.
Binance Academy keeps on enhancing its features, including compatibility with Google Accelerated Mobile Pages, light mode display, new Telegram channel for Binance Academy announcements, improved search features, and more. Meanwhile, as part of its public service endeavors, the educational arm of Binance warned the public about the dangers of using public WiFi connections to your data.
New topics on the educational platform include History of Cryptography, Why Public WiFi Is Insecure, Lightning Network, Fractional Reserve, Initial Coin Offerings (ICOs), Public Key Cryptography, Delegated Proof of Stake, and Replay Attack.
Reaching Out to the Blockchain Community
Online Activities
There has been a lot of online activities linked to the new BitTorrent token. First, Binance supported the monthly BTT airdrop program for Tron holders, which began on February 11 will run until 2025. Additionally, BTT completed an airdrop of 5,000 BTT to all users that were eligible but unsuccessful in purchasing BTT on Binance Launchpad.
Speaking of airdrops, we completed the distribution of certain tokens for January. This includes NeoGas for NEO holders, Ontology Gas for Ontology holders, VTHO for VeChain holders, and Pundi X tokens.
Meanwhile, on the official Binance Telegram group, we ran two campaigns, one that concluded February 1 and another that will run until February 19. Exclusive Binance-branded merchandise items are being given away.
In other news, Trust Wallet wants you to make a video tutorial on how to use the official crypto wallet app of Binance. A total of US$3,000 worth of BNB, plus swag packages, are being given away. Find out more here.
Binance Academy also ran an online promo that gave participants a chance to win hard wallets for answering security questions.
Global Activities
On January 19-20, Binance held a 32-hour SAFU Hackathon in Singapore, where participants gathered to come up with solutions for security problems facing the crypto world today.
On January 21-22, Binance held its first-ever Binance Conference, which gathered thousands of blockchain enthusiasts and influencers around the world for a two-day crypto learning extravaganza.
On January 24, Binance Labs staged a meetup in Taipei to get up close and personal to blockchain BUIDLers in the city.
On January 25, Binance organized a meetup in the Foreign Trade University in Hanoi, Vietnam to discuss the future of finance and the role of Binance in it.
On January 31, Binance Labs went to Stanford University in California to talk more about BUIDL opportunities in the blockchain space.
On February 10, Binance Labs held a meetup at King's College in London to promote the Binance Labs Incubation Program.
On February 12, Binance Labs DIrector Teck Chia participated in a panel discussion for an event held by TLA Blockchain in London.
Thought Leadership in the Media
Binance CEO Changpeng Zhao (CZ) held a 45-minute live AMA (ask-me-anything) to talk about our upcoming BNB Chain, plus more topics. Watch the full video or read the full transcript instead.
CZ also wrote a blog on his thoughts about centralization and decentralization in the blockchain and where Binance stands in the great debate.
Over at the Binance blog, we interviewed Trust Wallet Founder and CEO Viktor Radchenko about how the wallet app was created and where it's headed amidst its rebrand.
We also provided an overview of the Italian crypto market, and how Binance is reaching out to the country's crypto users.
Meanwhile, if you want to learn more about stablecoins and how to use them on Binance, we have a step-by-step guide for you on that.
In other news, Binance CFO Wei Zhou was interviewed on CNBC, confirming that Binance is still profitable despite crypto's bear market last year.
Major tech news website Mashable covered the launch of our new credit card feature on Binance exchange.
Meanwhile, CoinDesk covered the many ways that Binance leverages its industry partnerships to thrive in midst of the crypto bear market.
Binance Chief Growth Officer Ted Lin sat down for an extensive interview with ICOBliss, a crypto news website, and shared his insights on what 2019 will look like for the blockchain industry.
Binance also scored exclusive coverage from local business and blockchain media outlets, including an interview with CZ by Blockinpress of Korea and an interview with Ted Lin on Vietnam Finance.