Binance Launches Peer-to-Peer Trading on Web and Mobile App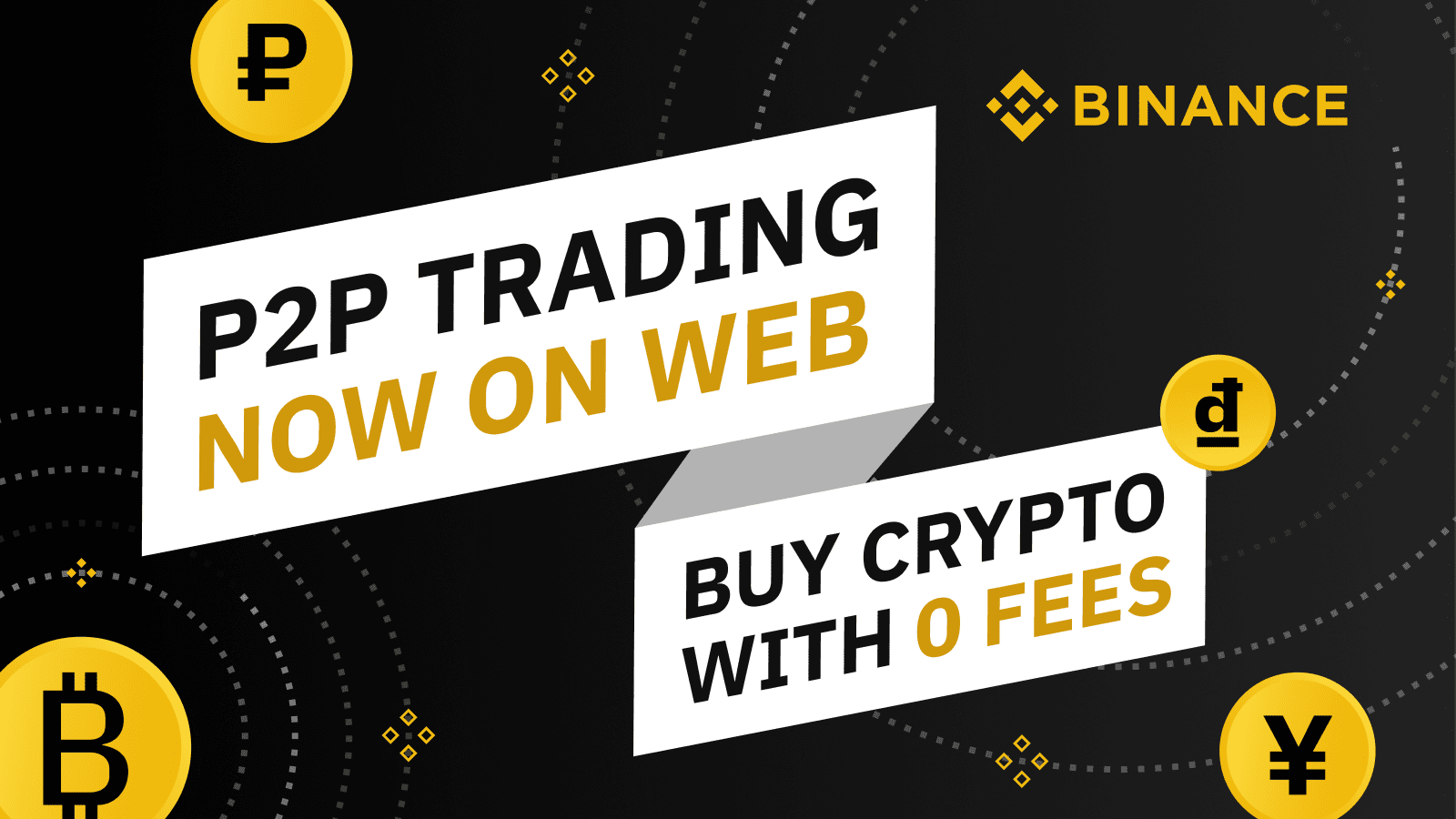 Binance, the leading global cryptocurrency exchange by trading volume and users, now supports peer-to-peer (P2P) trading on its website. Starting today, users can buy and sell cryptocurrencies with zero transaction fees directly from other users through the Binance P2P platform, and join the Binance P2P Global Merchants Program to earn money from P2P trades. 
Binance P2P, a peer-to-peer marketplace for buying and selling fiat and cryptocurrencies, was first launched on Binance mobile in October 2019. As an open marketplace and key component of Binance's Open Platform Initiative, Binance P2P aims to increase crypto adoption globally by facilitating direct fiat-to-crypto trades between users and merchants. Binance P2P provides the platform for verified buyers and sellers to broadcast their offers, and a crypto escrow service to ensure the safe and timely delivery of crypto assets in every trade. In the past five months since its launch, Binance P2P has processed over $300 million in trades, attracting merchants and users across the world. 
"P2P trading is a more flexible model for fiat-to-crypto trading and allows users to choose their preferred cryptocurrencies, amount, and payment methods. We see its potential to accelerate crypto access and adoption in a decentralized way. By the end of 2020, we plan to provide Binance P2P trading services to users in over 30 countries," said CZ (Changpeng Zhao), CEO of Binance. 
In addition to zero transaction fees and VIP discounts, Binance P2P users and merchants can enjoy benefits including the complimentary posting of offer ads and 24x7 customer service. Binance P2P currently supports the sale and purchase of BTC, ETH, BNB, BUSD, and USDT, with fiat currencies including Chinese yuan (CNY), Vietnamese dong (VND), and Russian ruble (RUB).
Users who have a reliable source of fiat and cryptocurrencies can apply now to join the P2P Global Merchants Program, where a top Binance P2P trader can easily earn $3,000-$4,000 each day. Start P2P trading on Binance.com or the Binance mobile app today.
About Binance P2P
Binance Peer-to-Peer (P2P) provides easy access to cryptocurrency through a consumer-to-consumer (C2C) or business-to-consumer (B2C) model and better trading experience for users. Visit: https://p2p.binance.com/
About Binance
Binance is a blockchain ecosystem comprised of several arms to serve the greater mission of blockchain advancement and the freedom of money. Binance Exchange is the leading global cryptocurrency exchange by trading volume, with users from over 180 countries and regions. The Binance ecosystem is also comprised of Binance Labs (venture capital arm and incubator), Binance DEX (decentralized exchange feature developed on top of its native, community-driven BNB Chain blockchain), Binance Launchpad (token sale platform), Binance Academy (educational portal), Binance Research (market analysis), Binance Charity Foundation (blockchain-powered donation platform and non-profit for aiding in sustainability), Binance X (developer-focused initiative) and Trust Wallet (its official multi-coin wallet and dApps browser). For more information, visit: https://www.binance.com