Binance Introduces Peer-to-Peer Trading to Latin America with Integration of Five Fiat Currencies
2020-03-18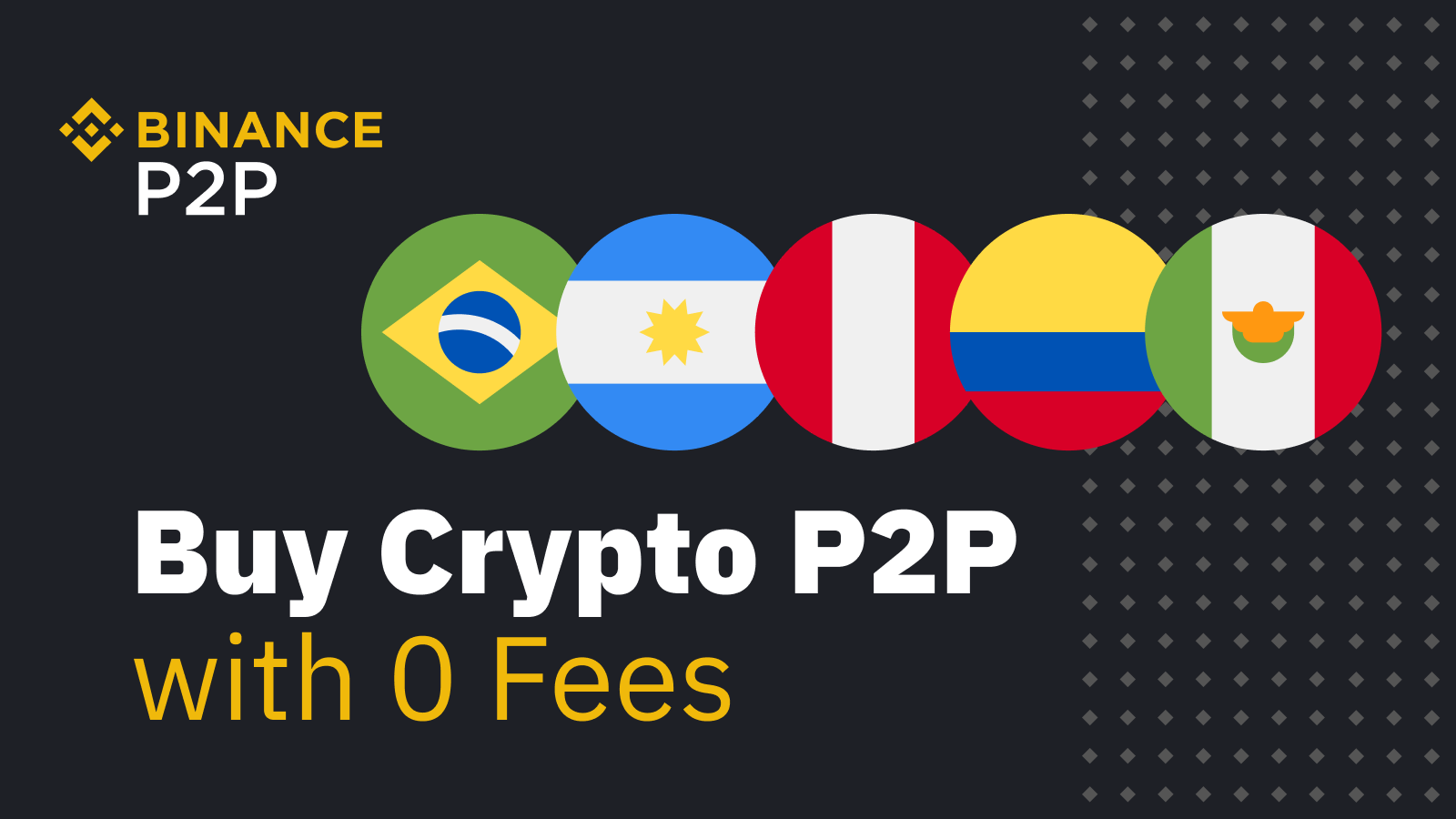 Binance, the leading global cryptocurrency exchange by trading volumes and users, today announced the launch of peer-to-peer (P2P) trading for Brazilian Real (BRL), Argentine Peso (ARS), Colombian Peso (COP), Mexican Peso (MXN) and Peruvian Sol (PEN). 
Starting today, users can directly buy and sell BTC, ETH, USDT, BNB and BUSD using these five Latin American currencies with zero transaction fees on the Binance P2P platform. The integration allows users to choose the merchants and payment methods for their trades, and transfer crypto assets to any Binance wallets for free. 
"Latin America is one of the most active regions for cryptocurrency trading, and peer-to-peer trading is widely used in the Latin American community," said Binance CEO Changpeng Zhao (CZ). "To better serve our users' large demand for crypto, we are offering an open marketplace with the best P2P trading experience." 
Along with zero transaction fees, the platform offers an escrow service that ensures that 100 percent of crypto is delivered to the users' wallets. With the Binance P2P platform, users can also further access various financial services including spot, margin, and futures trading as well as lending directly on Binance.com.
In the first two weeks of March 2020, Binance saw a surge of over $140 million P2P trades. "Amidst the current global economic uncertainty, cryptocurrency is still a favorable asset with great potential use despite its price volatility. This has been illustrated by the recent increasing purchase on our P2P platform. For the massive unbanked population in Latin America, cryptocurrency is a more promising financial asset, and we are glad to directly provide the financial access and service for them," said CZ. 
Launched in October 2019, Binance P2P platform has supported six fiat currencies and attracted over 100 merchants globally to offer fiat-to-crypto trades. Binance is actively looking for more merchants with reliable crypto and fiat access to join its Global P2P Merchants Program, where verified merchants can enjoy multiple benefits including zero fees for security deposits, ads posting and transactions, VIP discounts and exclusive customer support. To apply, visit: http://bit.ly/BinanceP2P
Learn about Binance P2P trading here and start a trade on Binance.com or the Binance mobile app today.
About Binance P2P
Binance Peer-to-Peer (P2P) provides easy access to cryptocurrency through a consumer-to-consumer (C2C) or business-to-consumer (B2C) model and better trading experience for users. Visit: https://p2p.binance.com/