Binance 2020 Milestones: The Tipping Point
In 2020, we saw the resurgence of Bitcoin and crypto amid shifting tides in world markets, as well as the emergence of decentralized financial solutions. Binance has moved from strength to strength this year, serving as a bridge between fiat and crypto, between centralized and decentralized finance, and between the past and the future.
At Binance, we see 2020 as the tipping point when Bitcoin and crypto transformed from an upstart, experimental technology for exchanging value into a globally-recognized rethinking of the global financial system. We saw an influx of institutions and major companies who ventured into crypto as a major part of their strategies. We also saw a world that's suddenly more conducive to remote work and mobile payments, which encourages more crypto adoption.
2020 by the Numbers
Binance Exchange
$15 billion in 24-hour all-time-high spot trading (up by 5 billion compared to 2019)

$3.88 billion average daily trading volume (up by 36%)

184 tokens listed on Binance (up from 151)

591 trading pairs on Binance (up from 396)

7,000,000 USDT in recovered funds by Binance Customer Service for 3,109 users this year. (Total funds recovered since 2017 is 15,000,000 USDT)

26 languages featured on the Binance website (up from 16)

11 languages supported by Binance Customer Service
Binance Futures, Options, and Margin
37 billion USDT in 24-hour all-time-high futures trading (up by 34 billion compared to 2019)

2.6 billion USDT in all-time-high open interest (up by 18-fold since the start of the year)

1.7 trillion USDT in total trading volume year-to-date (up by 28-fold compared to 2019)

400+ trading pairs available for Margin Trading (up from 56)

149 derivative contracts listed on Binance Futures (including 78 USDT-margined contracts, 33 Coin-margined contracts, 32 leveraged tokens and 6 options contracts)
Binance Fiat (local currencies) 
$31.9+ billion in total order volumes this year

$100,000,000+ all-time-high daily trading volume

7,970,000+ orders processed this year

700% increase in active users from 2019
Binance P2P
$6 billion in total order volumes this year

$54 million all-time-high daily trading volume

3,000,000 orders processed this year

1,454 P2P merchants worldwide

760% increase in active users from 2019

150 payment options accepted worldwide

51 fiat currencies supported
Crypto-Financial Services
$2,900,000,000 worth of crypto assets currently on Binance Earn

$70,850,000 worth of total rewards distributed on Binance Earn

210,000+ daily active users of Binance Earn

3rd: current ranking of Binance Pool in global mining, just nine months after launch.

2.5% and 0.5% mining fees for BTC and ETH respectively on Binance Pool, the lowest in the crypto mining industry.

$700,000,000 in volume generated via the Binance OTC Portal

46% growth in institutional client base this year
BNB Smart Chain
60 projects using BNB Smart Chain 

600,000 unique BNB Smart Chain addresses


3,000,000 BNB staked by BNB Smart Chain validators

40 wallets offered on BNB Chain (up from 30)


810,000 BNB Beacon Chain addresses (up from 332,444 in 2019)

154 tokens listed on Binance DEX (up from 111) 


$344,000 in recovered funds for BNB Smart Chain users following the WineSwap exit scam
BNB
13,384,040 BNB burned in 2020 (up from 5,324,482 BNB in 2019)

$218,966,000 worth of BNB burned in 2020 (up from $86,138,000 in 2019)

104 identified use cases/platforms supported for BNB in 2020 (up from 67 in 2019)
BUSD
$805 million market cap (up from $31m in 2019)

Top 4 current ranking in the global stablecoin market. 

$4.5 billion in total BUSD minted (up from 190,000,000)

110+ Exchanges/DEXs, lending platforms, payment platforms, and wallets that had listed BUSD (up from 20+)
Binance Launchpad and Launchpool
$14,715,400 total funds raised across six token sale launches on Binance Launchpad

$900,000,000 in all-time-high TVL (total value locked) on Binance Launchpool

$637,000,000 in average TVL on Binance Launchpool

189,913 accumulated participants in Binance Launchpool

22 liquidity pools offered for eight Binance Launchpool projects
Binance Ecosystem
5 million total users of Trust Wallet

4.7 million total users of Binance Academy

140 new articles from Binance Academy this year

1.8 million total users of Binance Research

$900,000 in investments made so far under the BSC Accelerator Fund

15 projects that won grants through the BSC Accelerator Fund

60 projects supported in the Binance X Fellowship program

$2 million in monthly volume generated from Binance Brokers

400 onboarded on the Binance Brokerage Program, across more than 30 countries

$10 million in total cryptocurrency donations raised by Binance Charity on all campaigns

1.5 million PPEs donated to 400 hospitals in 26 countries to fight COVID by Binance Charity

1 million total end-beneficiaries covered by Binance Charity

$74,000 awarded to users through our bug bounty program
Acquisitions and Partners 
953,000,000 pageviews and 50,000,000 users on CoinMarketCap (acquired in April)

$264,000,000 peak market cap of the SXP token from Swipe (acquired in July)

760% increase in monthly volume for WazirX (acquired in November 2019)
2020 Highlights
January - Starting 2020 with Better Binance Futures
Jan. 3: To kick off the year, we launched Isolated Margin on Binance Futures. The isolated margin feature allows traders to allocate a precise amount of margin for an open position and isolate it from all other open positions.
Jan. 5: Binance Charity launched the Australian Bushfire Donation program, under which we also committed $1 million in BNB to the cause. 
Jan. 18: Binance burned 2,216,888 BNB, equivalent to $38.8 million, which was the biggest burn at that point. We ended up breaking this record every quarter since.
Jan. 24: Binance Launchpad's first project for 2020: WazirX (WRX), India's most trusted bitcoin exchange with the world's first auto-matching P2P (peer-to-peer) engine.
Jan. 21: Binance launches P2P Merchant Program. Our global P2P merchants earn revenue by providing fiat currency payment solutions and enjoy zero transaction fees, as well as professional service support from Binance.  
February - Open Platform Month
Feb. 14: This month was about building Binance is a decentralized open platform. So we unveiled the Open Platform initiative to outline our plan for achieving that vision.
Feb. 17: Shortly after, we introduced the Binance Cloud, an infrastructure solution for customers and partners to launch digital asset exchanges leveraging Binance's industry-leading technology, security and liquidity. 
Feb. 28: Binance P2P launches on web and mobile app. Users can buy and sell cryptocurrencies with zero transaction fees directly from other users. Since then, Binance P2P has recorded $6 billion in total order volumes this year.
March - Fighting COVID, Enhancing Trust Wallet
Mar. 4: Trust Wallet introduced the Trust Wallet Token, a new BEP2 utility token that is used to incentivize all of the wallet's users. This has helped grow the wallet's user base to 5 million this year.
Mar. 12: Binance Futures launched its Cross Collateral feature for BTC. Users can borrow USDT at zero interest with BTC from their Binance spot wallets as collateral and trade against digital assets on the futures trading platform.
Mar. 13: BUSD hits 100 million USD market cap milestone. Six months after its launch as Binance's official US dollar-backed stablecoin, a total of 416 million BUSD was purchased.
Mar. 17:  Binance, WazirX create 50 million USD Blockchain for India fund. This joint initiative supported the development and growth of blockchain startups in India.
Mar. 25: Binance Charity launches Crypto Against COVID. We aimed to raise $5 million USD in cryptocurrencies (BNB, BTC, BUSD, and XRP) to be spent primarily on buying medical supplies for the countries heavily affected by the virus. 
April - Welcoming CoinMarketCap, Launching Card and Options
Apr. 1: We introduced the Binance Card, which is now accepted by more than 46 million merchants in 200 regions and territories. 
Apr. 2: Binance OTC Trading Portal goes live. Through the OTC Trading Portal, traders can request for quotes (RFQ) on-demand 24/7.
Apr. 3: Binance acquires CoinMarketCap, the most visited crypto website in the world. This has been one of the biggest M&A stories in the crypto world this year. More importantly, this deal unites two of the most trusted names in crypto.
Apr. 15: Binance Futures climbs to No. 1 in crypto futures exchange rankings. This achievement was met just six months after the platform's launch.
Apr. 15: We launched Binance Options on our app, beginning with Bitcoin call and put options, with expiry periods between ten minutes to one day at market prices. This would evolve into an important feature of our expanding crypto derivatives offerings
Apr. 17: BNB Smart Chain plans revealed. Coinciding with the first anniversary of Binance DEX, the community proposed a parallel blockchain to the current BNB Chain that will support an intuitive version of Smart Contract functionality. 
Apr. 18: Binance burns 3,373,988 BNB, equivalent to an all-time-high $52.5 million worth of tokens at the time. We have since broken this record two more times.
Apr. 27: Binance launches its Bitcoin mining pool. Binance Pool supports both PoW (proof-of-work) and PoS (proof-of-stake) mining. We also offered Bitcoin miners a zero-fee starting rate for the first month.
May - Binance Introduces Leveraged Tokens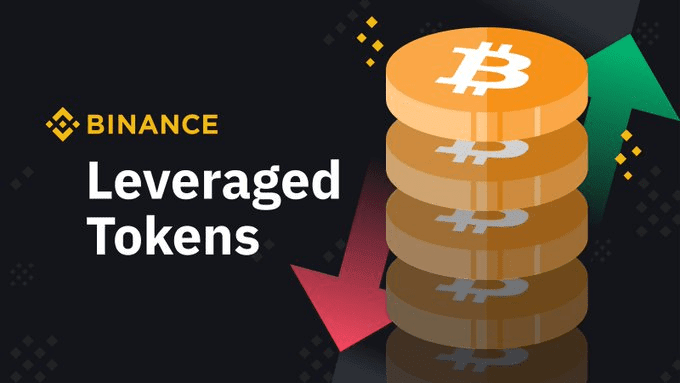 May 2: Binance Widget rolls out on the Brave desktop browser. Brave's latest desktop browser update (version 1.8) features the Binance Widget, the first exchange-browser integration of its kind. The Binance widget will be available on Brave's mobile platforms later this year.
May 8: We launched a new advertisement posting feature on Binance P2P. Now, you can post trade ads to buy and sell crypto assets using 24 fiat currencies with zero advertisement or transaction fees on the Binance mobile app. 
May 9: Binance Charity launches PPE Token, donates 200,000 masks in New York. More than 200,000 masks/PPE will be delivered to hospitals and first-responders throughout New York City via couriers.
May 11: Happy Bitcoin Halving Day! Thank you, Binancians, for joining us in our global online event for Bitcoin halving. Watch the live stream here: Video 1 | Video 2.
May 12: Binance launches Leveraged Tokens (BLVT). Exclusively available to trade via Binance Spot trading's advanced interface, BLVT represented the constant work we have done towards addressing crucial problems with existing leveraged tokens.
May 12: Binance invests in Indonesian crypto exchange Tokocrypto. We provided additional funding to the leading regulated cryptocurrency exchange in Indonesia.
May 20: Travala.com merges with Binance-backed TravelByBit. The merger, a strategic decision between Travala.com and TravelByBit, combines two leading blockchain-based online travel platforms to build one of the largest online travel agencies in the world.
June - Binance Opens More Fiat Options
Jun. 10: Binance opens direct bank transfers in Europe and UK. The launch of direct banking for EUR SEPA and GBP FPS allows easy, fast and inexpensive fiat deposits and withdrawals for all our users in Europe.
Jun. 15: Binance Pool offers a Smart Pool service. This will guarantee that the minimum BTC mining income is not lower than income from the FPPS payment method. 
June 23: BNB Chain lowers fee structure. Validators have proposed and voted on lowering the fee structure on BNB Chain testnet, due to price changes for BNB at the time.
Jun. 24: Binance supports crypto purchases with Visa credit and debit cards in 180+ countries. You can now use your card to buy BTC, ETH, BNB, XRP, BUSD, USDT directly to your Binance account within seconds. 
Jun. 24, We launched Binance Access, a new business-to-business (B2B) solution that makes it possible for merchants, vendors, and wallets to have native fiat-to-crypto exchange features on their platforms. 
July - Welcoming Swipe as We Celebrate Year 3
Jul. 6: Binance supports PoS staking, operated by Binance Pool. Binance Staking now features more options and returns with our new support for PoS (Proof of Stake) networks operated by Binance Pool.
Jul. 7: Biannce acquires Swipe, a leading multi-asset digital wallet and Visa debit card platform. Together, we worked this year to bridge the gap between fiat and digital payments. 
Jul. 13: BUSD reaches 1 billion USD milestone. The purchase volume milestone was hit just 260 days after BUSD launched. 
Jul. 14: Binance holds Off The Charts Virtual Conference. With 80+ speakers, 30+ panels and fireside chats, and five major keynotes, we have pulled out all the stops for this 10-hour event dedicated to all the Binancians joining us from their homes. 
Jul. 16: Binance shares its core values. Being user-focused is our overarching purpose, and we strive to achieve that every day by adhering to our four core values: hardcore, freedom, integrity, and collaboration.
Jul. 18: Binance burns 3,477,388 BNB. This $60.5 million burn was the biggest on record at the time, but as we said, a bigger burn was yet to come.
Jul. 23: Binance Australia, a fiat-to-crypto trading platform, officially launches. The platform provides Australian users with a fast, secure, and reliable platform to buy and trade digital currencies with the Australian Dollar (AUD)
Jul. 31: Trust Wallet: Celebrating Two Years of Partnership. We celebrated the two-year anniversary of Binance's partnership with Trust Wallet, now with more than 5 million users.
August - Preparing for BNB Smart Chain
Aug. 11: Binance Labs leads $2.8 million funding round for 1inch, which is the latest in the long line of DeFi startups that Binance Labs and Binance Launchpad have backed since last year.
Aug. 14: Binance Academy celebrates its 2-year anniversary. 
Aug. 14: Stake Wars launches. It's a 10-day event where participants test how staking will work on BNB Chain. 
Aug. 18: How Binance Helped Take Down a Cybercriminal Group Laundering $42M. We're doing our part to contribute to a safer global cryptocurrency ecosystem
Aug. 19: - Binance Staking Launches DeFi Staking. This allows our users to participate in certain DeFi products through a single click, with the support of our platform.
Aug. 20: Binance Dual Savings launches. Through this new solution from Binance Pool, collect the highest possible earnings from your crypto, no matter where the market goes.
Aug. 21: Binance P2P adds 58 new payment methods. The peer-to-peer platform has since increased its payment methods to 150.
Aug. 27: CryptoSafe Alliance launches. We spearheaded a cooperative that aims to strengthen security for everybody's crypto, by fighting crypto fraud and bad actors within the crypto and blockchain space. 
September  - BNB Smart Chain, DeFi x CeFi with Launchpool
Sep. 1: We have worked closely with the BNB Chain community and the bigger blockchain industry to finally launch BNB Smart Chain (BSC). With this new blockchain that is created to run parallel to BNB Beacon Chain, developers can now create smart contracts and DeFi solutions while harnessing the strengths of a fast and cost-effective blockchain. 
Sep. 3: Binance joins Blockchain for Europe. We are now part of the European association representing international blockchain industry participants at the EU-level.
Sep. 4: The BSC team launched the Token Canal project as a new platform where we issue and bind more token assets on BNB Beacon Chain and BNB Smart Chain. It has supported the flow of $250 million worth of tokens just weeks after launch.
Sep. 4: Binance launches Liquid Swap, a new trading platform that hosts different pools of liquidity, allowing users to exchange crypto assets and earn from their pooled funds.
Sep. 6: We also introduced several services that bring you the experience and opportunities of DeFi, all from the comfort of your Binance account. For instance, we launched Binance Launchpool, a new product where users can acquire new token rewards in return for staking BNB, BUSD, and other tokens. 
Sep. 9: Binance TR goes live, signaling our formal entry in the Turkish market.
Sep. 10: To further support innovations in DeFi and to drive further collaborations, we created a $100 million accelerator fund for DeFi projects that want to build their solutions on BNB Smart Chain. 
Sep. 10: We hosted the Binance Summit: The World of DeFi, where we charted the rise of DeFi, discussed the challenges of bridging DeFi and CeFi, held a workshop teaching users how to earn passive income with decentralized finance, and more.
Sep. 13: Binance Futures celebrated its first anniversary and its rise to the top of the crypto derivatives market with a $1.6 million BNB promo.
Sep. 18: The Pioneer Burn Program, an initiative we launched on that day to aid pioneer BSC users who made honest mistakes in transferring tokens, has already saved tokens worth several hundreds of thousands in USD for users. 
Sep. 21: We launched the Binance Innovation Zone, which allows users to trade newer token offerings from the comfort of their Binance account, while protecting less suited users from being exposed to the "risk" that comes with trading them.
Sep. 24: We launched support for the Arabic language as we seek to provide better service to the Middle East and North Africa region.
Sep. 28, We enhanced the Binance Brokerage Program, adding API support for spot trading, leveraged tokens, margin trading, futures trading, savings, liquid swap and other products. 
Sep. 30: Binance launches the first direct banking channel in Brazil, offering zero deposit fees and serving as the first direct banking channel that Binance offers in Latin America.
October - More Bridges, Easier Earning, Bigger Burns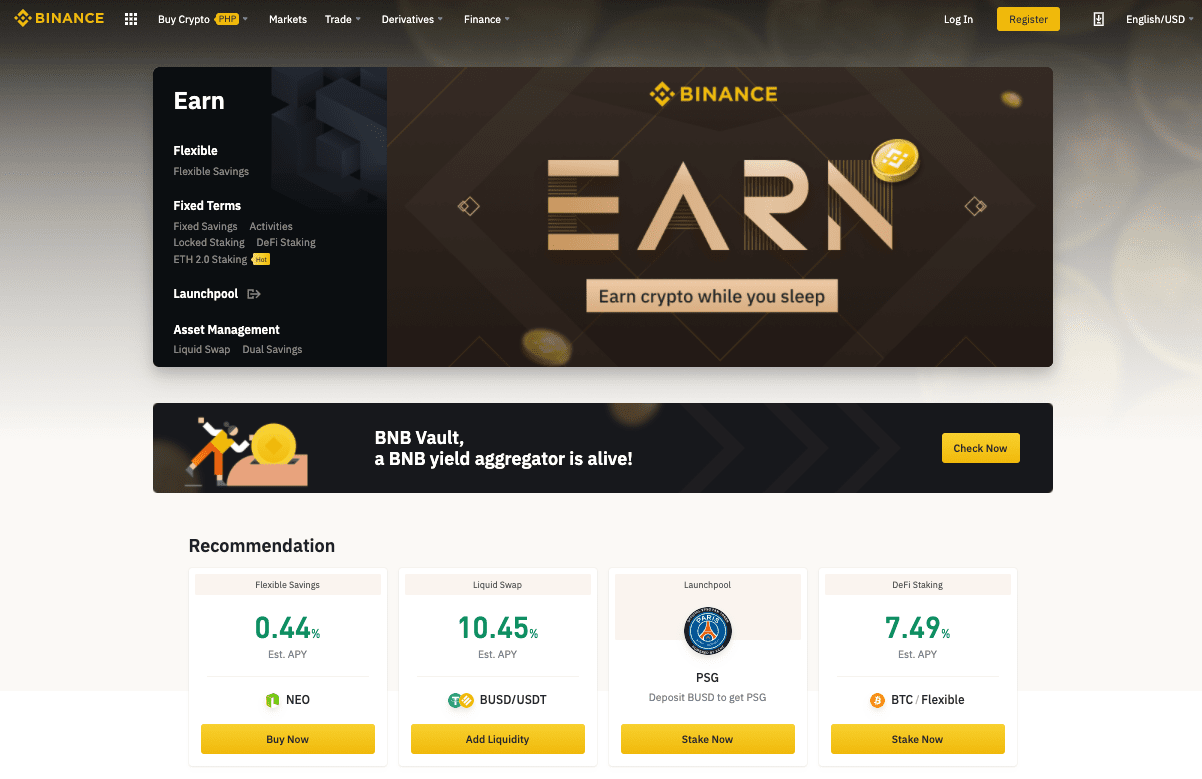 Oct. 2: We built Binance Bridge (formerly known as the Panama Project), which allowed users to bridge their cross-chain assets from centralized or decentralized wallets to both BSC and Ethereum B-Tokens. Right now, there are 16 tokens, including many major cryptocurrencies, that you can use on this solution.
Oct. 4: We launched Binance Earn, a one-stop earning experience where you see all our crypto financial products under one roof, including Flexible Savings, Locked Savings, Launchpool, and Asset Management (Binance Liquid Swap & Dual Savings).
Oct. 14, The BSC Accelerator Fund has set aside $10 million in liquidity support for the launch of projects based on the BSC ecosystem.
Oct. 15: Binance Pool sets pool fees to zero for three months. This mining pool, which already offers some of the lowest fees in the market, has just become more attractive.
Oct. 15: We committed $5 million to the BNB Smart Chain BUIDL Reward Program to reward developers who deploy usable dApps onto BSC.
Oct. 16: Binance Labs leads a $5 million investment round in DeFi startup DODO. Though deals like this, we continued our commitment to supporting blockchain solutions that advance the freedom of money.
Oct. 17: We burned 2,253,888 BNB worth $68 million, a new record in fiat terms. Will we break this record in 2021? We'll find out, maybe as soon as January.
Oct. 22: Binance Charity revealed that it has collected $4.3 million and aided more than 20 countries through its Crypto Against COVID campaign.
Oct. 30: We have upgraded the Token Canal project by launching wrapped tokens called BTokens on Ethereum. BTC, DOT, FIL and WRX are the first batch of tokens that we wrapped into ERC20 on Ethereum
November - Binance Security Keeps Your Funds SAFU
Nov. 4: We shared our role in helping recover over $344,000 lost from the WineSwap exit scam. Kudos to the Binance Security team for this noble effort.
Nov. 10: We announced our partnership with Gitcoin to support a more active blockchain developer ecosystem.  We donated $100K to round 8 of Gitcoin's Grant Matching program.  We set up a Tribe on Gitcoin and were a top sponsor on the Gitcoin R8 Hackathon. 
Nov. 10: We hosted the Binance Summit: Blockchain Applied event, through which attendees were able to learn how to earn passive income via crypto apps and solutions, as well as how to build on BNB Smart Chain. 
Nov. 11: We shared how we helped U.S. authorities in hunting down the people responsible for an attempted hack on our exchange in March 2018. We've rewarded $200,000 to the investigators we worked with.
Nov. 12: We have revealed the first six projects that we're supporting through the $100 million USD BSC Accelerator Fund. To date, we have supported 15 projects through this fund.
Nov. 18: Binance P2P introduced a new ad-sharing function to help users get more trades. 
Nov. 18: Binance Charity donated $10,000 and worked with UNICEF to help rehabilitate Beirut after a recent tragic event in the city.
Nov. 19: Brave's Android browser now features the Binance Widget, making it easier for Brave users to buy crypto in just a few steps.
Nov. 28: Binance's brokerage program has onboarded 400 brokers globally with more than 30 countries, generated over $2 million in earnings per month for the brokers.
December - Ending the Year on a (Bitcoin) High
Dec. 2: We launched an ETH 2.0 Staking service, offering ETH 2.0 participants on Binance with the BETH, which tokenizes your stake in the ETH 2.0 Pool on Binance at a 1:1 ratio.
Dec. 3: Binance CEO CZ joins the 2020 Bloomberg 50 list of global icons and innovators. Even better news: he's joined by a fellow Binancian, Africa PR Lead Damilola Odufuwa, who got recognized for her remarkable work at the Feminist Coalition and pushing for equality in Nigeria.
Dec. 9: Binance Launches Combined Convert & OTC Trading Portal. The new Convert & OTC Trading Portal is a live request for quotation (RFQ) platform in which you can use to easily convert 40 different assets. 
Dec. 11: Binance Pool rises to Top 3 mining pool in the world, less than eight months after its launch.
Dec. 11: CZ holds a fireside chat with Michael Saylor, the CEO of MicroStrategy whose firm committed to buying hundreds of millions of dollars worth of Bitcoin. 
Dec. 14: Binance enters a new strategic partnership with Chiliz, which operates fan influence and rewards platform Socios.com and has partnerships with some of the biggest sporting properties in the world, including football teams Juventus and Paris Saint-Germain, whose fan tokens are currently on Binance Launchpool.
Dec. 14: Binance Labs leads a $12 million investment round for MATH. Binance Labs invests in MATH, a multi-chain and cross-chain blockchain assets hub behind the universal crypto wallet MathWallet. 
Dec. 18: Our discussions with the UN and INTERPOL. Over the years, we have continued to engage with global institutions such as the United Nations (UN) and the International Criminal Police Organization (INTERPOL) to form actionable discussions and working relations to achieve our common mission of protecting the industry. 
Dec. 20: We celebrated the new all-time-high for Bitcoin on the Binance exchange, as BTC reached $24,295 on this day.
Dec. 24: We enabled Segregated Witness (SegWit) deposit support for Bitcoin (BTC) deposits (withdrawals were previously supported).
Updated on July 27, 2022.