4 Ways You Can Sell Your Bitcoin for Cash on Binance: A Quick Guide
Main Takeaways
If you want to cash out bitcoin to pay for a product or service, consider using Binance Pay or Card to make a crypto transaction.

If you still want to cash out your BTC, you can use the [Buy and Sell Crypto] or [Convert] pages, Binance P2P, and the Spot Exchange to easily convert to fiat.
Following our guide on how to buy Bitcoin, we're back again with the list of available options for converting BTC into fiat currency on Binance.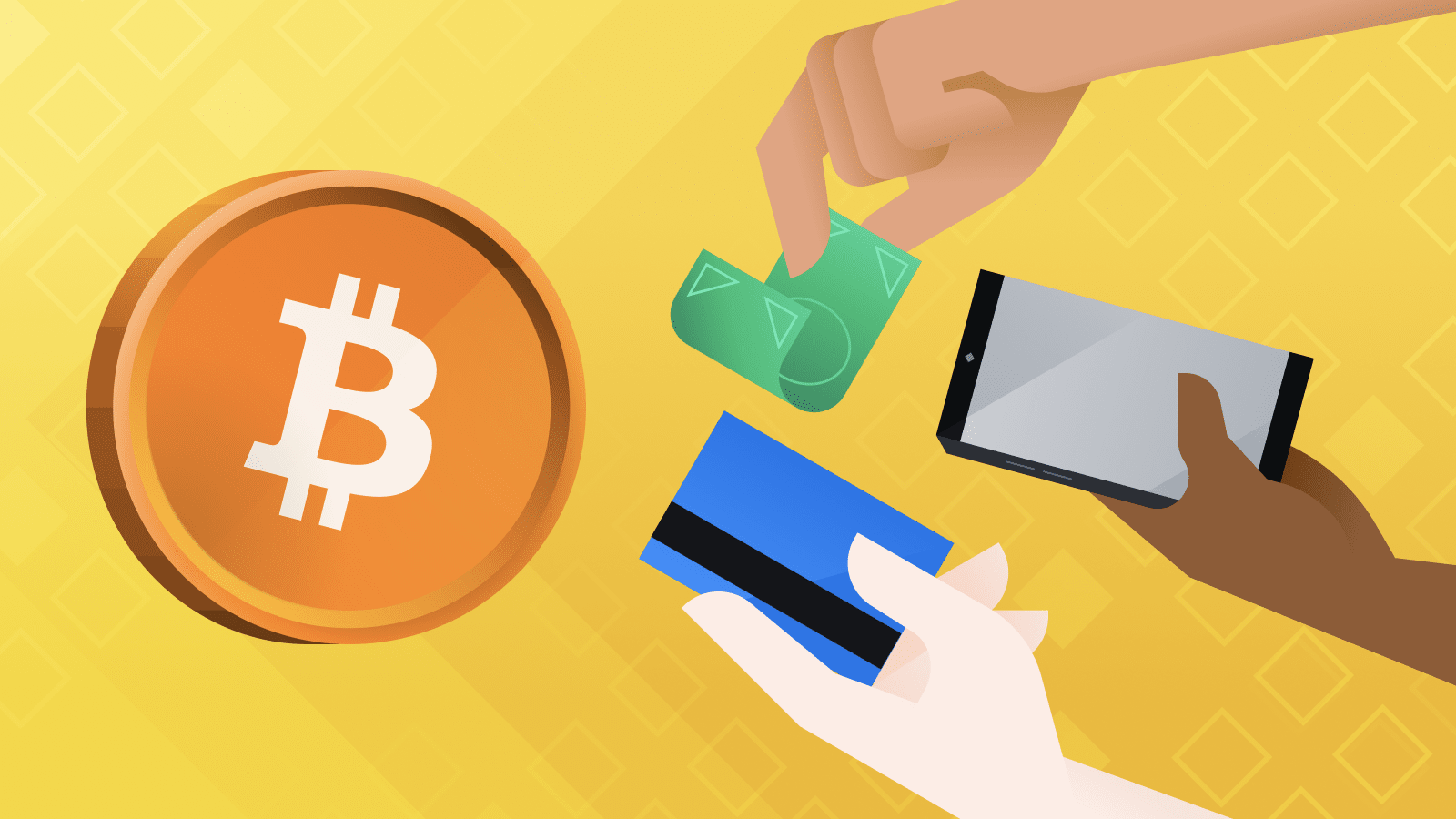 No matter your reason for buying or holding crypto, there often will come a time when you need to sell it for cash. You may need to purchase something, pay a bill, or reduce your crypto holdings. With Binance, there are multiple ways you can turn your bitcoin (BTC) into fiat without much fuss or hassle. 
The availability of some of these will depend on your location, but the methods discussed here should be open to most of our users. Our 24/7 Customer Support team is always ready to help if you need any extra information or assistance.
Why You Might Want to Cash Out
Cashing out your bitcoin into fiat is simple with Binance, but there are still a few things to keep in mind as you do it. You will likely be subject to some capital gains tax if you've made a profit. You will also need to off-ramp the cash from Binance to your bank, which can take a few days. So while the process is easy, you need to consider these additional factors. Before cashing out, you might want to ask yourself the following questions:
Am I tuning bitcoin into cash to protect myself from price fluctuations?
If so, there are other options to explore before you commit to converting your crypto to fiat. If your goal is to reduce the effects of price volatility on your portfolio, it may be best to trade your bitcoin for a stablecoin like BUSD. Stablecoins are designed to maintain the value same to that of a particular reference asset (such as the US dollar), without the need for users to cash out and incur fees in the process. 
Can I use crypto for the payment/transaction I want to cash out for?
It may be that your retailer accepts crypto. Perhaps you could even use a crypto payments solution. In both these cases, there wouldn't be a need to convert manually to fiat. Opting for crypto payments can often be cheaper than going through the process of cashing out into fiat.
Binance Card
One great way to use crypto to pay for your expenses is Binance Card. It allows you to use your Binance crypto balance for purchases and payments with millions of retailers and service providers. The card is now available in many countries, with even more coming soon. 
Binance Pay 
Another way to pay for goods and services is Binance Pay. Here's the essence of this service in one succinct paragraph: 
"Binance Pay is a simple, borderless, and secure way to send and receive cryptocurrencies from your mobile devices. You can send crypto to friends and family via email, phone number, Binance ID (UID), or Pay ID with zero gas fees."
If the individual, retailer, or service provider you want to pay accepts crypto and Binance Pay, it's a quick and cheap way to make your payment. For a complete guide, you can watch Binance Academy's explanation of What is Binance Pay & How to Use It.
However, if you still need to cash out your crypto, read on for a selection of methods to use.
1. Sell Bitcoin for Cash on Binance's Buy and Sell Crypto Page
Binance's [Buy and Sell Crypto] page is one of the simplest ways to convert your bitcoin into cash. Simply select [BTC] in the top field and the currency you want to sell it for in the bottom field. The fiat currency will then be debited to your Fiat and Spot wallet. The [Sell to Card] function may also be available, allowing you to cash out directly to your credit or debit card. 

2. Use Binance P2P and Trade Directly With a P2P Merchant
Another popular option for cashing out bitcoin is via Binance P2P. What is P2P, I hear you ask? Well, according to our Binance P2P Newbie Guide:
"Binance P2P is a peer-to-peer marketplace that allows you to directly trade cryptocurrencies with other Binance users with your preferred local currency, price, and payment method."
Rather than trading on the exchange using an order with a large number of other traders, P2P lets you deal directly with a single user. Each P2P merchant can offer a variety of payment methods, including fiat payments, when trading with another individual.
Sell bitcoin directly to other Binance users to exchange them for your local fiat currency. On the P2P market, you can browse a variety of bitcoin listings and choose the best offers. To place an order, you'll need to move your BTC (or other cryptocurrencies) to your Binance account's Funding Wallet. Follow our How to Transfer Assets from Spot Wallet to Funding Wallet guide for more information.
The Binance P2P Express Zone is the simplest way to trade your BTC for fiat on the P2P market. It will automatically match you with a P2P merchant who meets your needs. In the top field, select [BTC]. In the bottom field, select the fiat currency you want to receive. For a more detailed guide, see our How to Sell Cryptocurrency via P2P Trading on Binance App guide.
3. Use the Spot Exchange to Sell to Your Chosen Currency
You can access a wide selection of BTC trading pairs on the Binance Spot Exchange to sell for fiat. On the Spot Exchange, you can select the [BTC] pairs button on the right side of the screen and see what's available. With the search box at the top, you can also look directly for a pair like [BTC/EUR].
The Spot Exchange supports fiat currencies like the euro (EUR), Brazilian reais (BRL), Australian dollar (AUD), British pound (GBP), and the Turkish lira (TRY). If you need to sell your bitcoin for any of the supported fiat currencies, all you need to do is sell BTC in the corresponding trading pair, then withdraw the fiat currency from your Fiat and Spot wallet to your bank account. 
4. Use the Binance Convert Feature
If you don't feel like using the Spot Exchange directly, the Binance Convert feature is a straightforward alternative. It's similar to the [Buy and Sell Crypto] page but offers the chance to trade your BTC for other cryptocurrencies.
On the Convert page, use the [Market] option in the top left. Next, choose BTC in the top field and input the amount you want to sell. Select the fiat currency you want in the bottom field and then click [Preview Conversion]. You'll then be able to follow the instructions for completing your transaction.
Cashing Out Is Convenient With Binance
With all the options on offer, there's really something for every user when converting to fiat. No matter the option you use to cash out, they all have something in common: convenience! However, don't forget that once you've sold to fiat on your Binance account, you'll also need to transfer it to your card or bank account. 
For more information on cashing out crypto, refer to the following articles: