News and updates from the world's leading cryptocurrency exchange
Binance Weekly Report: Raised Stakes, Lowered Rates
In this weekly report: We hear our Binancians' requests and withdraw our withdrawal fees. We also complete our first token sale of the year, WazirX, while Binance.US introduces staking.
Binance Exchange Updates
1. Binance lowers withdrawal fees, by popular demand. Ask, and you shall receive. We listened to our Binancians, so we lowered our withdrawal fees for BTC, as well as ETH and other ERC20 tokens. Check our Withdrawal Fee Schedule for the complete details.
2. New token listing: WazirX (WRX). We're opening trading pairs WRX/BNB, WRX/BTC, and WRX/USDT. See below for the results of the WRX token sale on Binance Launchpad.
3. Binance Lending, Round 12. 30-day fixed-term lending products for BUSD and USDT have launched.
4. Binance adjusts daily interest rates for borrowing USDT, USDC, and BUSD. The rate for BUSD decreased from 0.02% to 0.015%. The rate for USDT increased from 0.025% to 0.0325%, while the rate for USDC increased from 0.02% to 0.025%.
5. Resumed trading for ETHBULL, ETHBEAR trading pairs. ETHBULL/USDT, ETHBULL/BUSD, ETHBEAR/USDT, and ETHBEAR/BUSD trading pairs started trading again on February 3.
6. New BUSD margin pairs: EBCH/BUSD, EOS/BUSD, XRP/BUSD, and LTC/BUSD
7. Automated borrowing, repayment for margin, now on Binance app.
Binance Futures Updates
8. 4 new perpetual contracts for Binance Futures. During the past few days, we launched the perpetual contracts for Monero, DASH, Cardano, and Zcash. Users will be able to select between 1-75x leverage for the Monero and Cardano products, while the DASH and Zcash
9. Binance Futures Affiliate Program. Earn up to 40% on trading fees when you refer your friends to trade on Binance Futures. Sign up now or read here for more info.
10. Binance Futures Market Maker Program, now with negative maker fees! Qualifying market makers can now receive a negative maker fee for selected trading pairs. If your 30-day trading volumes exceed 1,000 BTC on Binance, email mmprogram@binance.com to join the program!
Binance Fiat Updates
11. Binance adds fiat gateways for 2 new currencies. Users can now buy and sell BTC, ETH, XRP, and BNB with Norwegian Kroner (NOK) and Croatia Kuna (HRK).
From the Binance Team
12. New director for Europe/LatAm growth, Institutional business. Josh Goodbody, who has extensive experience in J.P. Morgan, Credit Suisse, State Street, and Huobi, brings a seasoned background in legal and regulatory affairs, institutional business, and strategic market development.
13. Wuhan government thanks Binance for supply donations to combat coronavirus epidemic. Binance previously pledged $1.5 million in support, while Binance Charity has been busy the past few days in the effort.
14. CZ's statement on CryptoKnowmics about Indian crypto, startup industries. "The Indian startup ecosystem can become one of the biggest beneficiaries of progressive legislation pertaining to public blockchains and digital assets. Pro public-blockchain policies can become one of the key drivers in stimulating positive growth in the Indian economy."
15. Binance Blockchain Week Vietnam, postponed until further notice. We have committed to do the right thing and protect would-be attendees from health risks associated with public gatherings, amid the global public health emergency due to the outbreak of the novel coronavirus.
16. Beginner's guide to funding rates, from Binance Futures. Understand the impact of funding rate on traders and why it matters on this blog.
Binance Ecosystem Updates
17. Binance Launchpad completes WazirX token sale. There are 10,000 winning tickets, held by 9,033 total winners. That puts the percentage of winning participants at 43.74%.
18. Binance.US introduces staking rewards. Initially, staking rewards will be available for Algorand and Cosmos, with more Proof of Stake (PoS) coins available for listing and staking down the road. Meanwhile, learn how to complete fiat account verification on Binance.US in this video.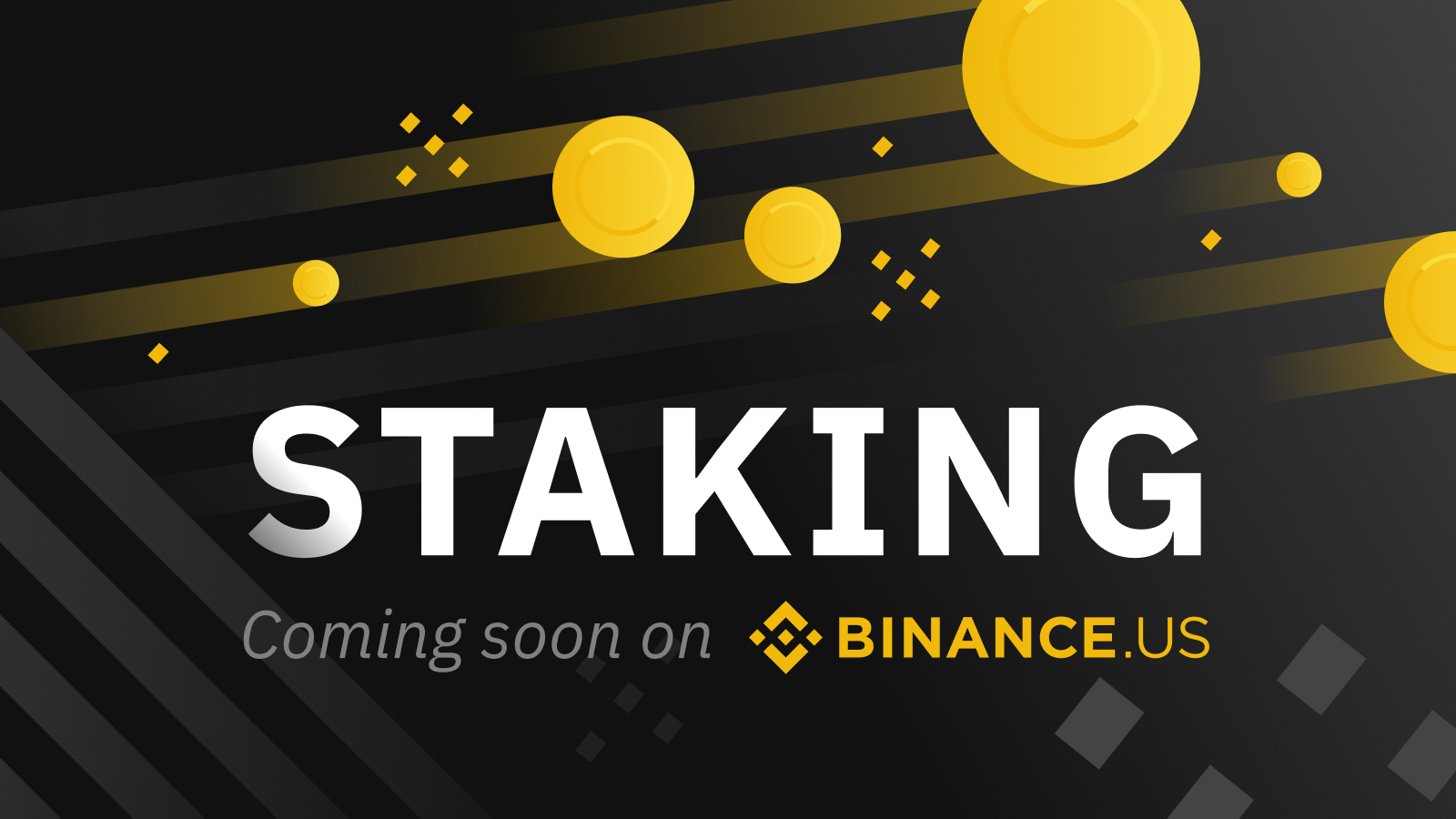 19. New articles from Binance Academy: Inside the Mind of a Professional Crypto Trader, an interview with cryptocurrency trader, investor, and influencer Nik Patel, and Quantum Computers and Cryptocurrencies, a closer look at quantum computing and the risk it poses on crypto.
Binance Promos
20. Happy New Year 2020 NFT distributed. 30,466 NFTs were minted. Thanks to all the promo participants. Trade the NFT here.
21. Binance.US hoodie promo for Super Bowl LIV. A lucky user who downloaded the Binance.US app won an exclusive hoodie.
22. Trust Wallet free .crypto domains. Participants of its AMA with Unstoppable Domains get free blockchain names, plus a chance to win BTC.
23. WazirX lottery promo. Get a chance to win free WRX by tweeting your lottery ticket numbers for the WazirX token sale on Binance Launchpad.
That's a wrap for last week! Please follow us on Twitter, Instagram, Facebook, and YouTube. Join our official Binance Telegram group to talk with our community.