Binance Weekly Report: 3 New Futures Contracts + 9 New Fiat Options in Just Half a Month
2020-01-19
In this weekly report: Binance Futures added EOS and LTC contracts, while Binance launched several new fiat onramps for 9 currencies and revealed that its next Blockchain Week will be in Vietnam.
Binance Futures Updates
1. Binance Futures launches EOS/USDT and LTC/USDT contracts. The fast-rising futures platform introduced not one but two new contracts this week, both with up to 75x leverage. The new contracts join BTC, ETH, BCH, and XRP contracts and boost Binance Futures' lineup to six contracts, three of which have been added within just one week!
2. Read this epic Binance Futures 2019 overview. In just more than three months, Binance Futures has changed the game in the crypto derivatives industry. Find out how in this comprehensive review.
Binance Fiat Updates
3. Faster GBP payments + new AUD onramp care of Banxa. We have partnered with global fiat on-ramp solution Banxa to support Australian Dollar, Euro, and British Pound. This includes near-instantaneous low-fee GBP bank transfers on Binance.com via Faster Payments (FPS).
4. Binance enables Thai Baht fiat channel with Satang integration. We're working with Satang, Thailand's leading regulated digital asset exchange, to allow users to deposit and withdraw THB directly to their Binance accounts.
5. Binance adds fiat gateways for 5 new European currencies. You can now bind your Visa credit cards on Binance to buy BTC, ETH, BNB, and XRP with Czech Koruny (CZK), Bulgarian Leva (BGN), Romanian Lei (RON), Polish Zloty (PLN), and Swedish Krona (SEK).
With these several new moves that advance our ongoing mission to add fiat-to-crypto access to Binance worldwide, here's what our Binance Fiat gateway map looks like right now.
Binance Exchange Updates
6. Binance Community Coin Vote Round 5. Choose between DREP (DREP) and Newton (NEW) on the vote scheduled for January 15.
7. Binance lists Original Protocol. Trading is now open for OGN/BNB, OGN/BTC, and OGN/USDT
8. Support for Ethereum Classic's Agharta network upgrade.
9. Support for Theta Token's network upgrade.
10. Removal of 5 trading pairs.
11. Distribution of the first batch of December staking rewards. Use Binance Staking now!
Binance Ecosystem Updates
12. Binance Charity launches Australian Bushfire Donation program. Meanwhile, Binance has committed to donate $1 million in BNB to the cause. Donate now!
13. Binance.US now on the App Store. Just days after its launch on Android, the Binance.US app for iOS is now live. Download now!
14. New Global Markets report from Binance Research for December 2019. 
15. Binance Academy's new articles: The Evolution of the Internet - Web 3.0 Explained, Private, Public, and Consortium Blockchains - What's the Difference?, and A Simple Introduction to Dark Pools.
16. Binance Research's new report: DeFi #3 - 2020: The Borderless State of DeFi. Made in collaboration with DappReview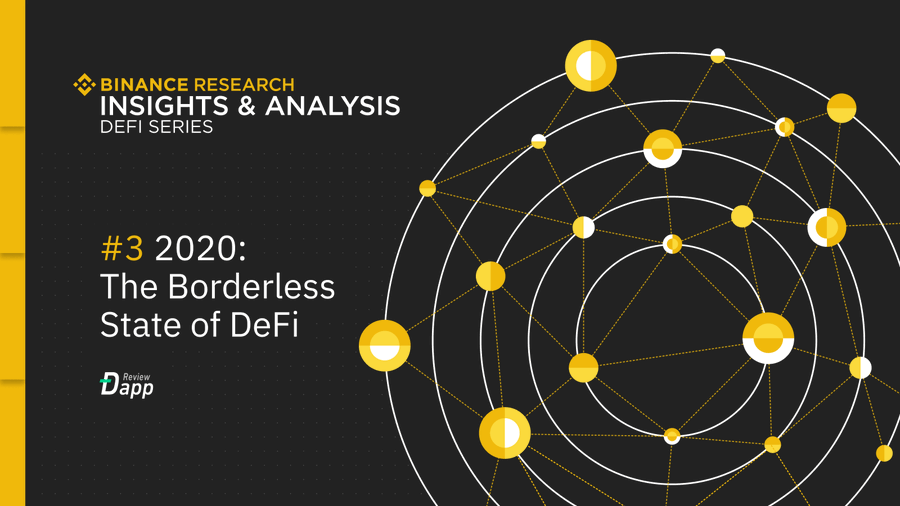 Also, read Binance Research's new report on the newly-listed Origin Protocol.
17. DappReview publishes 2019 Dapp Market Report. One of the newest members of the Binance family has published a new report summing up the Dapp Market's progress last year.
From the Binance Team
18. Binance Blockchain Week is coming to Vietnam this year. Vietnam has one of the most active crypto communities in the world, and we believe that the country is the next key market for crypto adoption and blockchain technology development. Register now!
19. Binance Futures Review Month 4. Director Aaron Gong illustrates how much each new feature has contributed to the growth momentum of our futures platform. 
#UseBNB, #UseBUSD, and More Crypto Adoption
20. Use BNB, a top 5 crypto payment option on Travala.com! Book rooms from more than 2 million hotels and properties worldwide using BNB. 
21. Buy gold with BNB through Cointral. You can buy up to 1 kilo of physical gold. 
22. Buy a new desk with BUSD through Pay Incognito. Now you can buy anonymously using BUSD through Pay Incognito's untraceable payment option.
23. Limited time offer: pre-order Binance Chain x CoolWallet S, get free BUSD. You have up to January 20 to pre-order and gain a 20% purchase discount plus free 20 BUSD.
Binance Promos
24. Binance Futures Trading Tournament results. The winning trader for the weekly competition won 800 BNB in prizes after amassing a 766,301 USDT profit haul. Meanwhile, in one recent daily competition, one trader won with a 1264.70% ROI. Congratulations to the winners! Join now!
25. Binance Bug Bounty Challenge concludes with $40,525 in bonus granted. Thanks to all participants, and congratulations to the top bonus winners.
That's a wrap for last week! Please follow us on Twitter, Instagram, Facebook, and YouTube. Join our official Binance Telegram group to talk with our community.