News and updates from the world's leading cryptocurrency exchange
Binance Weekly Report: A Happy Thanksgiving to Everyone
In this weekly report: Binance Futures introduced ETH/USDT contracts with up to 50x leverage, plus Binance app updates, new Margin pairs, a crypto-backed travel rewards card, CZ's reading list for the holidays, and more!
Binance Futures Updates
1. Binance Futures Launches ETH/USDT Perpetual Contracts. Binance Futures traders can trade $ETH with adjustable leverage between 1 and 50 on desktop and mobile web, with Android and iOS support available very soon. Read more: Binance Futures Trading Platform Launches ETH/USDT Contracts with 50x Max Leverage.
2. Binance Futures API Update. Refer to Binance API Documentation for more details.
3. Binance Futures Feature Update
Stop-loss limit orders and take-profit limit orders have been consolidated to "Stop Limit".

Stop-loss market orders and take-profit market orders have been consolidated to "Stop Market".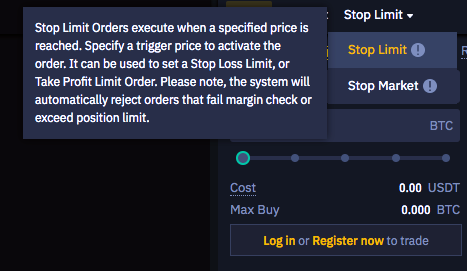 4. Share Binance Futures ETH position. We're giving away $500 in $BNB! To participate, visit Binance Twitter
Binance Margin Trading Updates
5. Binance Adds Margin Trading for XTZ.
Binance.com Trading Updates
6. Binance Will Update the Ticker of BCHABC to BCH.
7. Binance iOS App Update. Download the latest iOS App here.
OCO orders are now supported

Multi-network deposits & withdrawals

Network optimizations
8. Binance Launches New Internal Transfer Feature
If a user withdraws assets from their Binance account to an existing Binance deposit address, this will be recognized as an internal transfer and will be processed without the need for any block confirmations and also have zero transfer fees.
9. Binance Completes XMR Scheduled Protocol Upgrade and Opens Deposits & Withdrawals.
10. Binance Will Support the ETHBNT Airdrop for Bancor (BNT) Holders.
11. Binance Has Completed the New User Sign-Up Bonus Activity and Distributed Rewards.
12. QTUM Competition Has Now Concluded.
Binance Fiat Updates
13. Binance Adds Trading Pairs for Russian Ruble (RUB).
Binance will add trading for the Russian Ruble (RUB) in the USDⓈ trading market and open trading for BNB/RUB, BTC/RUB, ETH/RUB and XRP/RUB trading pairs at 2019/12/02 1:00 PM (UTC).
14. Binance Partners with TravelbyBit to Launch Crypto-Backed Travel Rewards Card
Load your travel card with $BTC, $BUSD, $BNB, and $ONT to book flights and hotels all over the world! Users can pre-register for the TravelbyBit Travel Card at https://travelbybit.com/card-launch/
Binance Ecosystem Updates
15. Binance Research 2.0: A Better Way of Staying Informed About the Crypto World
Binance Research has updated the website as a first step towards incorporating more features and functions to your source of crypto insights and analysis. Visit https://research.binance.com/. Binance Research has over 60 in-depth reports into cryptocurrencies, market trends, and the latest developments in the digital asset and blockchain space. Follow Binance Research Twitter account for more insightful infographics.
16.Binance Research: DAOs Need Theoretical Research to Grow Up and Scale
BinanceResearch's report examines the current status quo of decentralized autonomous organizations (DAOs), proposes a working taxonomy for them, & looks at relevant industry efforts. Read the complete report here https://research.binance.com/analysis/dao-theory
17. Binance Podcast Episode 27 - Blitzscaling at Binance
Kyle Samani, Managing Director at Multicoin Capital joins Binance CFO Wei Zhou to discuss Multicoin Capital's research on Binance as one of the fastest scaling startups in tech. Wei shares his Binance stories as well as insights on the Indian crypto market and Binance's recent acquisition there.
To listen to the podcast, click below:
Binance Youtube Binance Apple Podcast Binance Podcast Castbox Binance Spotify
18. Binance Academy:How Blockchain Technology Will Impact the Banking Industry
Real-time transactions, tokenization of assets, lending, smoother international trade & more robust digital agreements are just a few of the possibilities! Bank or Bitcoin?
19. Binance Blog:Turkey: A Very Important Crypto Nation
Turkey is home to one of the biggest crypto communities in the world, so big that CZ was delighted to come there. Our recent launch of a fiat-to-crypto gateway using the Turkish lira shows how much demand there is for crypto use.
20. CZ's 10-Book Reading List for the Holidays
Even blockchain BUIDLers and crypto traders need to take a break once in a while. In this blog, CZ reveals some of the books in his reading list, and why you should read them too.
Binance Meetups #BinanceIsGlobal
21. Binance Meetup in Kyiv. An incredible turnout during the recent Binance Meetup in Kyiv, Ukraine! Check out the pictures below.