News and updates from the world's leading cryptocurrency exchange
Binance Weekly Report: Vox Populi
On this weekly report: Binance has brought back the Community Coin Vote, launched Binance Staking, and reached many more milestones!

1. Binance Community Coin Vote returns. The Binance Community Coin Vote is now a one-on-one battle between two blockchain projects: NKN (NKN) and Vidy (VIDY) for this round. Hold enough BNB for 9 days, vote for your choice, and get a chance to win from airdrops for BNB and the winning project. Find out more here.
2. Binance Staking launches. We've launched a new home page for Binance Staking, a one-stop site for tracking your staking rewards. We've also revamped our staking calculation methodology. Find out more here.
Right now, there are nine staking options to choose from, the latest of which is the newly-launched Tron staking offering. This move has made Binance a supernode on Tron staking.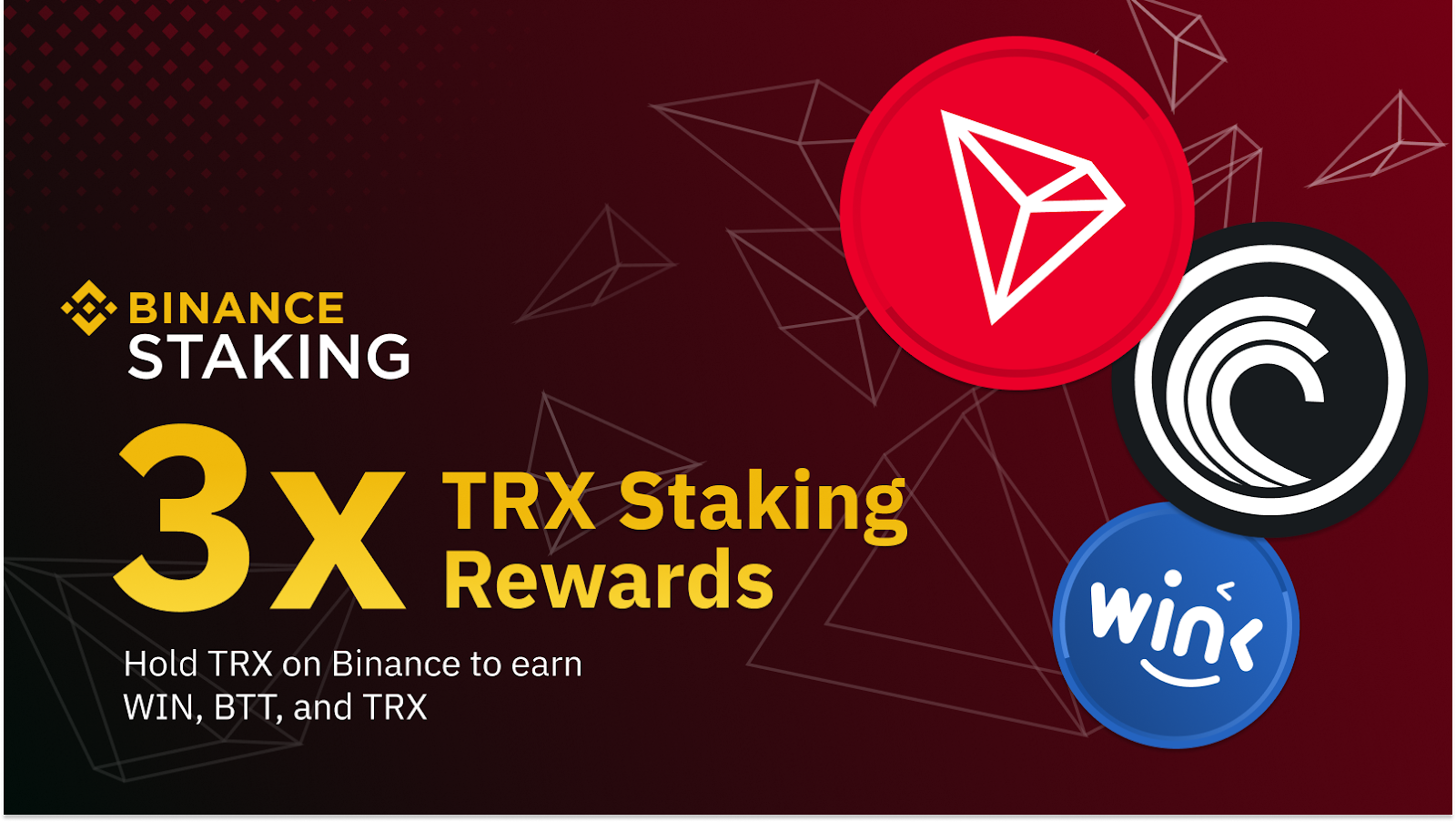 3. Binance launches market maker program. Just a week after launching the Broker Partner program, we introduced the Binance Market Maker Program, which offers enhanced incentives like trading fee reductions and higher API limits to top-tier liquidity providers. Email us at mmprogram@binance.com to join.
4. Binance ties up with Koinal for buying crypto with credit or debit cards. Through the Koinal integration, Binance users can purchase Bitcoin, Bitcoin Cash, Ethereum, Litecoin and XRP with any local currency via debit or credit cards, such as Visa and Mastercard, as well as wire bank transfers for users in more than 175 countries.
5. CZ hosts 7th AMA. Binance CEO Changpeng Zhao covered several topics, such as Binance US, the current crypto market, fiat onramps, and many more. For the full AMA, please watch it here.
6. Binance is now ISO-accredited. We have officially received ISO/IEC 27001 accreditation--a universally recognized information security management system issued by International Security of Organization (ISO).
7. More updates from Binance:
* Binance lists Hedera Hashgraph. The exchange is opening trading pairs HBAR/BNB, HBAR/BTC, and HBAR/USDT
* New trading pairs: REN/USDT, RVN/USDT, and HC/USDT
* We're testing P2P fiat-to-crypto service for the Asian markets.
* Binance Futures mobile web version now live
* Binance Futures wallet & risk level details now shown on your account's Wallet section (for web)
* Binance Futures launches Take-Profit-Limit order type. In addition, post only, GTC, IOC, and FOK order types are recently added.
* Binance Futures milestone: 75,000 BTC daily trading volume on Binance Futures
* Binance Lending Phase 7. With the new products, you can use BNB, BTC, LTC, ETC, ETH, LINK, USDT, and USDC.
* Margin Trading for MATIC. New margin pairs are MATIC/BTC and MATIC/USDT.
* Support for TRC20-USDT. You can now deposit USDT tokens powered by the Tron blockchain.
* Upgraded deposit/withdrawal for BTCB, USDSB, and TUSDB. We have consolidated the balances of BTCB, USDSB, and TUSDB (native to Binance Chain) together with BTC, USDS, and TUSD for a better user experience
* Support for RVN upgrade and hard fork. We are suspending RVN deposits and withdrawals on October 1 to make way for its upgrade and hard fork. Meanwhile, we completed our previously announced support for NULS mainnet 2.0 upgrade
* Removal of some trading pairs.
8. Updates from Binance's Global Fiat Partners
* Binance.US is now live. Our partner exchange in the US, Binance.US, has launched with support for 12 cryptocurrencies (BTC, ETH, XRP, BCH, LTC, USDT, BNB, ADA, BAT, ETC, XLM, and ZRX), 12 USD pairs, 11 USDT pairs, and 5 BTC pairs, with more to come. Later that week, Binance.US opened registration for Puerto Rico residents. Take advantage of 0 fees on Binance.US until November 1. (Also, watch Binance.US CEO Catherine Coley's interview at Luke Martin's podcast.)
* Binance Uganda revives referral program. Your friend can get 10,000 UGX if he/she trades more than 50,000 UGX. And you can get 5,000 UGX per referral.
* Binance Jersey offers 80% commission promo. Make a referral link and invite your friends to make an account at Binance Jersey to avail of this opportunity.
9. Updates from BNB, Binance Chain, and Binance DEX:
* New #UseBNB use case. BNB Listing and support Binance Chain BEP2 tokens on the following exchanges: Hoo, PIEXGO, and Bilaxy.
* New DEX listings: Traxia (TM2) and Silverway (SLV)
* UI improvements on Binance DEX
For more details about the latest improvements from Binance Chain, read their latest Monthly Update.
10. Binance helps UK authorities hunt cybercriminal in £41.6 million fraud case. Chief Compliance Officer Samuel Lim shared how Binance worked with the Cyber Crime Unit of the UK's Metropolitan Police Service to help in hunting down a suspect who created and sild phishing scripts targeting customers of at least 53 different services.
We also have new content from the Binance Ecosystem:
* Binance Research's new reports: "Exploring Telegram Open Network" and "DeFi Series #2 - Arbitrage and Carry Trade Strategies" (Bonus: See visualized changes in Bitcoin heat ranking in Google search by each country from 2011 to today.)
* Binance Academy's new article: "Peer-to-Peer Networks Explained" (Bonus: Bitcoin History Quiz.)
* Binance Guides' new video: "Trading with Limit Orders on Binance Futures"
11. Binance global meetups:
* September 23: Seoul, South Korea
* September 23: Ekaterinburg, Russia
* September 25: Buenos Aires, Argentina (featuring Binance Chief Strategy Officer Gin Chao)
* September 26: Istanbul, Turkey (Also, watch CZ's message for those affected by the recent earthquake in the country)
* September 27: Marseille, France. (Also, join the newly created Binance France community page)
* September 28: Davao, Philippines
12. Binance promos roundup:
* NPXS trading competition. A total of 150,000 USD in NPXS tokens are being given away.
* BNBeer promo. We gave away beer money in the form of BNB to those who downloaded our Binance app for iOS and Android.
* Various Telegram AMAs (with prizes): TIXL on Binance DEX ($5,000), Fetch on Binance English ($5,000), V-ID on Trust Wallet (100 BNB+10,000 VDT), Matic on Binance Indonesia.
* Hoodie promo for Binance Hebrew and Binance Portuguese.
* Distribution of WIN tokens for September 2019.
13. Binance delivers 24/7 live support in Spanish and Russian. This adds to the existing support for English and Chinese.
14. Join us. We have openings for the following positions: Android developer, iOS developer, and more.
Click here to check all available positions on Binance.
BONUS: Pic of the Week
That's a wrap for last week! Please follow us on Twitter, Instagram, Facebook, and YouTube. Join our official Binance Telegram group to talk with our community.