News and updates from the world's leading cryptocurrency exchange
Binance Weekly Report: All About That BUSD
On this weekly report (Sept. 2 to 8, 2019): Binance is launching a USD stablecoin, Launchpad is hosting Band Protocol's token sale, Futures vs. Futures concludes, and more!
1. Binance launching New York-approved USD stablecoin. Binance is tying up with Paxos to launch BUSD, a stablecoin pegged to the US dollar. No less than the New York State Department of Financial Services (NYDFS) approved BUSD.
Speaking of US, know more about Binance US on this blog.
2. Next on Binance Launchpad: Band Protocol, The token sale for Binance Launchpad's ninth project of the year, an open protocol for decentralized data governance on public blockchains, will follow an updated lottery format, while the ticket claim step will begin on September 16. Read Binance Research's report on Band Protocol.
3. Battle for Binance Futures records 423,000,000 BTC in simulated trades. After five days of testnet, Binance Futures records 7,055 registrations on Futures A and 4,102 on Futures B. Find out the results of the voting soon.
4. Binance Affiliate Program. Following the launch of our new referral program, we have introduced our affiliate program for crypto influencers, organizations, and communities. Sign up here to join.
5. Binance airdrops two more cryptocurrencies: Edgeware and JEX Token! ETH holders on Binance will get new tokens from Edgeware's token distribution. Read about it here. Meanwhile, after Binance's recent purchase of JEX, we are distributing JEX tokens to BNB holders. Here are the mechanics.
It pays to HODL on Binance.
6. More updates from Binance:
* New Lending products. This past week, we launched lending products for ADA, BNB, BTC, ETC, ETH, and USDT. This week, use your BNB, ETC, LTC, XRP, USDC, or USDT on new lending products.
* Increased margin asset borrowing limits. Also, we updated the margin interest rate discounts for each VIP tier.
* New listing: Chiliz. We launched CHZ/BNB, CHZ/BTC, and CHZ/USDT trading pairs.
* New trading pairs: BTT/TRX and WIN/TRX
* 10x faster WebSocket order book API. Binance WebSocket API has now been upgraded from 1000ms to 100ms to support faster order book data.
* Support for NULS mainnet upgrade. We'll suspend NULS deposits and withdrawals on September 11 to make way for the upgrade.
7. Updates from BNB, Binance Chain, and Binance DEX:
* Bitmart lists BNB. "BNB is structured and promoted as a Utility Token... Listing BNB is in compliance with local rules and regulations," according to Bitmart.
* New Trading Pair: BNB/THKDB
8. Binance for Hurricane Relief to help Dorian victims. Binance Charity launched a new crypto donation program to help those affected by Hurricane Dorian, which has claimed dozens of lives and damaged billions in property. Donate here.
9. Binance Labs backs FIO Protocol. Binance Labs has led a $5.7 million in Series A funding for Dapix Inc., the company behind FIO Protocol, an industry-standard, decentralized service layer that improves usability across every blockchain, token or coin.
9. New content from the Binance Ecosystem:
* Binance Academy's new article: What Is Mimblewimble?
* Binance Podcast's new episode: an interview with Dovey Wan on China's role in the global crypto market.
* Binance Research's new Github framework for tokens, Following a past report covering the world of tokenization, Binance Research released its first framework draft to evaluate tokens based on their underlying blockchain features.
* Also from Binance Research: A new Global Markets report recapping August 2019, in cooperation with Binance Trading.
10. New webpage for Binance VIPs. Learn more about the benefits that come with being a Binance VIP.
11. Binance global meetups:
* September 6: Cape Town, South Africa
* September 7: Changsha, China
12. Binance promos roundup:
* Binance Jersey's deposit and trading competition is giving away a total of 65,000 EUR in prizes: 22,500 EUR will be given away for the deposit contest and 42,500 EUR for the trading competition. Join now! Also, join the t-shirt giveaway promo!
* Battle for the Crown: Futures Social Media Contest. Share your Futures testnet gains, win from the 200 BNB prize pool.
* Win a BMW in the WIN and BTT trading competition. Promo runs until September 12.
* Various Telegram AMAs (with prizes): Cubiex on Binance DEX (USD 5,000 in CBIX tokens), Perlin on Binance English (USD 1,000 in PERL tokens), ANKR on Binance Russian
* Staking rewards distributed for GAS, ONG, VTHO, XLM, KMD, ALGO, QTUM, and STRAT
BONUS: Pic of the Week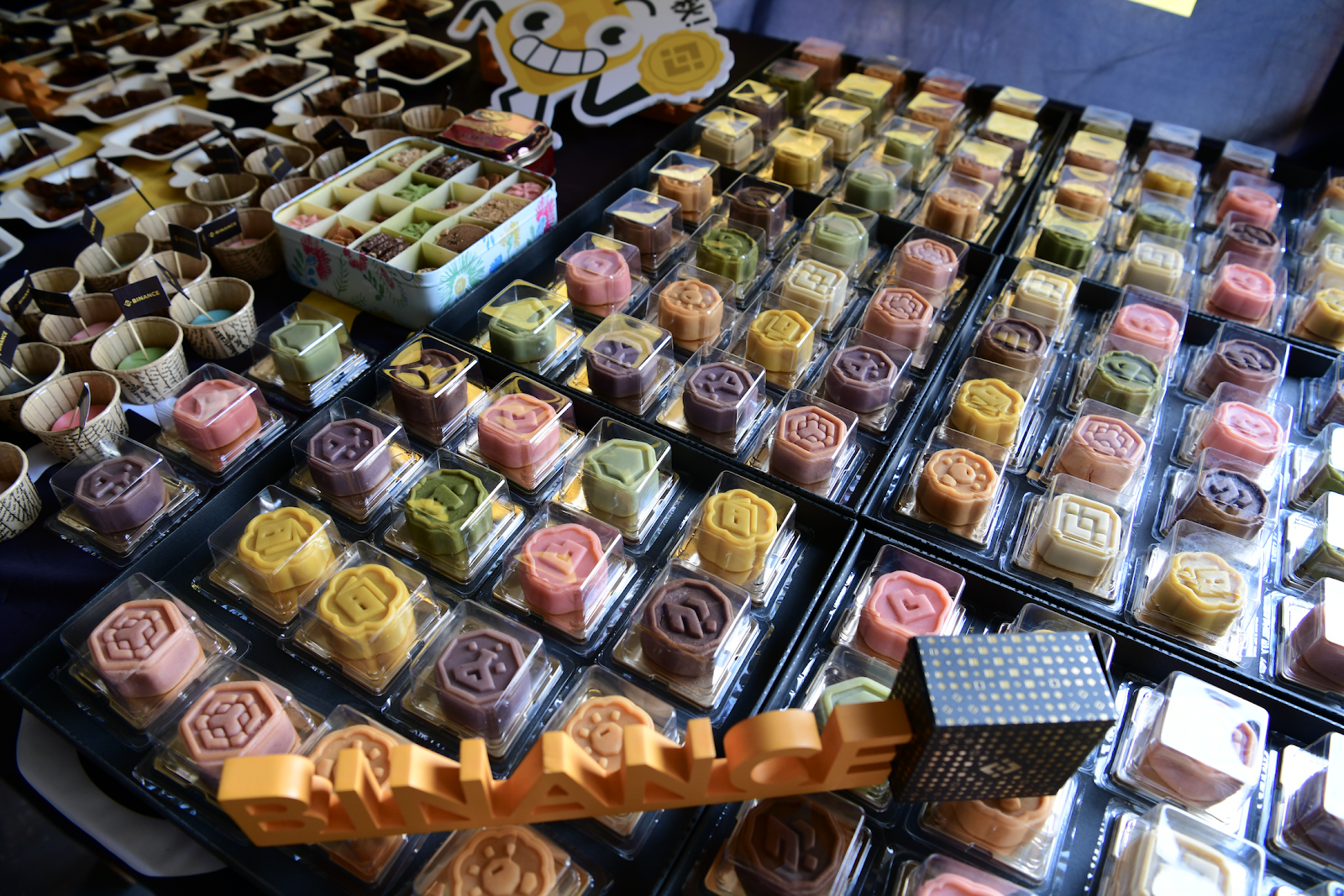 To the moon(cake).
That's a wrap for last week! Please follow us on Twitter, Instagram, Facebook, and YouTube. Join our official Binance Telegram group to talk with our community. Speaking of Telegram…