Binance Weekly Report: OCO Coming Soon, #UseBNB Now 100+, Hardware Key 2FA Live
2019-07-01
Also in this weekly report (June 24 to 30, 2019): Various new migrations to Binance Chain, seven (!) meetups, first stablecoin pair for Binance DEX, and more!
1. Binance is in the final testing phase of an upcoming OCO feature on the exchange. 
This feature will allow you to execute OCO (one-cancels-the-other) order, where as soon as one of the orders get fully or partially filled, the other will be automatically canceled. The OCO feature allows you to trade in a more secure way, either by locking potential profits or limiting risks. We look forward to rolling it out soon.
2. Binance also launched two-factor authentication (2FA) through hardware security keys on the exchange. This new feature, launched as part of the massive website redesign, allows Binance customers to use a more secure method of verification for your actions on your Binance account. Read this blog for more details.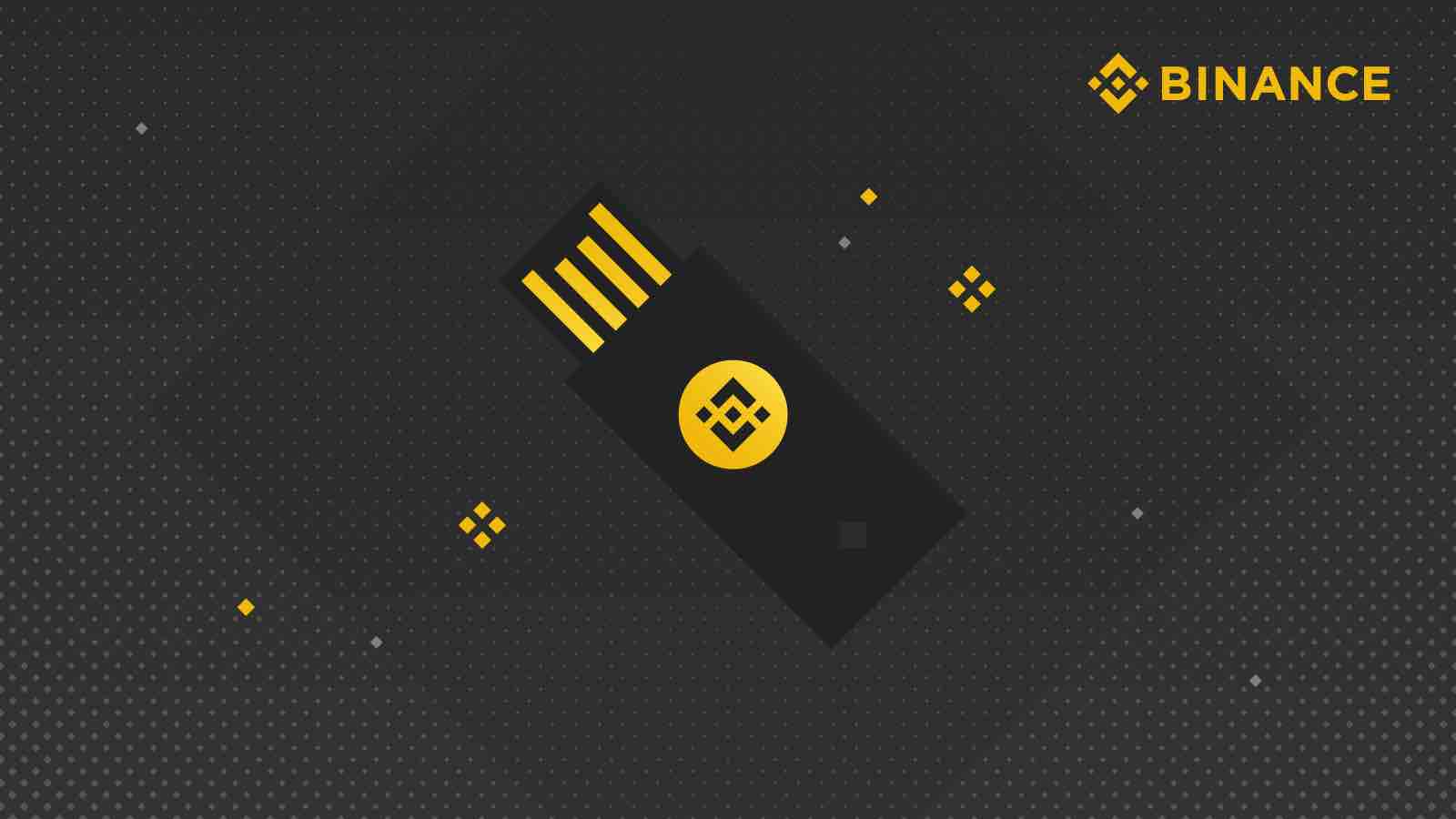 3. Binance Coin, the native token of the Binance ecosystem, just surpassed 100 use cases this month -- 120, to be exact. This translates to a 45% growth in use cases in just a month, up from 83 in May, as well as a 118% growth during the second quarter of this year, up from 55 in March. Read the latest updates on the world of possibilities for using BNB in this blog.
4. Speaking of BNB use cases, TravelbyBit, powered by Binance, just launched a crypto rewards program that allows you to earn up to 10% rewards in Bitcoin when booking eligible trips on travelbybit.com. You can use BNB to book trips on the website. Check out this page for promo instructions.
5. Binance Launchpad, the token sale platform of Binance, has completed the BNB balance recording period for the token sale of Elrond, a sharding-based public blockchain network that is already backed by Binance Labs and several other companies. As of press time, Launchpad is conducting the token claim period. Learn more about this project through this comprehensive report from Binance Research.
Meanwhile, there's an ongoing promo for Elrond on Twitter. With our #ElrondLottery Twitter campaign, we're picking 10 people to win $300 worth of ERD tokens each without even winning the lottery. Find out more here.
6. Binance DEX listed its first stablecoin pair: BNB/USDSB, featuring Binance Coin, the native token of the community-initiated Binance Chain, and USDSB, a BEP2 asset on Binance Chain issued by StableUSD (USDS) where the price is pegged to USD at a rate of 1 USDSB = 1 USD. Binance also listed the trading pairs USDSB/USDT and USDSB/USDS.
Binance DEX also announced that Binance Chain testnet completed a scheduled hard fork upgrade at block height 24,020,000, at around 7:00 AM (UTC) on June 26. Binance Chain Mainnet will also be undergoing an upgrade at a later date. Read more details here.
7. Meanwhile, Binance Chain accepted even more token migrations this past week. TomoChain, DREP Foundation, VANTA Network, LOKI Project, Ultrain Community, THORChain, and qiibee announced their support for Binance Chain. For more information on these migrations, follow Binance DEX on Twitter. You can also read this new blog: 8 More Reasons Why Blockchain Projects Choose Binance Chain.
8. Binance Strategy Officer Gin Chao was a distinguished panelist at Fintech Junction in Tel Aviv, Israel. "Facebook has a great chance to facilitate mass crypto adoption, with a large global community. It could be a tremendous accomplishment to turn Libra into a quote currency. That's what gives a currency power," he said in his comments about Facebook's upcoming cryptocurrency.Meanwhile, Binance Labs Partner Teck Chia was interviewed by Italian national television network RAI during Rome Blockchain Week.
9. The global Binance community was very active last week, with seven (!) meetups conducted across the world.
The June 23 meetup in Saigon, Vietnam, saw the collaboration of different thought leaders in Vietnam's crypto space to stage an engaging event for the blockchain community there. Watch the highlights video here.
The June 26 event in Moscow, Russia, was the most recent leg of the Binance Elite Investor League. We engaged with professional traders from across the country to find how we can serve everyone better.
During the June 27 meetup in Tel Aviv, Israel, Binance Strategy Officer Gin Chao mingled with the Binance community in the city to talk about our ecosystem's newest offerings and future plans. Watch the highlights video here.
Latin America was the site of two meetups: the June 28 meetup in Maracaibo, Venezuela, and the June 29 meetup in Guatemala City, Guatemala. These are some of the countries where we have active Binance communities, and we're thankful for the Binance Angels who organized these events.
During the June 29 meetup in Rome, Italy, the Binance community in the nation's capital gathered as Binance Labs Partner Teck Chia graced the event as special guest. 
The June 29 meetup in Manila, Philippines, was an event fully set up by the Binance Angels in the country. It was well-attended even in the middle of torrential rains.
10. Binance's educational arm Binance Academy offered new content this past week, such as: 
- Blockchain Use Cases: Governance. One of the fields where blockchain can make a difference is that of governance, where distributed systems have the potential to greatly change the public sector
- New additions to the blockchain glossary: active management, beta (coefficient), beta (release), passive management, and wallet.
- A one-minute informative video on watching out for dusting attacks.
For more informative content, you can follow Binance Research on Twitter. The market analysis arm of Binance regularly churns our infographics like the one below, which talks about one of the findings from its recent Institutional Market Insights - Q2 2019 report.
11. Binance Podcast released two new episodes this past week:
- Episode 7 - Emergency Pod: A Glimpse at Facebook's Libra Coin. Binance CFO Wei Zhou walks you through the latest report by Binance Research on Facebook's long-anticipated cryptocurrency Libra. Topics include: what's Libra, the technology behind it, its future impacts, and regulatory challenges.
- Episode 8 - Mini Pod: Institutional Market Insights Q2 2019. Leslie from Binance OTC Trading desk summarizes the results of the latest institutional and VIP client survey done by the Binance Research team.
12. Here are some of the promos that were held across the Binance communities and ecosystem:
- GXS trading competition on Binance.
- A series of AMAs with Elrond, on the following Binance communities: Russian, Vietnamese, Chinese, Indian, and Filipino. ERD tokens were given away to lucky participants.
- Aside from Elrond, many blockchain startups held AMAs to promote their projects on many Binance communities, with crypto token prizes being given away. 
- Binance Telegram Quiz, conducted across four Binance communities: Dutch, Portuguese, Indonesian, and Turkish. Winning participants got BNB prizes.
BONUS: Pic of the Week 
Binance football jersey, courtesy of Binance Jersey. Pictured: Socios and Chiliz CEO Alexandre Dreyfus.
That's a wrap for last week! Please follow us on Twitter, Instagram, Facebook, and YouTube to stay up-to-date with our latest announcements. Join our official Binance Telegram group to participate in discussions with our users, staff, and volunteers.