News and updates from the world's leading cryptocurrency exchange
Trust Wallet, Now With WalletConnect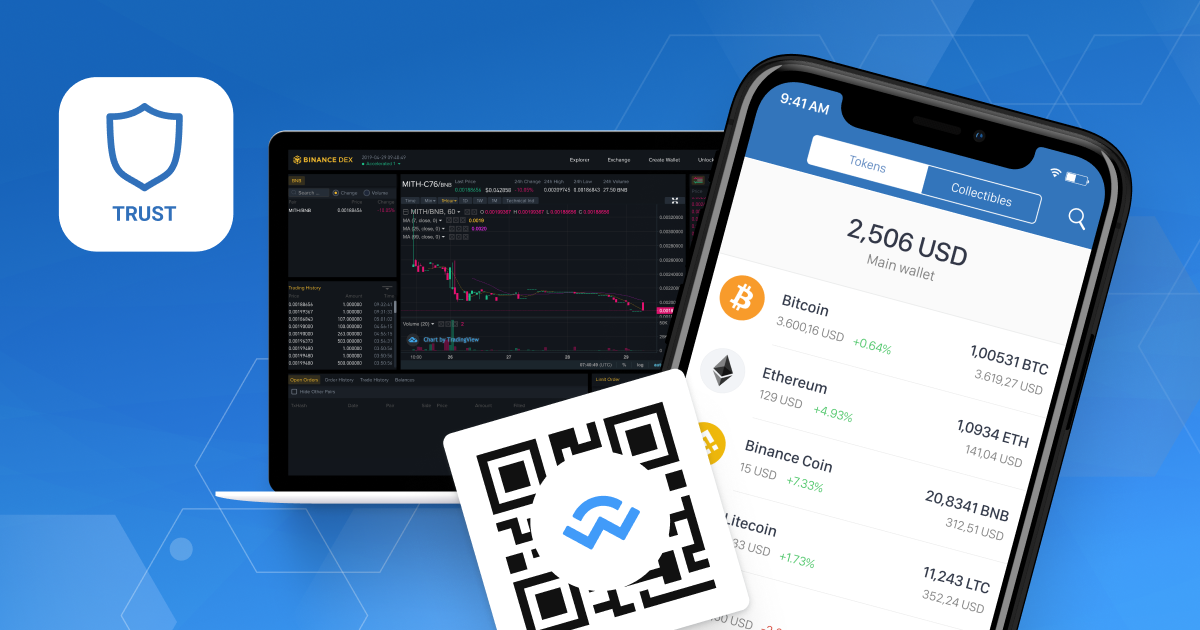 Trust Wallet, the official crypto wallet of Binance, has added WalletConnect to its app, allowing users to connect to integrate with Binance DEX and use various decentralized applications, or DApps, in a more secure manner.
WalletConnect is an open protocol that uses end-to-end encryption to connect users to desktop DApps. For instance, you can use WalletConnect to easily link your mobile wallet to Binance DEX, the new community-led decentralized exchange built on Binance Chain. You can do this with a simple scan of the WalletConnect QR code you see on Binance DEX when you want to unlock your wallet on the DEX.
For more information about this new feature, head to Trust Wallet's blog.
Download the Trust Wallet app on Google Play or the App Store. For more information, visit the Trust Wallet website or follow us on Twitter