News and updates from the world's leading cryptocurrency exchange
Binance Weekly Report: Binance Chain + DEX Go Live, Matic Sale Done
Also in this weekly report (April 22 to 28, 2019): Binance's Android app now supports credit card payments, Binance Singapore launches, various conferences by Binance leaders, and more!
1. Binance DEX, the decentralized exchange running on the Binance Chain blockchain, has officially launched. Binance joins the community in celebrating the launch. As of press time, Binance DEX users are able to trade on the MITH/BNB trading pair. In addition, users now have access to the Binance Chain Explorer, web wallet, and public data nodes and APIs.
Binance Chain, which recently launched its mainnet, now hosts Binance Coin as its native asset, after the mainnet swap that was executed on April 23. Wallets initially supported on Binance Chain include Trust Wallet, Ledger, Enjin, Magnum Wallet, CoolWallet, Coinomi Wallet, Atomic Wallet, ZelCore Wallet, Infinito Wallet, Math Wallet, Ellipal Wallet, Guarda Wallet and Exodus.
Since the launch of the Binance DEX and Binance Chain, several projects have integrated with and announced support for Binance Chain, including:
- Mithril has migrated to Binance Chain and all MITH tokens have been converted to BEP
- Blockmason is launching the Blockmason Credit Protocol Token (BCPT) on Binance Chain.
- ZelCore has united all features of Binance DEX & mainnet natively on its platform
- and more!
Follow Binance DEX on Twitter and join the Binance Chain community forum to get the latest updates.
2. Binance Launchpad, the exclusive token launch platform of Binance, has completed the sale of Matic Network (MATIC) tokens. This is the fourth token sale of Binance Launchpad this year and the first token sale under new lottery rules. A total of 9,443 lottery winners holding 16,666 winning tickets were able to get MATIC tokens, out of 13,170 users who claimed a total of 28,547 tickets. That puts the percentage of winning tickets at 58.38%. Click here for more details.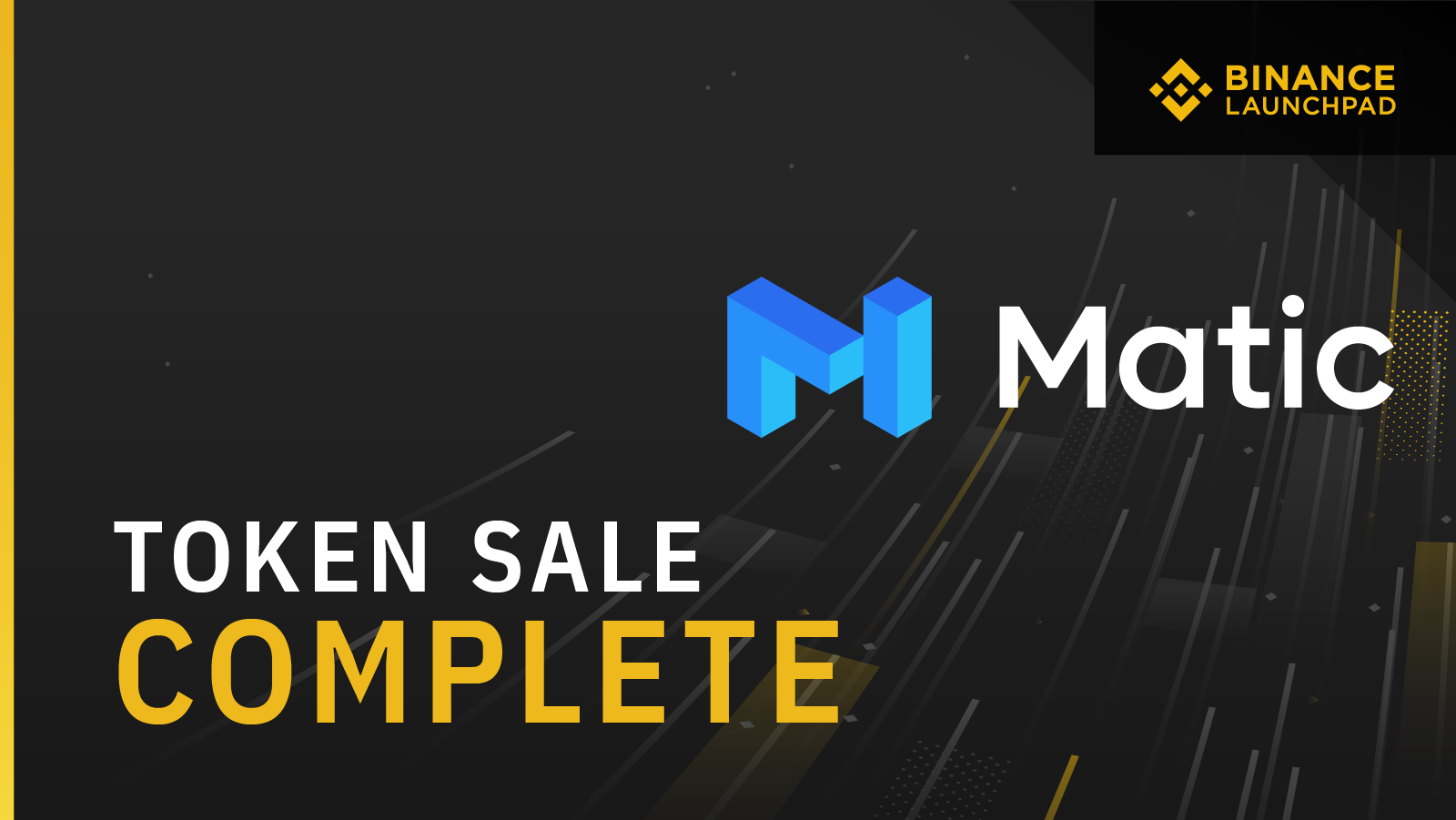 Meanwhile, through the #MaticLottery promo on Twitter, Binance will be randomly selecting 10 winners to receive $300 worth of MATIC tokens even without winning the lottery.
3. Binance's newly updated Android app (version 1.5.8.0) now lets users buy Bitcoin, Ethereum, Ripple, Litecoin, and Bitcoin Cash using their credit cards. Download the app now!

4. Binance Singapore has launched its fiat-to-crypto platform serving the Singaporean market. With this soft launch, users can buy Bitcoin using Singaporean Dollars. Follow Binance Singapore on Twitter for more updates on upcoming features of this new site.
5. Trust Wallet, the official crypto wallet app of Binance and Binance DEX, officially launched support for Binance Chain and its native Binance Coin, as well as all upcoming BEP2 tokens to be created on the blockchain.
6. TravelbyBit, the Australian startup that Binance invested in to expand the use of crypto for travel and payments, has made it possible for Origin Kebabs, a popular fast food chain in Australia, to accepting Bitcoin payments in four locations, through the TravelbyBit point-of-sale (POS) platform.
In addition, as part of its partnership with Binance, TravelbyBit is set to integrate Binance Coin (BNB) payments at Origin Kebabs. Origin has also committed to be the first retail chain of stores to switch its BNB POS payments across to the new Binance Chain, according to an announcement by Binance Lite Australia, the newly-launched platform for buying Bitcoin with Australian Dollars.
7. Binance Academy, the educational arm of Binance, added new lessons and glossary definitions this past week:
- Symmetric vs. Asymmetric Encryption. Be aware of the pros and cons that come with the two schools of thought on cryptography.
- New, comprehensive, community-submitted definitions of terms such as bid-ask spread, Commodity Futures Trading Commission (CFTC), Hashed TimeLock Contract (HTLC), mainnet swap, and wei.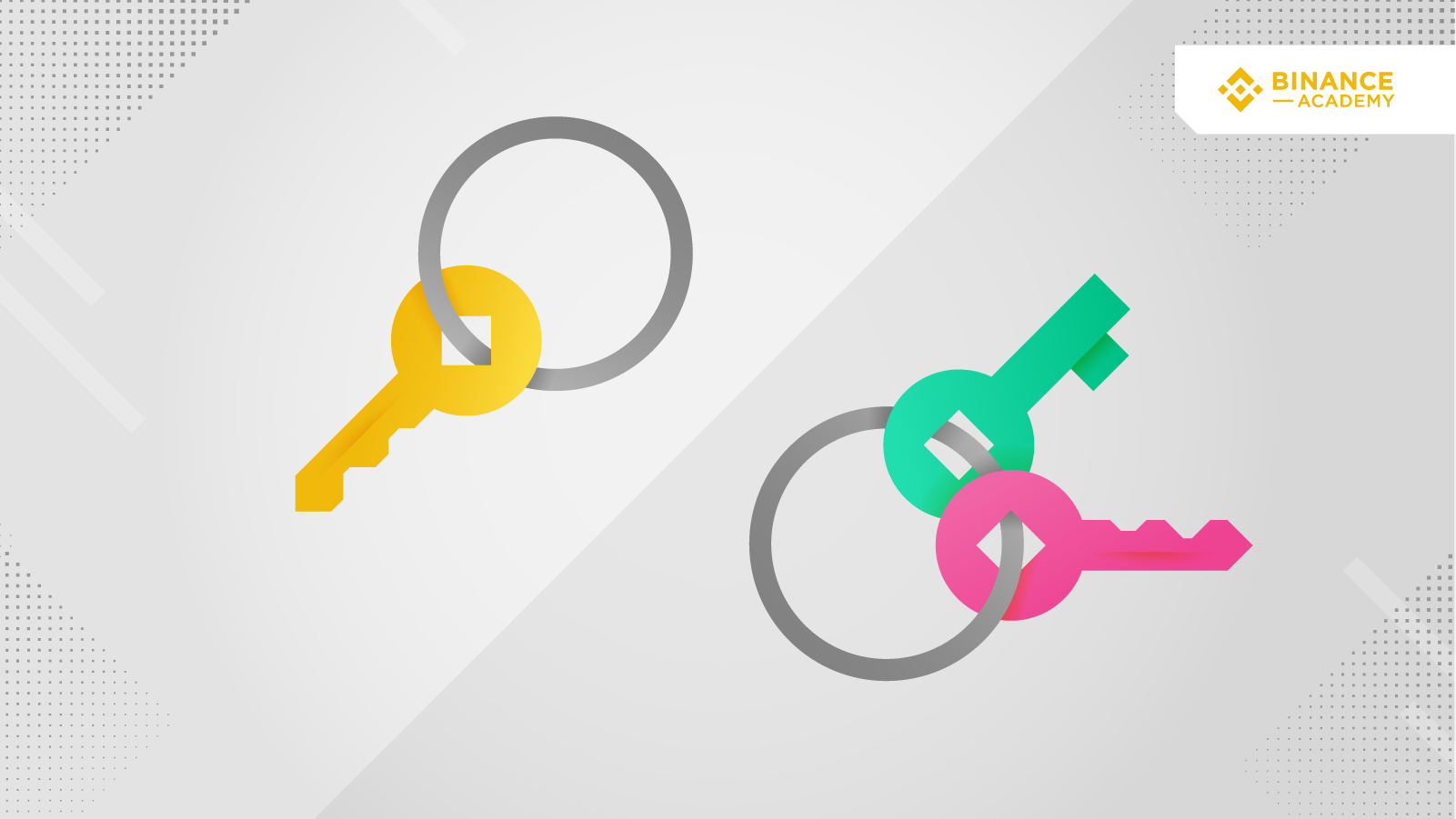 8. Binance Research, the market analysis team of Binance, has released new reports on the following:
- Categorizing Cryptoassets: A Return-Driven Cluster Analysis. In the report, we looked into what can cluster analysis reveal about Bitcoin, Ripple and other large digital assets?
- Cosmos Network (ATOM). We study this blockchain project that operates a decentralized network of independent, scalable, and interoperable blockchains.
9. A year ago, Binance Labs invested in Terra, a next-generation, blockchain-based payment network that adopts a price-stable cryptocurrency as its medium of exchange. Learn more about the Binance Labs investment thesis in this blog.
10. Binance held two meetups in the past week. The meetup in Manila, Philippines, featured a debate between thought leaders of the local crypto scene on the pros and cons of the decentralization.
Meanwhile, the meetup by Binance Labs in Berlin, Germany, featured talks on blockchain privacy and analytics. Berlin is one of the regional chapters of Labs' ongoing Incubation Program.
11. Our Binance leaders had an eventful week engaging the blockchain community and spreading the word about Binance in numerous events worldwide this past week.
- Binance Chief Growth Officer Ted Lin spoke at World Blockchain Summit in Taipei on crypto adoption and how it enables the freedom of money. Binance will continue to accelerate progress and build, invest, educate, and help people around the world.
- Ted also presented about Binance Charity, the donation platform of Binance, and the innovation and transparency it brings to blockchain donations, at the DLT101 blockchain conference in Taipei.
- Also during BLT101, Binance Charity Director Jill Ni participated in a panel that discusses transparency on the blockchain.
- Binance Labs Head Ella Zhang discussed the potential of blockchain technology at Blockchain Life Asia in Singapore.
- Binance Labs Director Christy Choi represented Binance's investment arm at TalentLand 2019, the biggest crypto event in Mexico. Several Binancians also came to the event in full force, showing how strong Binance's Mexican community is.
- Trust Wallet Founder Viktor Radchenko was the special guest of The Bad Crypto Podcast, where he was extensively interviewed on Trust Wallet, Binance, and massive crypto adoption.
BONUS: Pic of the Week
BNBaby.
Follow Binance on Twitter find out who won the #MyBinance contest. Thanks to all who participated and congratulations to the winners, including the "Cutest Photo" above!
That's a wrap for last week! Please also follow us on Instagram and Facebook to stay up-to-date with our latest announcements. Join our official Binance Telegram group to participate in discussions with our users, staff, and volunteers.