How to Withdraw NGN From Binance Using Cashlink
2022-11-10 04:04
1. Log in to your Binance account and go to [Wallet] - [Fiat and Spot] - [Withdraw].
2. Under [Currency], select [NGN] and choose to withdraw with either [Bank Transfer] or [E-Wallet]. Click [Continue].
3. If you choose to withdraw NGN via bank transfer, enter your bank account information and click [Continue]. Please note that the account holder's name needs to match your verified name on Binance.
4. To withdraw NGN with your E-wallet, fill in your wallet information and click [Confirm] to continue.
5. Enter your withdrawal amount, and you will see the transaction fee (if any). Click [Continue].
6. Select your preferred merchant to carry out the transaction and click [Send Request].
7. You'll then be redirected to Cashlink's page. Complete the transaction with the merchant, click [I have received], and wait for the confirmation.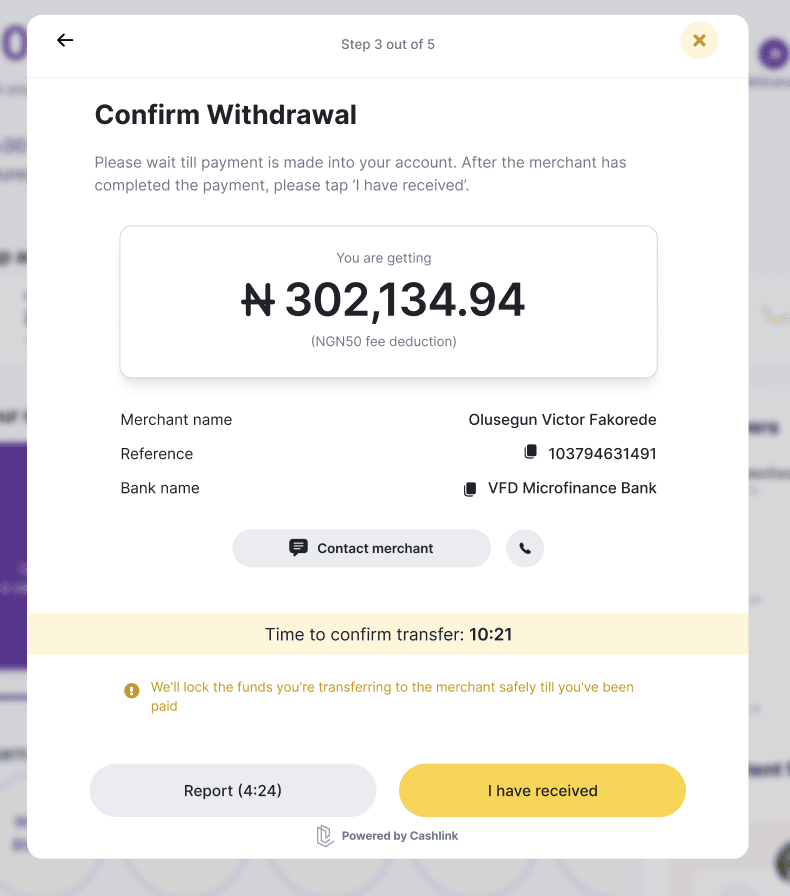 8. Complete Security Verification to finalize the withdrawal.

9. Once your withdrawal order is submitted, you can click [View History] to check the order status. Click [Continue the Order] to go back to the Cashlink page.