What is a Binance Mining Account and how do I create one?
2020-03-24 05:48
Mining accounts belong to the main account. They are mainly used to classify and configure miners and to connect your mining equipment to the platform. Once a sub-account is created, it cannot be deleted or canceled.
There are currently 3000 mining accounts online. You can set up multiple mining accounts based on your personal needs. Mining accounts can be used to manage multiple proxy users, monitor workers, etc.
How do I add a sub-account?
1. Enterhttps://pool.binance.com and log in. Click the drop-down menu on the right called Manage Mining Account to create an account. After logging in to the mining pool for the first time, you will need to create a new mining account.
2. Click to add a mining account and create a worker username.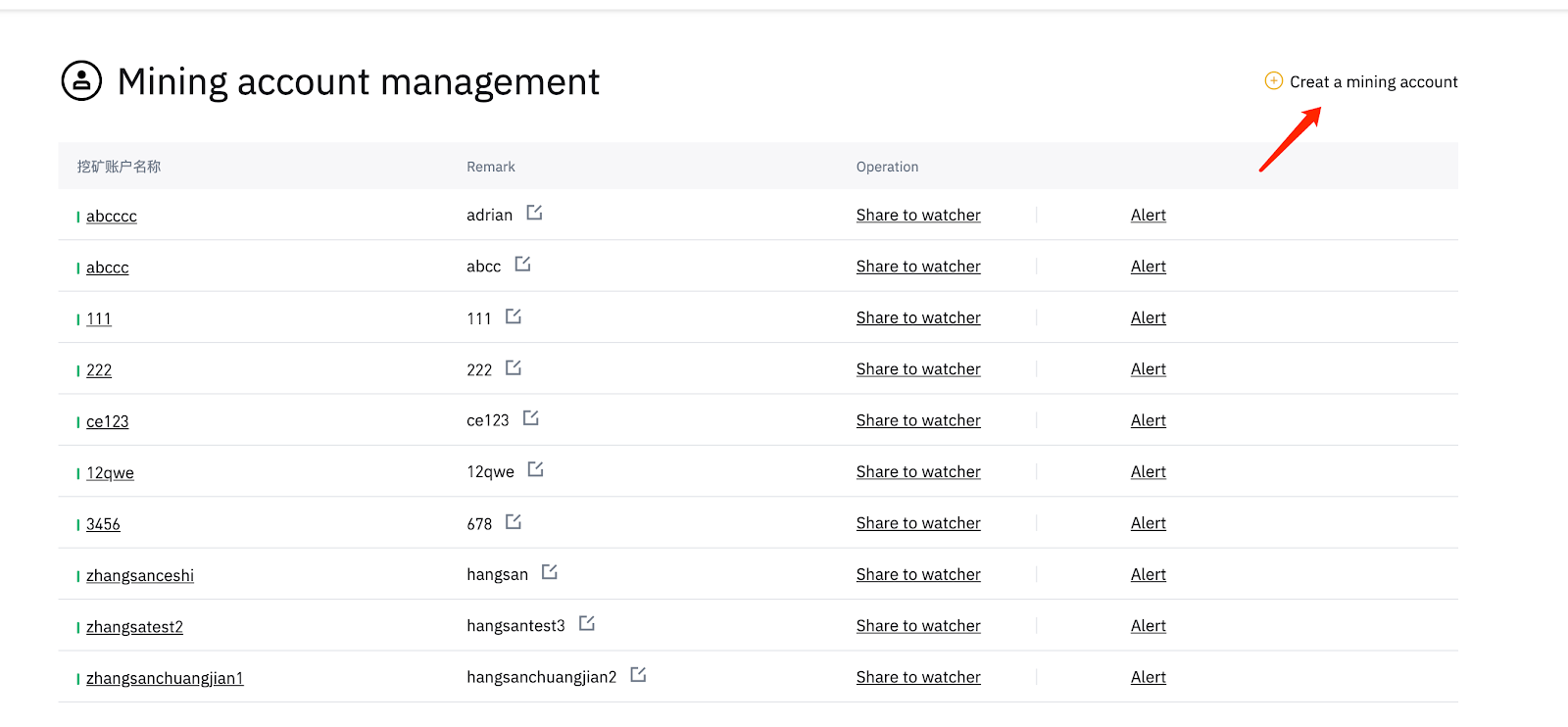 After creating an account, a new worker is generated. Configure the miner in the Worker column. The format for the worker username is username.miner_ID (A.B format)