Binance Africa Community and Event 2022 Round-up: The Mission of Crypto Adoption in Africa Continues
Main Takeaways
Binance sponsored key events in Africa this year, like the 2022 AFCON Tournament, Nigerian Idol Season 7, and many more.

Influential African figures like Betty Irabor and Nana Aba Anamoah joined the Binance African Community this year as key opinion leaders (KOLs).

Binance also hosted numerous community events and meet-ups in African countries, including Nigeria, Ghana, Kenya, Uganda, and South Africa.

Binance wrapped up yet another impactful year in Africa with a year-end dinner in Lagos, Nigeria.
Binance wraps up yet another phenomenal year in Africa as the mission of crypto education and adoption continues in the continent.
2022 has been a very impactful year for crypto in Africa. Amid the events that shook the industry this year, Binance continued to spread crypto education and adoption in the region.
Binance held over 50 community-based events all across Africa with KOLs, merchants, users, and other stakeholders, to educate the wider African community on crypto's use cases and how Binance is spearheading this revolution.
These events were also held to facilitate meet-ups and interactions with various African communities to understand first-hand their pain points in cryptocurrency and figure out how to improve their blockchain experience.
Besides physical events and meet-ups, Binance has also been engaging an online community of up to 400,000 members across various channels and countries in Africa on topics related to crypto and Binance itself. In addition, Binance currently has over 170 KOLs and 60 Angels in the African community.
In this article, we will highlight some of the biggest events we have hosted and sponsored in the African community this year.
Key Binance Sponsorships in Africa
The 2022 AFCON Tournament
Binance was a proud sponsor of the 2022 African Cup of Nations (AFCON). Football is a huge part of the lives of many Africans, and since crypto has many use cases in sports, Binance saw the need to sponsor the biggest football tournament in Africa this year. There were also several engagement activities and giveaway campaigns hosted for fans during this exciting tournament.
Nigerian Idol Season 7
In May, Binance sponsored one of the biggest music talents shows in Africa, Nigerian Idol. The winner took home 30 million NGN, along with many other prizes. While crypto has use cases in the music industry that Binance is making available to the public, we are also supporting the dreams of young aspiring artists through campaigns like this.
New KOLs in Africa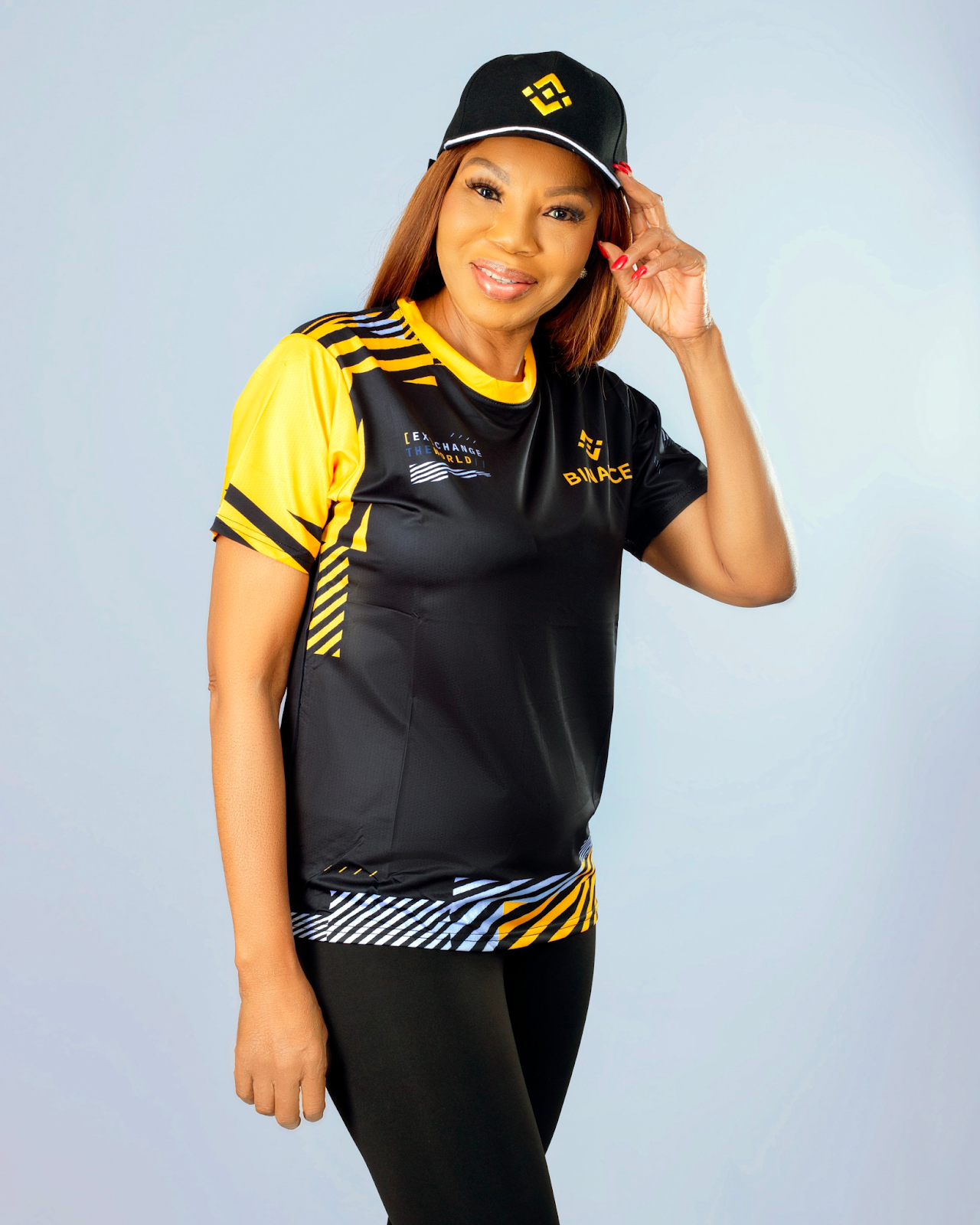 Betty Irabor
This year, Betty Irabor, a global keynote speaker and founder of Genevive Magazine, joined Binance as a KOL. A renowned author and mental health advocate, Betty is considered a mentor for many Africans, especially women. 
Having Betty as part of the Binance community in Africa sends a great message about our mission of driving crypto adoption for everyone, regardless of race, age, gender, or any differences we may have.
Nana Aba Anamoah
Popular Ghanaian media personality Nana Aba Anamoah also joined Binance this year as a KOL. An avid sports fan, she has appeared in several TV shows in Ghana, and now uses her voice to share the word about crypto across Africa.
Key Binance Events in West Africa
Binance meet-up in Abuja, Nigeria
In June, Binance hosted a community meet-up in the Nigerian capital of Abuja. The event was attended by many Binance team members, KOLs, and stakeholders in Africa. 
Notable guests included local influencers Cross, Spectrum, and Janet Kaatyo — among many other influential figures in the African community. The goal of the meet-up was to connect members of the local Binance community and introduce the audience to the use cases of blockchain technology.
Binance meet-up in Accra, Ghana
As part of the Binance University Tour in Ghana, Binance held a meet-up at the Accra College of Education (ACCE). At this meet-up, over 350 crypto enthusiasts in Ghana had the opportunity to interact with the Binance team and KOLs to learn more about crypto and the Binance ecosystem. 
The attendees were also able to ask questions related to Binance product updates in the Ghana market and were encouraged to join the Binance West Africa Telegram Community.
Binance meet-up in Uyo, Nigeria
In August, as part of Binance's Southern Nigerian tour, Binance hosted a meet-up with community members in the city of Uyo. The meet-ups held on the Southern Nigerian Tour spanned three states: Port Harcourt, Asaba, and Uyo. 
At these meet-ups, the Binance team empowered our community members with knowledge of blockchain technology, exposing them to practical ways to access the newfound freedom of money in a post-pandemic world plagued by economic troubles. 
Key Binance Events In East Africa
JKUAT Comedy Tour in Nairobi, Kenya
In September, Binance held its first educational university event in East Africa. More than 3,000 students met with the Binance team at the week-long flagship event in Nairobi, Kenya. The final day of the Campus Tour included a talent showcase hosted by popular comedian Eddie Butita.
Women In Crypto Dinner in Kenya and Uganda
Binance gathered over 60 women in Nairobi, Kenya, and Kampala, Uganda, where they engaged with one another on how crypto has revolutionized the financial industry. This was part of our ongoing efforts to not only acknowledge the work of women in crypto and blockchain but also to encourage them to pioneer more opportunities for the next generation of women in crypto. 
Binance Community meet-up in Kampala, Uganda
In December, we hosted Kampala's first Binance community meet-up. Our team met over 300 attendees and taught them all about blockchain, safe practices in crypto, and the Binance ecosystem. 
Key Binance Events in South Africa
Cryptofest in Cape Town 
Binance took part in the biggest crypto event in South Africa this year, where over 600 crypto enthusiasts and investors met with the Binance team and other industry leaders. The attendees were able to talk one-on-one with Binance team members, while our GM Hannes Wessels fielded questions at an event panel.
At the same time, we explained the differences between the Web2 and Web3 concepts and expounded on the various benefits of cryptocurrency for Africans.
Binance meet-up in Cape Town
The Binance meet-up in Cape Town was our biggest South African meet-up of the year, with over 150 attendees, some of whom had to fly in or drive over three hours for the event. We had an amazing range of guest speakers, including Binance South Africa GM Hannes Wessels, Stitch's head of customer success Dewald Müller, and none other than Crypto Banter's Sheldon the Sniper! This event was a great success, with guests being able to speak one-on-one with the Binance team and our guests.
Binance Africa 2022 End-of-Year Dinner in Nigeria
To wrap up 2022, Binance hosted an end-of-year dinner to celebrate our immense achievements in Africa this year. Members of the Binance team, our KOLs, and various community members gathered at the Civic Center on Victoria Island, Lagos to connect with one another.
Several prominent guests, including our new KOL Betty Irabor, singer-songwriter Niniola Apata, and Bundle Africa CEO Emmanuel Babalola, were present at the exclusive banquet-style dinner hosted byo renowned stand-up comedian Bovi Ugboma. Our guests enjoyed live music, great food, and high-level networking.
You can watch our End-of-Year Dinner recap video here!
What to Expect in 2023
In 2023, Binance will continue to host many events and activities — both online and offline — to drive crypto education and adoption for as many Africans as possible. We will keep doing so while still providing the best crypto experience for our existing users.
How to Get Involved
Want to stay updated on what's going on in Binance's African community? Join our Telegram community and follow our Twitter page for updates on the Binance Africa ecosystem.
Not yet a Binance user? Create a Binance account, download the Binance app, and verify your identity. Once your account has been successfully verified, you can start your crypto journey by depositing via Cashlink or Binance P2P.
Read the following related articles for more information on how to get started with Binance: