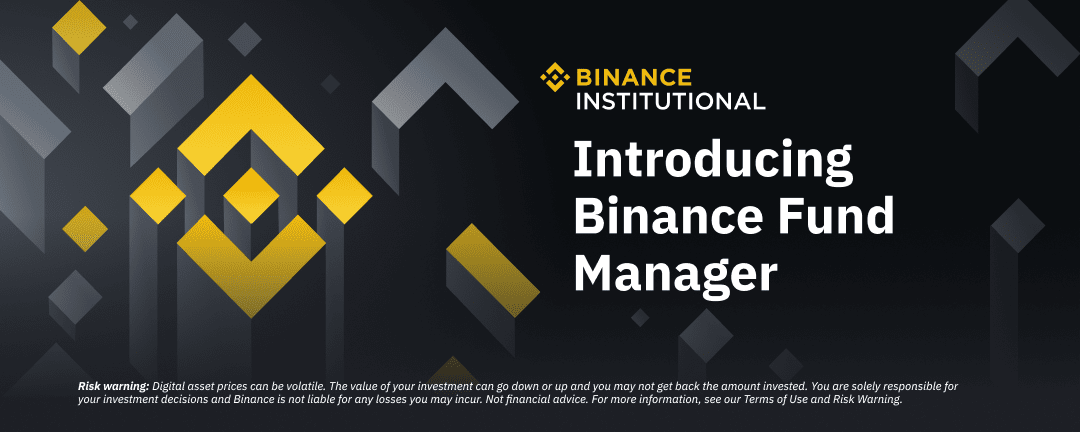 Binance Institutional
is introducing
Binance Fund Manager
, which allows institutional clients who manage multiple funds or subsidiaries to aggregate their trading volume and BNB holding balance across multiple accounts for additional privileges, while maintaining
independent account functions.
Upon entity verification and approval, all related accounts will enjoy better privileges if they qualify for a higher VIP level, including:
Lower trading fees and loan interest
Higher limits on trading, withdrawals, and sub-accounts
Access to premium customer services and analytics
Binance Fund Manager offers customized solutions and a smoother onboarding process for new clients with multiple funds or subsidiaries, existing clients adding new funds or subsidiaries, and existing clients aggregating onboarded accounts.
Notes:
The shared VIP level will be updated on the next business day after registration approval.
If one of the master or sub accounts is currently a liquidity provider, then its trading fees will be adjusted separately under the respective liquidity program. Referral ratio and launchpad status for individual master accounts are not impacted by the aggregated BNB holding balance.
Binance reserves the right to the final approval of account-binding, in line with internal requirements.
To register for Binance Fund Manager, please contact your Key Account Manager or fill in this
form
.
Thanks for your support!
Binance Team
2022-07-06
Find us on
Binance reserves the right in its sole discretion to amend or change or cancel this announcement at any time and for any reasons without prior notice.
Risk Warning: Digital asset prices are subject to high market risk and price volatility. The value of your investment can go down or up, and you may not get back the amount invested. You are solely responsible for your investment decisions and Binance is not liable for any losses you may incur. Past performance is not a reliable predictor of future performance. You should only invest in products you are familiar with and where you understand the risks. You should carefully consider your investment experience, financial situation, investment objectives and risk tolerance and consult an independent financial adviser prior to making any investment. This material should not be construed as financial advice. For more information, see our
Terms of Use
and
Risk Warning
.