1. Log in to your Binance account and click [Wallet] - [Overview].
2. Click [Withdraw].
3. Select [Fiat], then choose [ARS(Argentine Peso)] from the currency drop-down menu and click [Bank Transfer].

4. Enter the amount you want to withdraw and click [Continue].
5. Enter the beneficiary's information
and click [Continue].
6. Review the withdrawal details and click "[Confirm].
Note: The bank account for receiving the withdrawal must be owned by the same person as your Binance account. Your withdrawal orders will be processed within the banking hours.
7. Complete security verifications and click [Submit].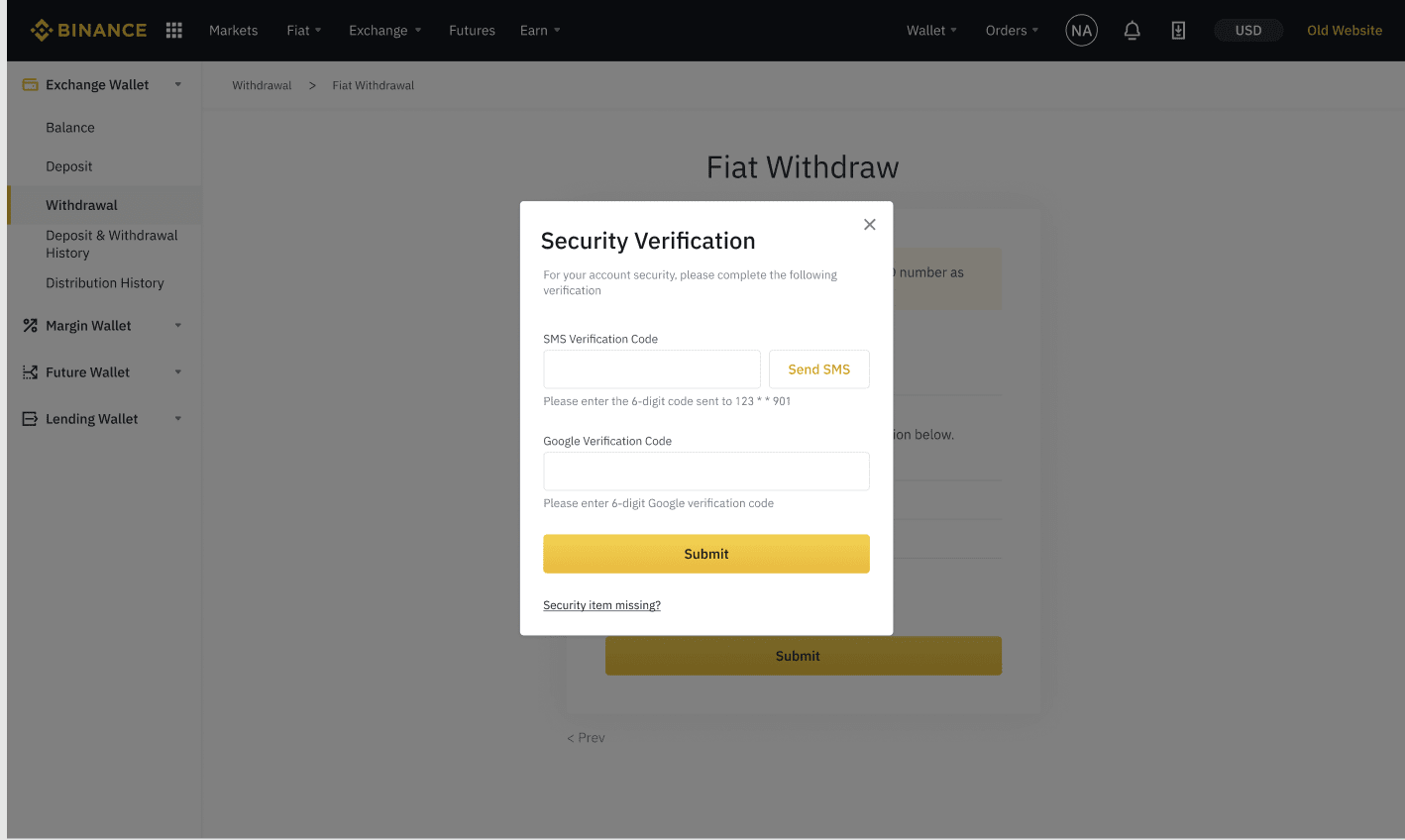 8. You can check your withdrawal history by clicking [View History].