How to Deposit NFT on Binance
2022-03-01 07:01
You can now deposit your NFTs to Binance in 3 easy steps.
Step 1: Connect your wallet
2. You will be redirected to [Wallet Connect]. Choose the network of your wallet and click [Confirm]. Currently, we support BNB Smart Chain and Ethereum.
3. Select the wallet you want to connect. Currently, we support MetaMask and WalletConnect.
For more information, please check our wallet guides here:
Please select a compatible network for your NFT, or your assets might be permanently lost and cannot be recovered.
Let's use MetaMask as an example. Click [MetaMask] to proceed.
Please note that you need to install the
MetaMask extension
in your Chrome browser before initiating the deposit process.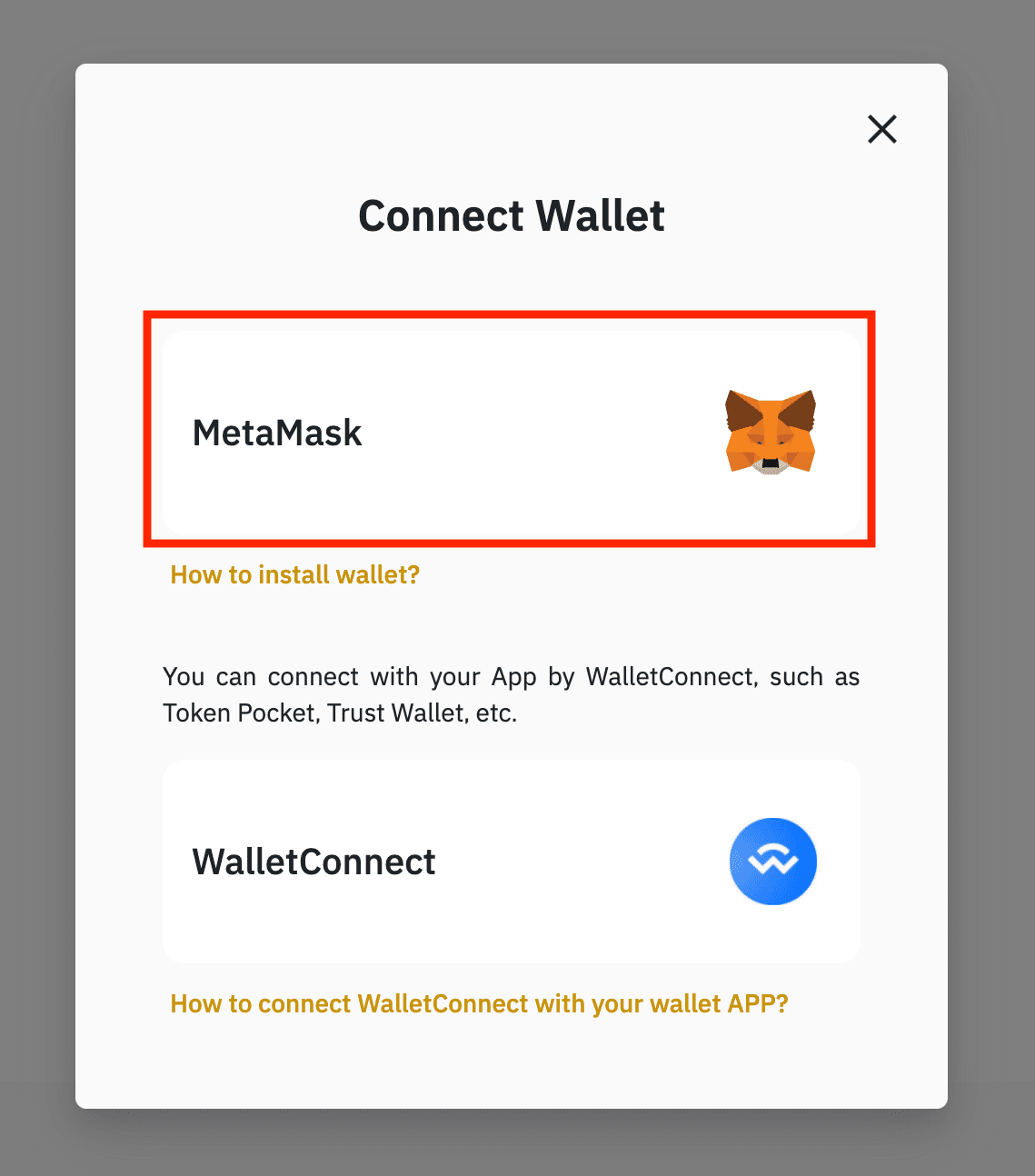 4. You will see a pop-up from the MetaMask extension. Choose the account you want to connect to Binance NFT and click [Sign].
Step 2: Select NFT Contract Address
1. Once your wallet is connected, you will be redirected to the [Select Contract Address] page. You can view the full list of whitelisted contract addresses in your wallet under [All]. Alternatively, view the 10 recently-used contract addresses under [Used].
To deposit your NFT, check the box next to the asset and click [Next].
Step 3: Select NFT Token ID
1. After verifying the contract address, you will see your NFTs. Select the Token ID of the NFT you would like to deposit to the Binance NFT Marketplace and click [Deposit].
2. If there are too many Token IDs and you are unable to locate the one you want from the list, you can enter the Token ID manually in the search box to retrieve it.
If the system can find and support the Token ID you searched for, you will see [Verified] in the search box. Otherwise, you will see [Failed]. It means that the Token ID is invalid. Please check and try again.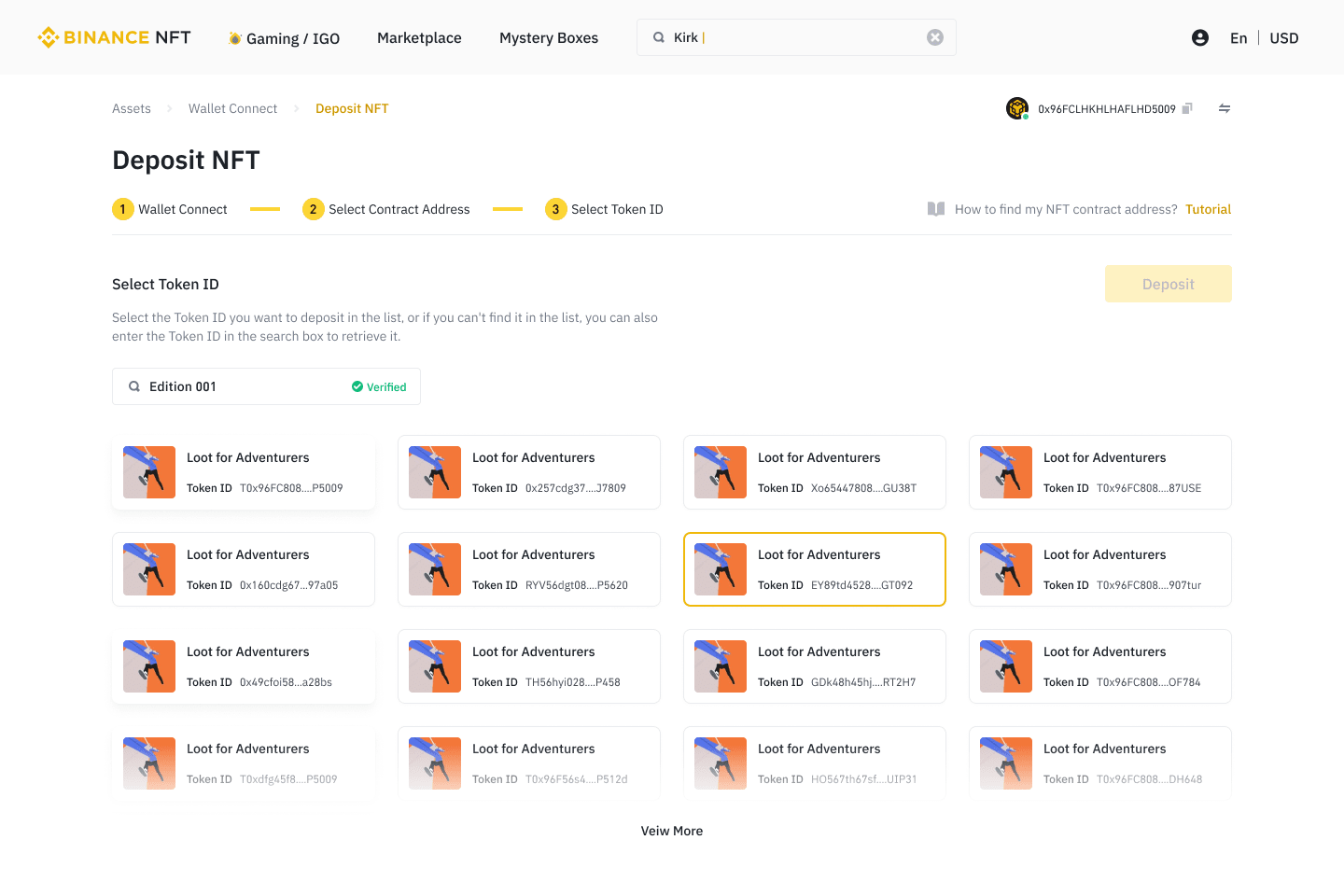 Please note that even if you can't see the image and title for the NFT, it can still be deposited to Binance by manually entering the verified Token ID into the search box.
However, please note that there might be limitations on NFTs that are deposited using custom upload without an NFT image and title.
This NFT item cannot be listed on the Binance NFT Marketplace and can only be withdrawn.
Please note that your NFT contract address needs to be pre-approved before you can import it to the Binance NFT Marketplace.
You may check the supported contract addresses from
NFT Deposits - Approved Contract Addresses
.
3. You will see a pop-up from MetaMask. Set the
gas fee
for your deposit and click [Confirm].
Once the process is completed, you can find your deposited NFTs in [User Center] - [
NFT Asset
] and you can list them for sale.
If the deposit has failed, you can view more details about the deposit from [User Center] - [Deposit].