How to convert AUD to Cryptocurrency on Binance
2021-02-26 10:41
Convert
is the function that enables Binance users to convert one token to another in easy ways. You can convert AUD to cryptocurrency in just 2 simple steps!
1. Hover over 'Trade' and click 'Convert' on the menu located on the top of the homepage.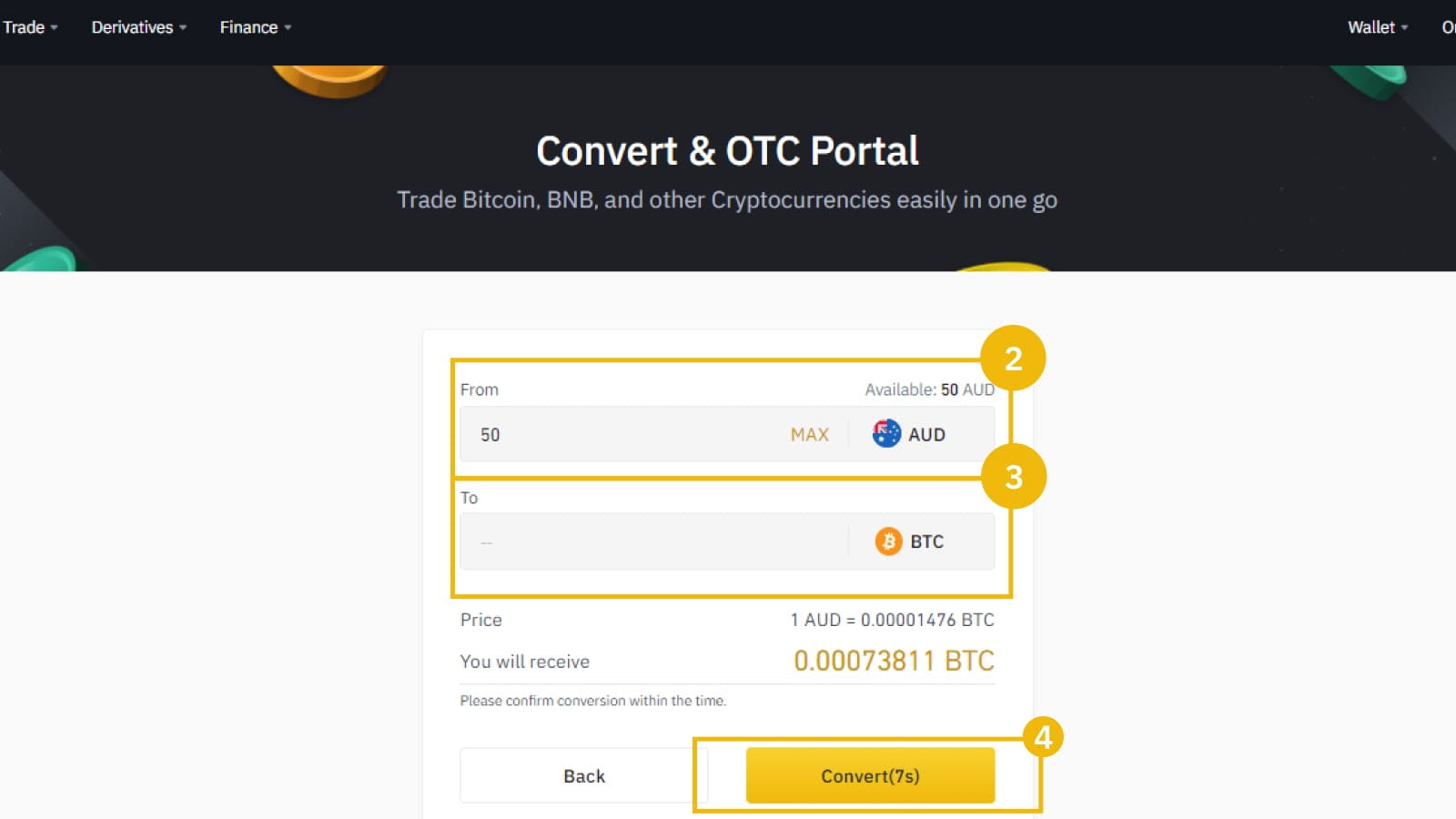 2. Enter the amount of AUD you wish to convert (2), select the cryptocurrency (3), and select 'Convert' (4).
Success! Your cryptocurrency will be reflected in your Binance wallet.