Invest in Cryptocurrencies with an SMSF in 2021 with Binance Australia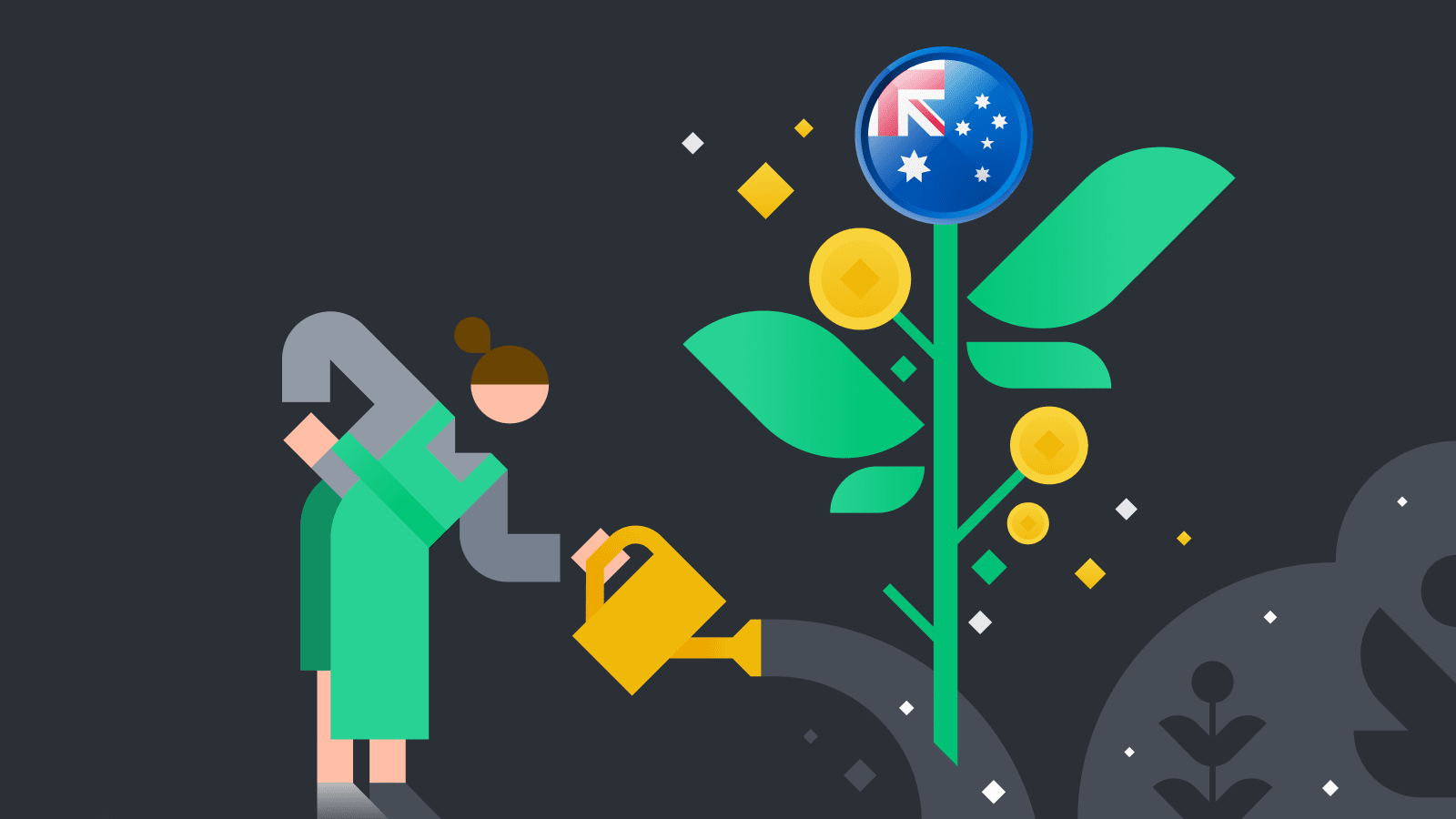 Invest in Cryptocurrencies with an SMSF in 2021
As global economic uncertainty increases and we move further into the digital age, Bitcoin continues its transition from "magic internet money" to a legitimate asset class and what some would consider a staple in modern investment portfolios. One of the increasingly popular ways that Australians have been gaining exposure to Bitcoin is through their self-managed superannuation fund (SMSF).  
What is an SMSF?
Depending on the risk appetite of the individual, industry and retail superannuation funds often allocate investments to bonds, shares, property, infrastructure, and cash. An alternative to this is to create an SMSF, which is a type of retirement fund that allows its members (allowed from to 5 people) to tailor the investment strategy and operations to their needs. 
Since it will most likely take some time before industry and retail superannuation funds to warm up to Bitcoin, some investors are choosing to use SMSFs to exercise greater control over their super portfolios. Although there are certain rules surrounding tax implications and percentage allocation to assets, SMSFs offer the flexibility to tailor your super as you see fit and, if desired, gain exposure to Bitcoin.
Disclaimer: The information contained in this article is general in nature and should not be considered investment or financial product advice. You should consider seeking independent legal, financial, taxation or other advice to determine how this information relates to your unique circumstances.
The Bitcoin Investment Thesis
The world's largest cryptocurrency has been propelled back onto the global stage in recent months, continuing its bull run following the 'halvening' in May 2020 (which decreased the amount of new bitcoins released into the market daily) and setting new all-time highs in the process. In addition, public companies such as Microstrategy and Square began the trend of adding Bitcoin to their corporate balance sheets as a hedge dollar devaluation. As a result, Bitcoin has become significantly de-risked by these funds and companies investing in it, fueling the idea that Bitcoin may actually have a place in a 'modern' investment portfolio. The United States M1 Money Stock chart, which illustrates the tremendous increase in the amount of total USD in circulation, begs the question of whether the time has come for digitally scarce money.
Australia is not isolated from these global economic trends, either. Although currency creation is not as rampant as it is in the United States, Australia is only 10 basis points away from an interest rate of 0, which typically increases the difficulty of saving for retirement. With all of this in mind, it is worth mentioning that gold has typically been the 'insurance policy' of choice for investors seeking to hedge against economic uncertainty, though recent trends show that this may not be the case for much longer. As we adapt to a digital economy where physical cash continues to be phased out, Bitcoin presents itself as an alternative tool for transferring and storing value. Bitcoin's properties of transportability, verifiability, and divisibility improve on a number of the limitations that gold faces, while its terminal inflation rate (ie. absolute scarcity) is a unique property that separates Bitcoin from other existing forms of money. 
"Unlike Bitcoin, no physical form of money could possibly guarantee a permanently fixed supply—so far as we know, absolute scarcity can only be digital." - Robert Breedlove
Investing in Bitcoin through an SMSF
When it comes to investing in Bitcoin through an SMSF, there are a few key elements to understand before going ahead. Firstly, in accordance with ATO tax determinations (TD 2014/25 and TD 2014/26), it must be noted that "cryptocurrencies like bitcoin are not money but are capital gains tax (CGT) assets". The implications of this are that whenever you buy, sell, or trade the cryptocurrencies within your SMSF you must keep a full record that can be reviewed and taxed accordingly. Keep in mind that this CGT will apply every time a "trade" is placed, so a popular strategy is to just buy and hold.
The second important consideration is the exchange or service providing the Bitcoin because it can open up a lot of risks such as fraud, hacks, or loss of funds. With this in mind, it is critical that people looking to do this only purchase their Bitcoin through registered Bitcoin exchanges here in Australia such as Binance Australia.  Another consideration when looking for an exchange is if it lets you withdraw and hold the Bitcoin yourself (self custody), or is a custodial service that holds the Bitcoin for you. There are pros and cons to both, but be aware that long-term storage of Bitcoin on any exchange is generally not advised since you do not possess the 'private key' (essentially the master password) to the exchange wallet. The beauty of an SMSF is that you have the freedom to decide which exchange works best for you. As long as you can provide the required trading history and other information required for tax purposes, the choice remains with you.
If needed, there are also options for third-party consultancies such as New Brighton Capital, who can walk you through the SMSF establishment process, acquisition of Bitcoin, and management of the fund. New Brighton Capital and similar consultancies are useful tools for those who want the convenience of outsourcing all the compliance, tax returns, and audits so that they can focus on managing their portfolio. The initial setup of an SMSF can be quite extensive without the assistance of a professional, which is another important point to consider when deciding whether to establish an SMSF. 
If you are interested in setting up and managing an SMSF, the following steps provide a basic outline of the process involved in registering an SMSF and purchasing digital assets as an SMSF.
1) Form a group of trustees, either as individual trustees or corporate trustees.
The trustee structure will need to be tailored to the needs and circumstances of the parties who will be involved in managing the SMSF. The parties to an SMSF are called 'members' and can either be individual trustees or directors of a corporate trustee. The difference between individual and corporate trustees can be narrowed down to cost, the number of people involved, asset ownership rules, succession terms, and, ultimately, how the fund will be run. 
Determining the structure of the trust can be considered the most important part of the SMSF establishment, as it will dictate the legal framework for how the fund is managed further down the line. For more information on corporate and individual trustees, see this article by the Australian Taxation Office. 
2) Establish the trust, create an ABN and open a bank account
Once you have decided on a trustee structure, you may proceed with the establishment of the trust. Regardless of whether the SMSF is made up of individual or corporate trustees, all members must make sure that they are eligible and are not a disqualified person (see this article for more information). Following the confirmation of the eligibility of all members, each member must sign a 'Trustee declaration', which highlights the duties and responsibilities of everyone as established by the ATO. Following this, a trust deed must then be created, which stipulates how the fund will be operated.  
The next step is to apply for an ABN for the SMSF. This will allow the fund to operate as a single-acting entity and also enable the fund to access banking and other financial instruments required to operate. A bank account will need to be set up in the name of the fund to manage operations and movement of capital to and from the financial services used. Remember that any banking accounts used by the SMSF must be kept completely separate from the individual bank accounts of members.  
3) Sign up for a corporate account with Binance Australia
Following the completion of the above steps, you may create a corporate Binance Australia account to begin buying, selling, and trading cryptocurrency as an SMSF. The SMSF registration process for Binance Australia is very similar to the process of establishing any other corporate or business account. The details required to open your account will be obtained from the legal documents that we request from you, and all members of the SMSF will need to verify their identity.  Following the standard identification process, there is also a 'main trader' verification that must be completed to delegate one of the members to operate the corporate account on behalf of the fund. 
For a detailed overview of the corporate account registration process, as well as a list of frequently asked questions, please see our Corporate Account Application Q&A.
4) Link the SMSF's bank account to Binance to start trading
Once the corporate account registration has been completed, the designated 'main trader' will be able to deposit funds and begin the process of trading digital assets. One useful tool that Binance offers is a complete history of trades, which simplifies reporting and taxation requirements. Depending on the investment strategy, the next step may be to research and purchase a hardware wallet or to start thinking about what custodial solutions you will employ to safely store your purchased cryptocurrency.
Overall, setting up an SMSF can be a great way to gain exposure to digital assets and establish greater control over your super portfolio. Regardless of whether your strategy is to buy and hold, trade, or even just experiment with this emerging technology, incorporating Bitcoin (or other digital assets) into your SMSF portfolio may provide diversification benefits unable to be derived from any other asset class available in the market today. 
Keep up to date with the latest promotions and events on Binance Australia!
Join the Australian Binance community on Telegram here.
Follow our socials for the latest updates!
⬥ Twitter
⬥ Facebook
⬥ Telegram
⬥ Youtube